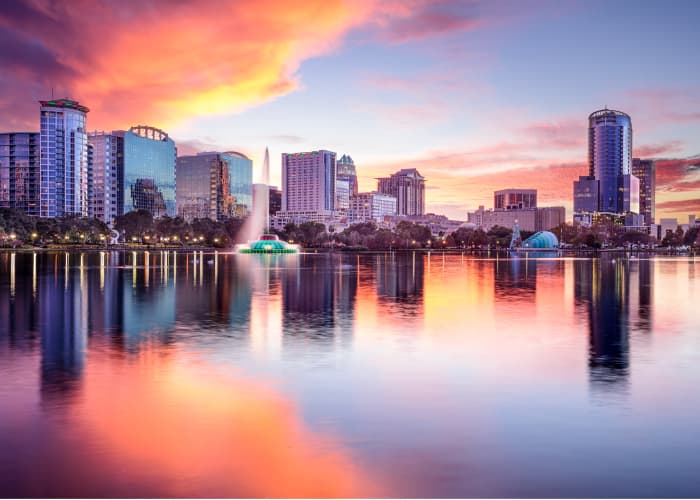 These are the Top Date Spots in Orlando
The Orlando Dating Guide for Singles Seeking Other Singles
Single men here have plenty of places to check out when hunting for women in the city. From cute places like gardens and parks where women like to hang out with their friends to the night clubs and bars, you have to be outdoors to meet women. Another option is to go online, join a dating site, and start searching for singles near you.
There are many clubs and bars in the city that attract women. Going to these spots is a guarantee that you will encounter a couple of girls out to have fun as they also search for single men. It, therefore, increases your odds of getting someone for dating. Some clubs and bars in the city you should try out include Icebar Orlando, Eve, Rocco's Tacos & Tequila Bar, Gilt Nightclub, Jellyrolls, and Olde 64. Other good options are Mango's Tropical Café, Chillers, and Attic.
For daytime hunting, check out The Mall at Millenia, Vineland Premium Outlets, The Florida Mall, The International Premium Outlets, and Lake Buena Vista Factory Stores. Prepare yourself to hunt for the hottest girls in the city, whether doing it online or on the locations we have mentioned.
Orlando dating ideas has more than enough places for exciting activities and dates with your girl. You should, therefore, not be worried about where you can go for dating in the city. There are lots of fun things for couples to do in the city for the more adventurous type.
Enjoy Unique Date Ideas in Orlando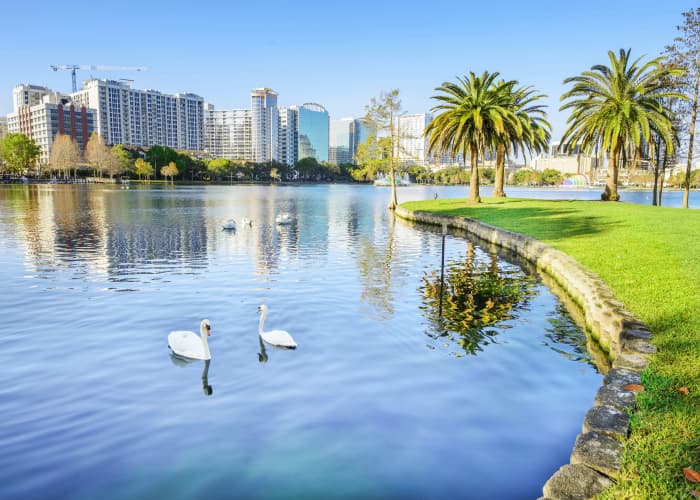 Looking for something out of the box to impress your girlfriend? There are plenty of options, get out of the ordinary and try something new with these places to see in this interesting city.
Taps and Tango
Try the Spanish culture by taking some tapas and tango lessons in the city. Arthur Murray studio is a nice place to take these lessons with your girl as you also get your bodies into shape. You can also go with a couple of other friends to make it a group meetup.
Wine Tasting
Take your girlfriend for DIY tasting at The Wine Room at Winter Park. There are more than 150 types of wine for you and your girlfriend to sample, just at the touch of a button.
Lake Eola
The fun that comes with visiting Lake Eola is riding a swan. Treat your girlfriend to a view of Lake Eola's city through the iconic "swan" paddleboat ride. Get close to the lake's residents, the swans, as you enjoy the fresh air.
SunRail
A nice way to tour the city while having fun is by riding the SunRail for a day. The trip takes you through various locations, and you will see everything from Church Street Station to Winter Park. The ride is one of the best things to do here.
The Best Romantic Things to Do in Orlando
There are many lovely spots in this part of Florida. But you may not know about these places and activities if you are new in the city or have never fully explored it.
Sunset Kayak Tour
Top on the romantic date ideas is taking a sunset kaya tour. If the mere thought of enjoying the sunset together is idyllic, imagine experiencing the sunset on a kayak tour. A tour guide from Get Up and Go Kayaking will guide you and your girlfriend through the picturesque canals that link Lake Virginia, Lake Maitland, and Lake Osceola.
Private Trail Ride
Take a trail ride with your girl at one of the most wonderful places, Hidden Palms Ranch. A horseback ride in this location is definitely something any lovebirds will want to try out, so why not. The ranch is located inside the Lake Jesup Conservation Area, offering you the city's natural beauty.
Disney Fireworks
Don't miss a chance to watch fireworks as they explode over Cinderella's Castle. Gazing up to the lights and color is one of the most exciting things to do here at night — it' like a fairytale.
Beautiful Gardens
If you would like to meet with your lady and spend the time while a day, visit the city's local garden. You can try out the Leu Gardens. Another interesting option within the city is Bok Tower Gardens.
Check These Romantic Restaurants and Bars in Orlando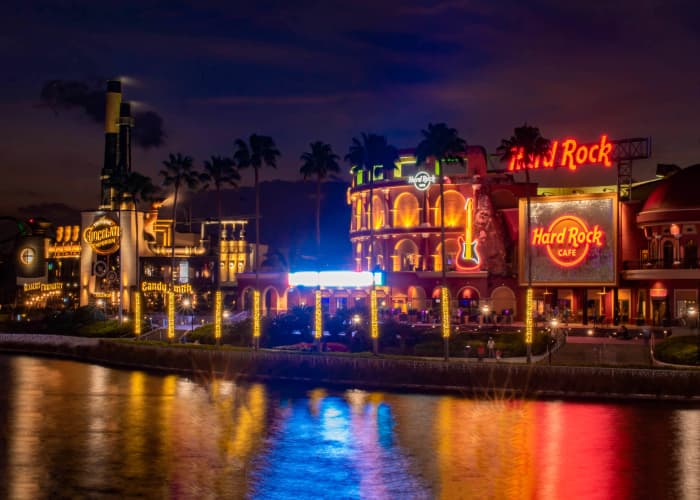 Here you will find some of the finest bars and restaurants in the state where you can take your girlfriend for a hangout. Check these options and try them out.
Chez Vincent
Imagine a French-themed lovely dinner at a Paris restaurant. Chez Vincent in Winter Park gives you an excellent French dinner experience with your girlfriend. The magical ambiance at this café makes you feel like you are in Paris. Enjoy the French dishes.
Victoria & Albert's
This is a high-end restaurant that will help make a lasting impression on your lady. Dine in style with your girl at this Disney restaurant. It takes fine dining to the next level with modern American cuisine made with authentic ingredients, making it one of the city's best spots.
M Lounge
Located in Main Street District, this is one of the bars you should try out with your girl. The spacious interiors, plush leather sofa seating, pristine classic cars, and pool tables make this place one of the best dating spots. This is because you can engage in other activities here other than drinking.
The Nest Bar
Another great drinking spot that is in our list of recommended is The Nest Bar. It has antique finishing and is full of colorful hues.
The First Date Ideas in Orlando – Do Not Miss Your Chance
The first date should not be difficult to plan. We help you plan through this list of recommended places and activities for first meetups in the city.
Dr. Phillips Center for the Performing Arts
Take your girl to the Dr. Phillips Center for the Performing Arts to watch shows. The place houses local concerts and events, as well as musical performances from the Philharmonic Orchestra. You will also enjoy Broadway shows.
Winter Park
Go to Winter Park, and you will have plenty of time to have conversations with your girl. This is an old tourist resort that still attracts many people. There are over 70 parks in the Suburban city, so you will have somewhere to rest.
The Courtesy
Both of you may prefer having your first meetup over drinks to ease up your conversations. A good option is The Courtesy, one of the first cocktail bars in the city. It has a small but intimate space that creates the perfect environment for a date.
Coffee in the Courtyard
First dating can be a bit casual, and coffee at a courtyard is ideal for having conversations as first-time friends before moving things to the next level. Go to Park Avenue in Winter Park, and you will find several quiet courtyards. An excellent option is Greenada Court because of the picturesque fountain and plenty of space.
Start Meeting Girls in Orlando Online
Meeting girls online is the best and easiest way to date. Going the traditional way takes a lot of time and effort. For example, you will have to go for a date and hang out for some time before knowing what your potential girlfriend likes or does not like. With a dating site, you can do all that by chatting. By the time you are meeting for the first date, you know what she is all about.
Dating sites have also provided men who are busy with an opportunity to meet singles without necessarily looking for them in bars and clubs. You can join a dating site from the comfort of your home or office and start searching in your area. It may take you only a few minutes to narrow down to a couple of girls you would be interested in meeting. Through the traditional route, landing a girlfriend will take you more time.
Some people also prefer staying anonymous until they are sure about someone. You cannot do that with traditional dating. Some online dating sites give you the option of staying anonymous as you only use your username to chat with other members on the website.