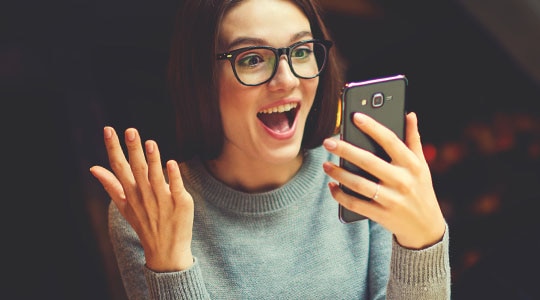 Do Celebrities Use Tinder?
Online dating as part of our culture
For so many singles, online dating is the perfect place to dispose of loneliness and start looking for love. It is easier than ever to find a lover in this modern world with everyone being just a click or a swipe away. As the second most successful way of finding love under meeting through friends then why do only 5% of Americans that have admitted to using online dating end up in long-term committed relationships or marriage? Studies have shown that marriages that started online are less likely to end in divorce, is this because online dating makes it easier to break down boundaries and forge connections?
Gone are the days when dating someone started with a smile and an introduction and this may be because more people are searching for love. The media and pop culture condition people to expect love and go searching for it at a young age that dating apps normalize dating for the purpose of finding love but also keeping up appearances of companionship. Online dating makes singles all over the world easily accessible for love but also sex and intimacy, this allows singles to get immediate gratification, does this make us lazy? Online dating is not just a thing for unloved people wither, there are celebrities online looking for that special private something away from the public eye!
How tinder has changed dating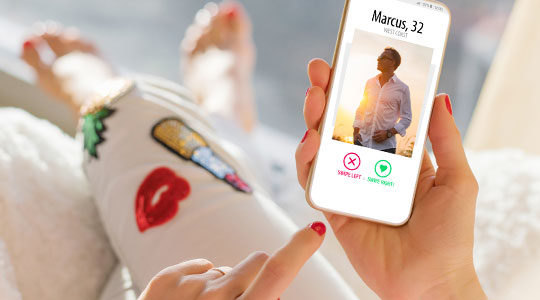 There are over 50 million people that use tinder worldwide and so many more that know of it, but what is tinder and how does it actually work? Finding love online strongly resembles doing your food shop on a website, you get to see pictures of singles and read their bio and age and from that info you get to choose if you like them. On tinder and a few other apps like bumble you can either swipe left or right, left swipe is a no and right swipe is a yes. If you have both swiped right on each other, you are free to message and get to know them. You cannot message anyone you haven't matched with, which makes being harassed by strangers less often and likely. You can easily access singles that are near you, opposed to other apps which factor likes and dislikes. This is probably better as there is hardly any point connecting with someone only to find out they live on the other side of the world to you!
Contrary to popular belief, dating online isn't as new as it seems. It has evolved from when people would put personal ads in newspapers to find love and companionship in the 1800s. When this started it was very unpopular and seen as only a last resort, in fact the first woman to post a personal ad was put into an asylum for 4 weeks. When people first started using personal advertisement it was mainly for people who had no family to arrange a marriage for them or those whose parents had given up on their chance of marriage. It was less for love but more for companionship and security as well as to appeal to society. However as time went on it became normal to look for love in a newspaper and when the internet came about it moved online instead of on paper. TInder was the first swipe app and it is now the most popular dating app around the world which is no surprise to anyone. Who wouldn't want to use a dating app where you get to choose your best parts to present to the world allowing you to essentially create your own identity?
While tinder was created to help lonely hearts find their soul mates, it has been found that there are six reasons why people use the app. These are; searching for love, looking for casual sex, its ease of communication, for self-worth validation, the thrill and excitement and finally the trendiness. These factors make tinder a great place to meet people in your area that are on there for the same reason as you. Online dating sites such as tinder are great places to find whichever one of those six things you crave. Tinder is diverse and allows you to meet people closest to you giving you more choice. It is also diverse and not for a specific sort of person for example teachers, rich people or poor people, this helps singles to meet all sorts of people nearby.
Online dating has had more of an effect on society than just helping people to find love, it also changes the way we see love and dating. Dating is no longer something that just happens, as you can go out of your way to find it, it is more of a personal choice. Looking for love is less likely to happen randomly which means that if you want a serious relationship, you have to go searching for it. Tinder especially helps with this as you have more choices than you ever would in real life and with the bios you can get to see their personality without even having an interaction. However this makes it easy to hide your identity and pretend to be someone else, so does this make the whole point of online dating redundant? I think not as so many online matches lead to relationships and some even marriage.
It is a common misconception that tinder is made for ordinary people, however there are all sorts of people online looking for love. Often there are celebrities looking to date someone out of the spotlight. As tinder is a location based service and does not match you on social standing, matching with a celebrity is well within the realm of possibility. But knowing if the profile you just matched with is really a celebrity is the challenging part. It may seem challenging but the whole idea of online dating brings us closer to all sorts of people we never would have met, including celebrities!
Is it possible for celebrities to find love online?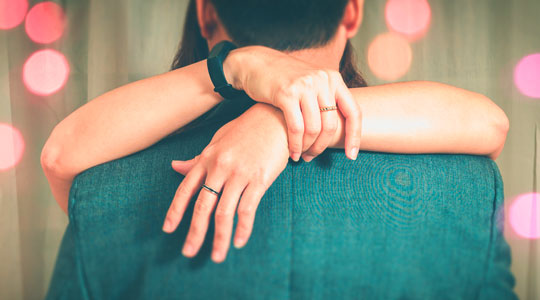 Celebrities are no stranger to finding themselves in the papers and media for everyday things that aren't surprising however with celebrities we like to consume parts of their lives and feel them ourselves, this is often the case for celebrity relationships. When relationship status' are plastered over magazine pages it can be hard not to get invested. However the pressure upon the celebrity couple may cause stress and problems, which is probably a major reason why celebrities often have relationship problems. Being in the public eye and having loads of people watching your every move it would be hard to keep your private life private. This is not to say that every celebrity relationship is doomed, it just has to be strong enough to sustain the pressure from society.
Celebrities not only have pressure when their relationship is on show, they may also feel pressured to have a relationship. People like Emma Watson have been single for years and have faced countless questions about relationships, but why? As celebrities they are expected to fall in love and let the public soak it up with them. They may also be pressured into a relationship with other celebrities. It is now common for people to 'ship' celebrity couples. An example of this would be Justin Beiber and Selina Gomez, their relationship failed and they have moved on but there are people that still believe that they should be together. This pressure can cause problems in future relationships they both have. Would you stay in a relationship if loads of people were telling you that your partner belonged with someone else?
So many people wonder if it is possible to have a successful relationship with a celebrity without being famous themselves and the answer is yes, it is possible. There are so many examples of celebrities falling in love with ordinary people such as Reese Witherspoon and Jim Toth, Anne Hathaway and Adam Shulman and even Prince William and Kate Middleton. So what is it about those couples do to keep their relationship successful even in the light of their fame? It may be because they keep it private and do not show off their relationship at every opportunity or even because they keep their private life and are able to live their normal life out of the spotlight without adopting some of their partners' fame for themself. It seems that a relationship between a celebrity and an ordinary person should be full of trust, support, patience, appreciation and also love for it to be fully functional and successful.
If a celebrity is on tinder, chances are they are looking for love online. Because of their social status they would be able to have casual sex whenever they want so they would not need to go online to find hookups. Dating a celebrity is no small thing so if you do meet a famous person online you have to make sure you would be able to live life with a partner in the spotlight, if not then it is best to not try as celebrity relationships that end, hardly ever do it without a big fall out because of their high profile. Celebrities would be using the best way to find love, so if you want to meet one you should use the best too!
Like us normal people, celebrities may find dating on websites like tinder easier than in the real world. Celebrities spend a lot of their life on social media or dealing with the media, phones and the internet are a key part of their jobs and lives so it is only natural that in their personal life they are comfortable meeting people online. It also gives them a chance to step out of the spotlight and be a normal person to meet a normal lover. If a celebrity wants a part of their life to be average and out of the public eye, what is to stop them from having a relationship with an ordinary person?
Pros and cons of dating a celebrity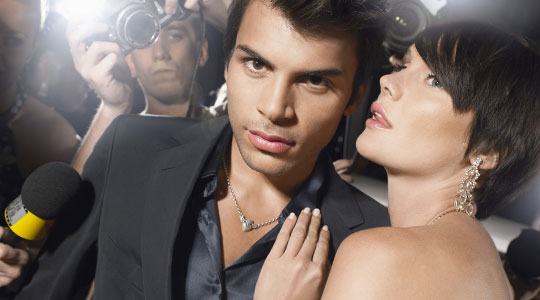 Like everything in life, there are pros and cons to dating a celebrity and not many people realize how much there is to think about when it comes to finding love in the arms of a famous person. Some of the pros include;
An intimate relationship full of excitement and adventure
Private life away from the cameras is more special
Get to meet other celebrities
Secondhand fame
Get treated like a celebrity
These are often the parts of a relationship that ordinary people focus on when it comes to dating someone famous. There are so many factors that can make a relationship with a celebrity epic and like a fairytale. However, like any relationship there are downsides. But a relationship with a celebrity also comes with more cons than any usual relationship. For example;
You will spend your life in the spotlight
There will always be people that disapprove of you and your relationship
Your private life will be exported for other people entertainment
You will not be seen as your own person, you will be someone's girlfriend/boyfriend.
Because of these pros and cons it may not feel like dating a celebrity is worth it. However you can find real love and a happy life with a celebrity if you can look past the cons. In order to be able to spend your life both in the spotlight and in the shadow of your partner you would need very thick skin and be able to handle the attention from the media. So if you meet a celebrity online and you want to date, you need to be prepared for the extra attention from the media and the public. If you are able to do that, then what is stopping you from having a normal loving relationship with a celebrity you meet online?
Celebrities who have tried online dating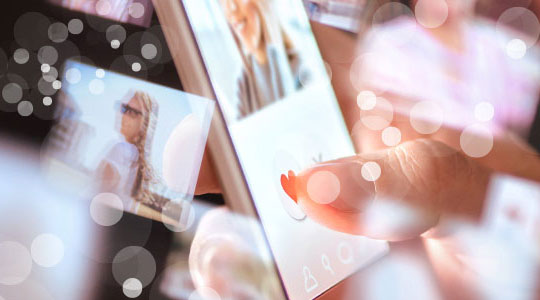 When it comes to celebrities there are always rumors about who has been spotted on an online dating site like tinder, however some are not conformed. There are so many celebrities that have stated they are online dating and it makes us wonder how such high profile celebrities had not been snatched up so quickly. These celebrities include the likes of;
Hilary Duff
Leonardo DiCaprio
Lewis Capaldi
Katy Perry
Britney Spears
Lindsey Lohan
Ryan Lochte
When you are on tinder it is possible for you to meet a celebrity online and it is entirely possible for you to strike up a conversation. However as they are such famous people you have to be cautious as with anything, there is a chance of people using a false identity for fraudulent reasons. So do not get swept up immediately if you see a picture of Katy Perry or Leo Dicaprio online, read their bio and have a little look to see if they are legit. Also if you do meet a celebrity online, don't just swipe because they are famous. So many of us are attracted to fame that they forget that they are dealing with real people that have real feelings.
As tinder is the most popular and most used dating app of our time you would expect every single celebrity to be on it and look for companionships. However that is far from the case, there are celebrities who do not want to find love or those who do not think online dating would work for them. It is hard to know which celebrities are dating too as there are so many things they like to keep private and they are always sending mixed signals about their love life, but they have every right to do so. The fact that celebrities use a site that so many ordinary people use gives us hope that they do not mind dating a normal person and step away from the life of glitz and glamour.
Is Brad Pitt on Tinder?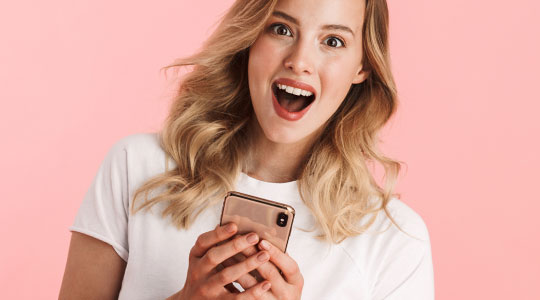 Recently Brad Pitt made a joke about tinder in his acceptance speech which got a lot of people wondering if he did in fact have an account. He has stated now that it was just a harmless joke and he is not looking for romance or love but it gives us all a little bit of hope that something used everyday by us ordinary folk is also a part of the life of high up celebrities that live a life of luxury. The Brad Pitt tinder case made so many people see that celebrities on tinder are not a joke and you can meet famous people online that are looking for love. So if you are wondering how to meet a celebrity, the answer might just be that app you have spent hours aimlessly swiping on!
Brad Pitt is not the first celebrity to talk about tinder casually, the celebrity Lewis Capaldi has been very open about his love life on tinder. Many times he has spoken about his tinder and his lack of matches. He has also spoken about people not swiping right on him because they believe the profile is not real. He has even gone to the extent of printing his profile out and sticking it on a huge wall to advertise the fact that he is looking for love. When celebrities advertise their need for love in this way it shows that they are not too different than us and that gives us ordinary people hope that we will get the love story we are looking for.
Even though other celebrities have spoken in detail about their online dating in the past, Brad Pitt sparked a conversation about it which got us all thinking about what a relationship with a celebrity would really be like and if they are really capable of working. The fact that celebrities are on tinder also helps to normalize them and dating, after all they are still people. If ordinary people struggle to find a date, why do we find it difficult to believe that people with a camera on them all the time find it hard to find love?
With celebrities there are not many success stories, especially those who met online. However the love story between Amy Schumer and Ben Hanisch speaks differently. He was her first match on the site and they are still together now. Another success story is Carrie Ann Inaba and Jesse Sloan who met on tinder and started dating. Any relationship has the potential to be either a great success or a failure, so why should your chances of romance with a celebrity be any different?
Conslusion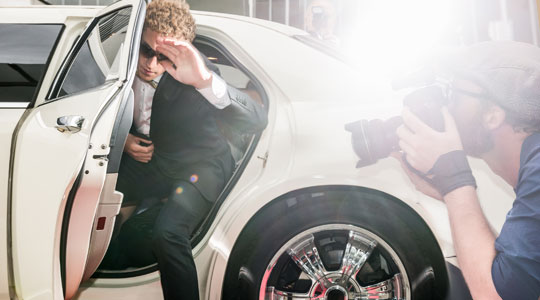 Overall, tinder is a great place for ordinary people to find love no matter who with, Using the site is simple and online dating has become such a key part of our society that everyone from right at the bottom to the famous people at the top know about it. The idea of dating sites has been around for much longer than the internet and that is probably why it is so widely accepted in our time even though it may be seen as killing past romantic meetings. However online dating has its upsides, you can meet people you never would have met by using tinder, you may even find yourself dating a celebrity!
While we think that searching for someone to love may not seem like a problem for the rich and famous, the fact that celebrities know so much about tinder proves us wrong. And quite frankly if it gives us a shot at a date with the likes of Leonardo DiCaprio or Katy Perry we are glad to be wrong! There are cases of celebrities having loving and fulfilling relationships with normal people, however if you think you may be in with a shot with a famous person just be sure that you will be able to handle the pressure of life in the public eye. If you can handle the spotlight then what is to stop you from dating a celebrity you find on tinder?