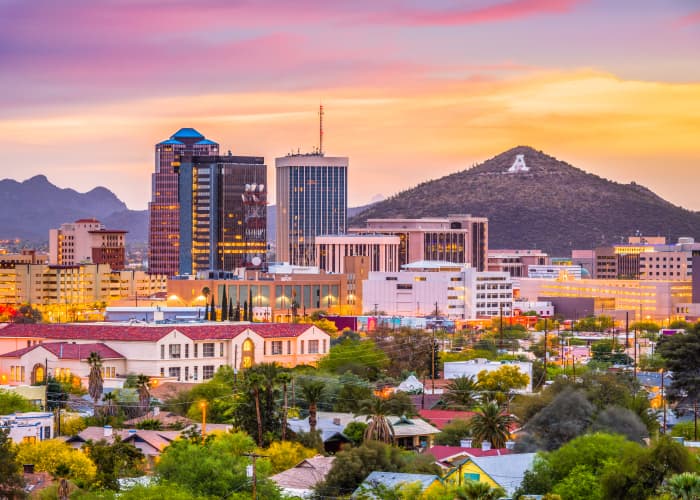 Outstanding Dating Ideas and Spots in Tucson
Top Dating Guide and Places to Meet Women in Tucson
Are you ready to crush your single status and join the dating world, whether you are in your 20s, 30s, or 40s, and on your second round of dating? There are many places where you can find local women in the city of Arizona. Here are some of the best places to look for a lifetime partner.
If you are into bars and nightclubs then, these night clubs are perfect for you. Zen Rock Nightclub has different dance floors, and it is an excellent place for a younger crowd. The Maverick is a great place to enjoy cold drinks, dance, and mingle with singles, especially those around 30, 40, and 50. SideCar is a sophisticated bar yet down to earth where you can meet different singles over a drink.
Concerts and stand up comedies are a good choice to meet singles from 30+, it is easy to start a conversation while waiting for a drink after a show. Rialto Theatre is an excellent location for live music. Check what they have and head there when your favorite artist has a display. Gyms are some of the overlooked places where you can meet singles within your locality. Make it a habit of going off the same particular time of the day, and over time you can strike a conversation with familiar faces at your local gym.
Exceptional Date Ideas in Tucson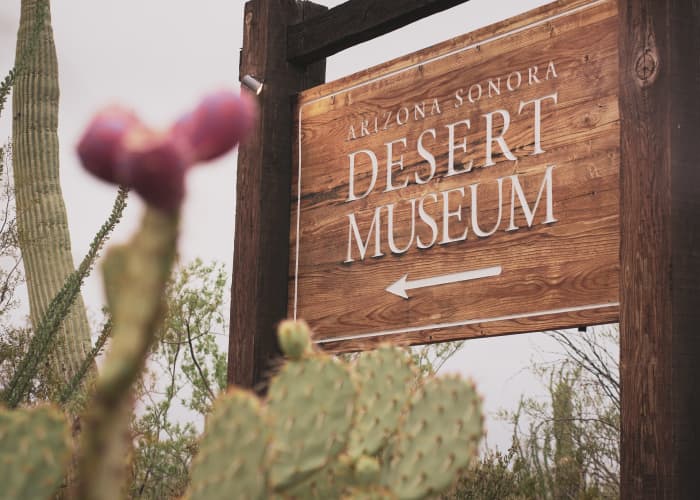 There is a lot of tension while trying to plan for a fantastic date. If you seek new and fresh dating suggestions, we've got some for every situation from casual to more intense. Have you been dating for some time and looking for a different dating, then Laff's Comedy Cafe is an incredible idea. We all like to laugh and also a great way to bond when enjoying some comedy.
Take your second half to Tumamoc Hill for gorgeous views of the city from up high the hill. The road to the top may need more walk, but it is all worth it. Pack some snacks and drinks for a picnic and enjoy the sunset with your date. Have fun and play min golf, go-kart racing, arcade games, or bumper boats at Golf N' Stuff, Tanque Verde Road. They offer a dating coupon that compromises all park passes good for four arcade tokens, min golf for one round, large popcorn, and two drinks.  
Surprise your date with a hot balloon ride. Create unforgettable memories and a strong bond with your partner. Balloon Rides offers 'Sonoran Sunrise' flight followed by a champagne and brunch. You can also take pictures of your ride.
Most Romantic Things to Do in Tucson
With magnificent desert landscape and relaxed fascination, Tucson and romance go hand in hand. Whether you are looking for an adventure outdoors or dating at night under the stars, the list of interesting things to do in this city is endless.
Visit Botanical Garden
Are you looking for a lovely spot in the heart of the city? The Botanical Garden offers meandering pathways and takes visitors beyond floral display, greenhouses, and a classroom to plan yards and gardens with minimal water. A walk through the Irish herb garden and the stocked gift shop gives you memorable, fantastic memories.
Arizona-Sonora Desert Museum
Arizona-Sonora Desert Museum is a star destination with natural history, part zoo, and a botanical garden. Hold hands as you walk enjoying the exhibits on the main visitor center and walk along the tow miles pathways and catch sight of endangered species like Mexican Wolf, ocelot, and not so-endangered animals like black bears, river otters, and bighorn ship.
Tucson Mountain Park
For incredible outdoor hiking, Tucson Mountain Park is the best place for a hike. The 20,000-acre park has numerous hiking trails. You can also do horse riding, archery games, picnic, and even camping. There are a lot of activates to choose from if you are in the mood for a hike.
Romantic Restaurants and Bars in Tucson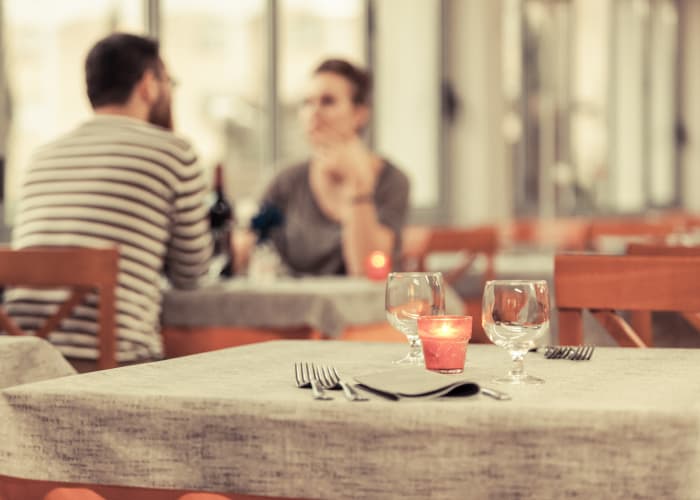 Are you looking for nice restaurants that will spark fascination and passion? Here are the best five most romantic restaurants that will make your love feel special.
Maynards Market and Kitchen
Maynards Market and Kitchen is a dining restaurant that offers high-level service and delicious cuisines in a relaxed environment. You will be able to focus on your date instead of wondering which fork to use.
The Cornet
The Coronet is located downtown is where classic sensibility meets. The services here are high class, and the food is international with a gift of fresh fruits and vegetables — the best dating spot for vegan couples. Italian cuisines and romance go side by side.
Tavolino Ristorante Italiano
Tavolino Ristorante Italiano has the best Italian dishes. The restaurant is charming and gives your date positive vibes.
Hacienda Del Sol
Enjoy a bottle of wine at Grill at Hacienda del Sol with confit chicken by the side. It is a special spot to enjoy your fantastic dating as many Tucsonans come here to celebrate special occasions.
The Best First Date Ideas in Tucson
Beat the typical first date pressure by trying one of our unique first date ideas that will guarantee you a second one.
Romantic Casual Date
For an exceptionally cozy and not too romantic dating, The Royal Room, N. Sixth Ave, is the best for it. You can drink wine and eat cheese as you get to know each other in a relaxed environment. Dating at the zoo is fun, and you will talk about aside from the usual talk about yourselves. A walk around the zoo seeing different animals gives you both a chance to learn more about each other.
Festivals
Festivals are great for dating; whether it's a music festival, art festivals, food fest, or street fair, there will be a lot to talk about as there are many things to see and discuss. You will get to know more about them from what kind of food they are interested in and other things they may seem interested in.
Game Night or Movie
Go for some beers and watch movies at Casa Film Bar or go for game time. They have games every Wednesday; it's free to play as long as you buy beer. You can play chess, cards against humanity, Jenga and Uno.
Take Cooking Class
Cooking class is a fun way to learn more about your date without trying too hard to make an excellent first impression. Get to be yourself, make a mess, and enjoy learning the new skill.
Advantages of Meeting Girls in Tucson Online
Some people are skeptical about online dating; here are reasons you should start looking for a partner online.
Better Matches
Online dating websites have a series of questions as a way of trying to know you better. These questions are essential as they help connect you with like-minded individuals to share your interests without much hassle.
A Numbers Game
Dating is a numbers game before you meet the right man or a woman. Online dating platforms provide you with a good number of possible dates, unlike traditional dating, where you have to meet one person at a time. With online dating, you meet many people from every part of the world that you would have never met with traditional dating.
Get to Be Picky
You can be picky as you would want, and online dating is a pool where you can determine who you want to connect. Unlike face-to-face, there are a limited number of people, and sometimes a person gets to settle for the one available. Online dating helps you find a better match from your home's comfort, unlike traditional dating, where you have to go out and search. Meet singles who are near with our Tucson dating site.