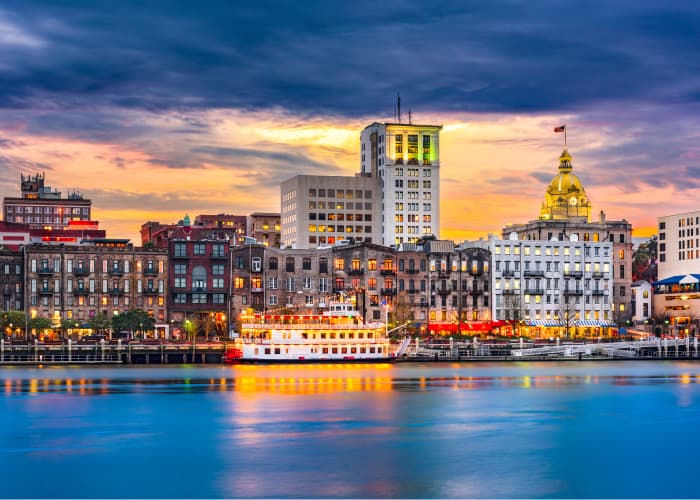 Do You Know These Great Date Spots in Savannah?
Try These Best Places to Meet Women in Savannah
The city has a relatively young population, with the average age of being 31 years. It makes the city the best place to meet young singles who are seeking other singles for dating. However, you will have to be out and about to meet these single women in various places like malls and night clubs. Another option is to register with a dating site and search for single women near you.
One of the cute places to check out single women in the city is the Telfair Museum of Art. The museum is a prime destination for art lovers, and you will meet single women who are into the arts. Another spot for day hunting is The American Prohibition Museum. Check out The Forsyth Farmer's Market.
Men who love nightlife have even more options to meet single women in the city. You should visit popular bars and nightclubs, including 22 Square Bar, CIRCA 1875 Gastropub, Jazz'd Tapas Bar, Doubles Night Club, Club 309 West, and Seed Eco Lounge. Other options are the Boiler Room, Dosha Bar & Lounge, and The Crypt Pub.
There are couples already dating and looking for exciting things to do. The city has many options for everybody of all ages, as well as different budgets. Whether you are seeking something fun or a romantic set up, we have several recommendations for you.
Use These Unique Date Ideas in Savannah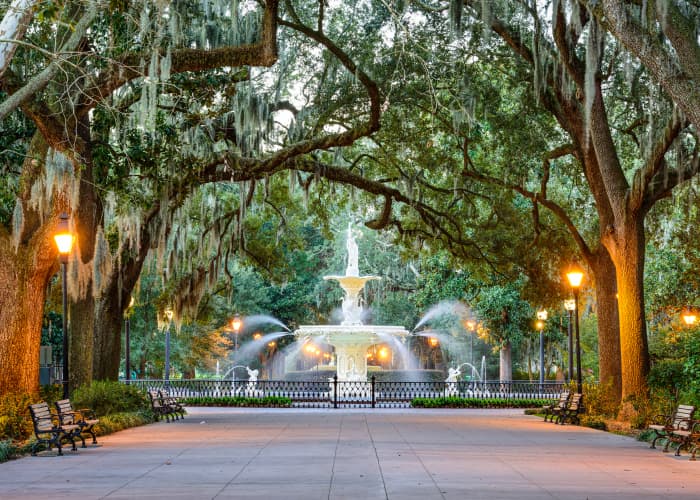 Visitors and residents in the city have more than enough options if they are looking for exciting activities to do and enjoy. This is because there are many places to see here in one day.
Drinks on the Roof
Going for drinks sounds like an ordinary type of dating. But if the venue is on a rooftop bar, then this is a nice way of winding down the evening with your girlfriend. There are two great rooftop bars in River Street that you can try out. Go to Top Deck Bar if you only want drinks, but if you want drinks and tapas, then Rocks on the Roof should be your choice.
Tybee Island Adventure
Take your girlfriend for a day trip to Tybee Island. You can either take a deep into the Atlantic Ocean or walk hand in hand with your girl on the beach. The beach has gazebos and swinging benches. There are beautiful views on your way to the island, so the fun starts form the journey. Therefore, a trip to the island is one of the best things to do during a day.
Kayak the Skidaway Narrows
Take a fun kayaking journey at Skidaway Narrows. It is a fun activity for a meetup if both of you love the waters. You may spot dolphins during the tour. The tour is also the exciting one for bird watching.
Surprise Her with Romantic Things to Do in Savannah
There are great getaways for lovebirds in this part of Georgia. Check out these recommendations and plan something to enjoy with your girlfriend or wife in any of these places.
Extravagant Dinner
graceful décor that makes it one of the most exciting places in the city. If your girlfriend would prefer a Southern fare, take her to a.Lure. Another good option for wining and dining is 700 Drayton Restaurant. Dinner in any of these places should count as one of the most fantastic things to do at night.
Nature Walk
Get comfortable and a bit casual with your girlfriend, yet intimate by going for a nature walk at the Coastal Georgia Botanical Gardens. The garden is often used as a wedding venue because of its picturesque lovely vibes.
Spa Experience
Take your girl for a little pampering as you also enjoy the spa experience in the city. A couple's spa experience is even better, and there are lots of options for you. Try Magnolia for the near-perfect couple's spa experience. They have a variety of treatments, including body wraps, massages, and facials. You will leave the establishment more rejuvenated, and that's why this spa experience is one of the best date ideas.
Check These Romantic Restaurants and Bars in Savannah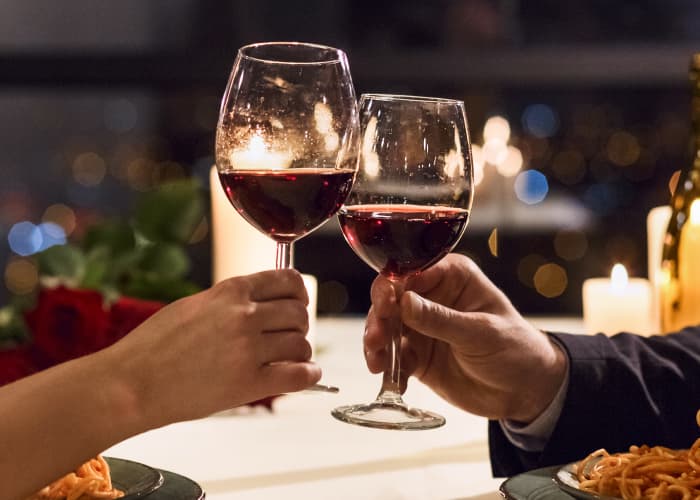 Those who love eating out have several excellent options for lovely dates here. This is because several beautiful restaurants give you the best ambiance for beautiful dating night. There are a couple of bars too that will provide you with a similar experience.
Garibaldi Café
It is one of the local most famous restaurants, and for good reasons. This is the place to take your girlfriend if you are looking for elegance and fine dining. They have an extensive menu too, giving you and your girlfriend a wide variety to choose from.
Perch
Couples like Perch because although it is a bar, it is quiet, giving it a fascinating vibe as you sip your favorite drinks. It is a rooftop bar of Local11ten located at the south end of Forsyth Park, making it among the most romantic spots for drinks.
Artillery
It is another great drinking spot in the city. The sophisticated interiors, modern accouterments, and fascinating vibe make it an ideal place for a romantic meetup with your girlfriend. The luxurious joint also offers unique drinks. You should consider this spot in your list of top date ideas in this area in the evening.
La Scala Ristorante
This is one of the best spots for dating. You will enjoy wine and pasta, which bring some Italian vibe here in the city. There are more Italian cuisine options if you and your date would love to try out the food.
The Top-Rated First Date Ideas in Savannah for You
There are lots of options for young, middle-aged, and seniors looking for the right places for the first Savannah dating.
Foxy Loxy Café & Gallery
One of the best first date spots in any city is a nice coffee house and Foxy Loxy does not disappoint. It is a two-story coffee house which also offers gluten-free options. It also showcases local arts and photography. Beer is offered too if the two of you decide to get tipsy on your first meetup.
Forsyth Park
Arrange for an afternoon date at Forsyth Park, and you will have an exciting time with your girl. The park features oak-lined paths, and you can decide to take a walk as you talk with a girlfriend. The park has a tennis court, theater, spacious grassy fields, and the Forysth Fountain. It is one of the most enjoyable activities, and you can carry beer along for more fun.
Dinner and Theatre
The plan is to do dinner first and see how things go. If you click, you may decide to hop into any of the local theatres for a movie. You can have dinner at Tequila Town, The Public, or Elizabeth on 37th, then head to The Historic Savannah Theatre. Lucas Theatre for the Arts is also an excellent option for movies and live performances like concerts and ballets.
Make Your Dream Come True and Meet Girls in Savannah Online
Meeting girls online here is easy. The more challenging way is traditional dating, where you have to meet in real life, exchange contacts, plan for dates, and finally decide if you can meet or not. Dating sites make things much easier by giving you more options and saving you time. You will have more girls to sample in the city before picking one, compared to the number of single women you will encounter if you prefer going the traditional way.
Dating sites make things even much easier because some are designed to serve specific interests or groups of people. A niche dating site serves particular people. For example, there are Christian dating sites that connect Christian singles. There are also dating sites that serve everybody looking for singles in specific professions or careers. Similarly, you may prefer women of specific body types, and you will find a niche dating site for linking these types of women and men looking for them.
Niche dating sites further expose the weaknesses of traditional dating. A Christian in a specific church will be confined to looking for singles in that particular church if they prefer traditional dating. If he doesn't find the perfect fit, he may have to remain single. But with these types of niche dating sites, he will access female Christian singles from various churches in this area. Online dating is, therefore, the best way to meet singles in the city.