Good 2nd Date Ideas Worthy of Your Time
We work tirelessly to curate, publish and provide real insight into dating topics you're unsure of, leaving no grey areas to make mistakes when looking to broaden your dating horizons, both long and short term. We always do our best to stand out and develop great dating content filled with actionable points and ideas for our users to improve all dating prospects. From the way you communicate to the best places to meet dates, we've got the information you need to succeed!
The best second date ideas often are overlooked in favor of easier, simpler and more realistic options. But, with some effort and dedication to the chase of your newfound love interest, never before thought relationship possibilities and heights can quickly be reached.
Irrespective of your gender, sexuality or values, we can all use these 2nd date ideas to rapidly elevate our budding relationships to the Promised Land filled with enteral happy times and positive dating outcomes.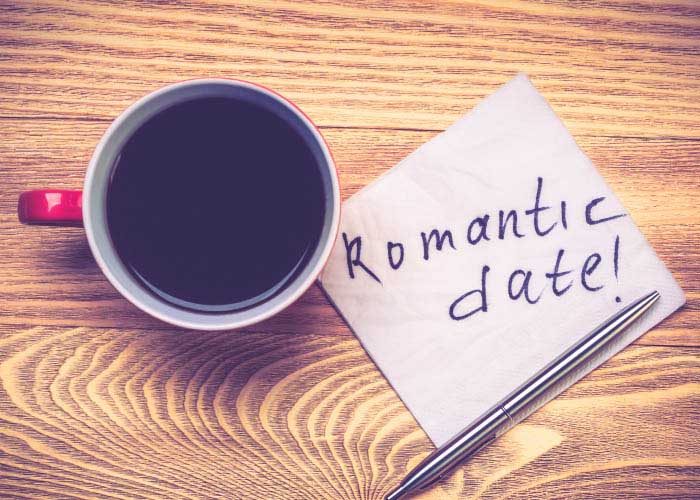 Engage in Some Physical Connection – Without worrying about rejection, begin to engage in physical connections to break down the barriers between you. Give your partner a kiss the moment you meet for a second date; it will allow the rest of the date to flow much more passionately and romantically.

Get Closer – Regardless of whether you choose to introduce yourself again with a cheeky kiss or you opt for a more subtle approach, close in the distance between you and your date is essential to build intimacy. It's no use sitting way across the table so far that you can't even "accidentally" touch their hand.

Stay In The Moment – While real will distractions are far from uncommon, remaining present in the moment enjoying every second you have with your date not only shows that you're hugely interested in making things work, but being attentive is a huge positive when people are looking for dating partners. Too often, singles failed to enjoy the present date due to unnecessary distractions.

Pay Attention to Your Date – Think back to the time you first met, the information you shared and the things you learned about your new partner. Remembering the small, fine details they told you and using them to tailor your date is a fantastic idea. If your partner loves the great outdoors, heading out for a romantic walk through the woods would be the perfect thoughtful date idea, sure to win brownie points, too!
Why the 2nd Date Is so Important
As you've reached the second date, it's clear both parties are interested in building an intimate connection, and maybe a long-term relationship is around the corner. Although it may not seem ultra-important, this second day is crucial to determine your long-term future with this person.
If things go well, a successful second date can sew the seed for a happy, long-lasting healthy relationship.
On your second date, you begin to get to know the person for who they truly are, and an abundance of potentially deal-breaking information can be learned. You're granted the opportunity to ask your date any questions you want, based on your ideals in a relationship. As it's early days, if you work out you're not compatible, the connection can be swiftly terminated without any heartache for both parties.
With so many potential options for the things we can do for a second date, most people are overwhelmed with the choices available and usually opt for more familiar, comfortable activities which don't result in the amazing, memorable experience that they could've become.
As a result, too many second dates are left underwhelming boring due to a lack of adventure. Instead, why not try these fantastic second date activities sure to be a blast at a minimalistic cost to your bank account balance.
Dimly Lit Restaurants

Bowling and Cinema

Rooftop Bar

Visit the Beach

Wine Tasting

Long Country Walk
Secluded Intimate Locations Are Perfect for 2nd Dates
Visiting places where you and your new partner can be alone to chat, flirt and get to know each other is perfect, rather than heading out to busy, crowded locations where you can't even hear each other speak. However, as it is only the second date, we recommend staying in areas with other people around, just to be on the safe side!
Great Ideas for Secluded Intimate Locations for a 2nd Date
Picnic in the Park – There's nothing like a homemade picnic hamper and a freshly cleaned towel perched upon the grass with the sun beating down to set the tone for a romantic afternoon. Hit your local park with your new partner for the perfect second date idea.

Swimming Baths – your local swimming baths house it's a great way to have fun and make memories with new partners while seeing them for who they really are. While frolicking in the water, you've got plenty of time to chat and delve deep into your personal lives.

Museums – Any good museum dubs as the dream destination for a second date. While sampling wonders of nature, dating back hundreds if not thousands of years, you can immerse yourself in new surroundings and have plenty of space to chat. Just keep it quiet!
While some actions and behaviors will certainly make you been seen as a fun, open and rewarding date, others can lead to the rapid demise of a budding romantic connection before things have had a chance to blossom. Here are some things you should avoid on a second date if you want to continue building, improving and strengthening your connections with new dating interests.
Don't Forget the Basics of Dating
Try Initiate Sexual Contact – Unless you're 100% certain your partner wants to begin sexual activity, it's better to wait until at least the third day before trying to have sex. Although some people are up for quick one night stands, we find having sex on the second date is a rapid way to the demise of anybody in a relationship. Instead, waiting and allowing sexual tension to build further is strongly recommended for the ultimate sexual experience capable of creating a lasting bond.
Forget Key Details – Too often, singles glance over areas they don't feel are important, only to later realize they are of huge importance to their would-be partner. Take everything your date says to you and try to remember as much as possible for the best chances of dating success. Nobody wants to be with somebody they feel doesn't value them enough to remember things that are important to them.
Check Your Phone – While the urge to check your latest notifications is hard to surpass, staying off your phone and conversing with your new date instead is a much better idea. If you're perceived as somebody who rather attends to their phone rather than enjoys the company of someone new, this is a huge turn-off.
Not Enough Eye Contact – Maintaining strong, lustful eye contact is a proven way of building insane chemistry and an abundance of sexual tension between singles. Ensure you look into your partner's eyes enough for sexual tension to build.
The Ex Conversation
We've all been in past relationships, most of us getting hurt along the way. But, there comes a time where moving on is essential to living our happiest, best lives. Our prospective partners do not need any details about past relationships or your ex-partner. Speaking about your ex on a second date is one of the worst things you can do; it shows you are still thinking about the person and are likely to be emotionally invested. It is the biggest turn off for new partners looking for love, leading them to search elsewhere for a suitable dating partner, with you left alone having experienced a truly bad second date.
Alternatively, keep conversations focused on positive areas that you can both relate and contribute to. It will allow conversations to flow naturally, making both of you like each other significantly more with many more positive outcomes.
While second dates can be a nerve-wracking experience, to say the least, they are an essential process to discover in a lasting love on our journey to be happy. Use our advice at any time you're feeling unsure what to do on a second date.
Did this dating article help you today? We have more professionally written dating articles, tips and advice available to view for free now online! Why not check them out for the answers to your dating queries?