Flirty Text Conversations to Keep the Fire Burning
Use these cute conversation starters and kick-start a date within your city. Read through our list of fun and simple ways to engage with your crush. Become a text guru today.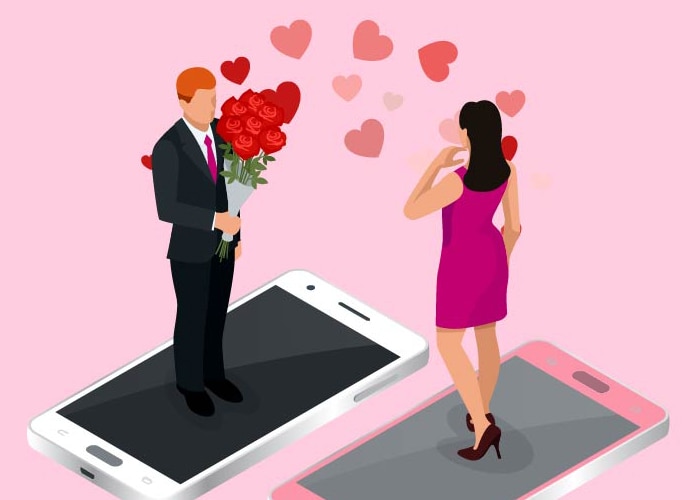 Cheesy or dirty, polite or sexual. Take note of these different flirting types, for various relationships, and light up or maintain a spark in your relationship. Make them feel special today.
Let a lady know how she looks, talks, acts, and makes you feel. Apply some cute flirty text messages as conversation starters to break the ice. Set the mood right with any girl and put a smile on her face
Message Your Crush with These Flirty Texts before the First Date
Let's kick-start this relationship into high gear. I need to look into your eyes while chatting with you. No more texting☺
Hey beautiful. How about we turn that frown upside down. Let's do a movie. What about tomorrow?
How about we get you out of my mind and into my life. I think we need to spend more time together.
Being away from you is not good for my health. You don't want me getting sick, do you?
Our relationship is good so far. But we can make it awesome.
Our texts are always exciting. Wonder what our date will be like☺
So, what time do we meet tomorrow? Oops. We hadn't planned to meet, had we☺
You are to blame for a lot in my life. A lot of smiles may I add☺
Is there any room for me in your busy schedule?
Been having a lot of conversations with you lately, in my head. Can we meet so I can share them?
Some Cute Flirty Texts for Him to Know You Are Interested
Hey handsome, tired of touching you through a screen. Can I touch you in person?
Been practicing yoga. I need someone to judge how I'm doing so far. Are you available?
I usually have a lot of energy to burn. Care to join me?
I'd love to have a conversation with you- about us? Are you busy?
Hey stud. What's new with you? Love the new look.
Love the new display photo. Have you, by any chance, been working out?
You are a busy guy. Will you ever find time for some rest… and me☺
I'm addicted to chocolate. But I like your way more.
You sounded exhausted when we spoke earlier. I'd lend you a hug and a kiss, but you are too far away now.
I know I like you more than a lot. Maybe I'll show you how much when we start dating☺
I feel unsafe at times. You should be around me so you can protect me with those great big arms☺
I think about you a lot. I wonder if you think about me as much as I do about you.
I hope I've sparked an interest in you as much as you have in me. You have lit things up.
Can I tell you something? Let me just tell you. You are too much of a heartthrob to be single.
I'm not really a fan of dating rules - so I'm texting you to let you know I like you.
Glad you popped into my life. Now you are constantly popping up on my screen. I love it.
Love your profile pic. Do you need another one to insert next to yours?
I never had butterflies in my stomach until I started texting you. Thanks a lot☺
I have a question. But maybe it can wait till we meet again. Or can it? ☺
I had this very strong feeling you were about to message me, so I decided to beat you to it.
A List of Flirty Texts for Her Examples
I feel you are the person to kick start me to a new dimension-of love☺ what do you think about that?
Even though we didn't meet today, I know you looked fabulous. I'm sure you'll look amazing tomorrow.
I drove the wrong way today. You really spend a lot of time in my head. I love it.
What's the craziest thing you've done this year? How about you and me add another one to that list?
I'm sending some seriously strong kisses over the phone. Can you feel them? Let me know if I should resend?
I'm far from a teddy bear, but I can think of a few ways to keep you warm at night.
I haven't had a very good day so far. And now I know why. I'd love a pic of you RIGHT now.
I can't sleep coz I keep thinking about you. And when I sleep, I'm still thinking about you.
What are you up to? Can you squeeze me into your schedule? Or somewhere else☺
Having a conversation with you just brightens up my day. Can I call you later?
It is a sunny day outside. I wish you were next to me so we could enjoy it together.
This is me being flirty. I like you. I want to be around you all the time. Let's make a date.
From the first time we met, I thought I recognized you. You've been in my dreams all along.
Flirting online is fun, but nothing beats dating outdoors. Care for some adventure?
I used to think a lot, and it wore me out. Now I just think about you. It's rejuvenating.
I'm excited. Aren't you? Let's go on a date so I can tell you what's exciting me.
Was going to ask if you are free tonight, but that's not enough. Are you free for me, indefinitely?
I don't know how many wonders of the world there are, but you've just been added to that list.
You decided what you want to do with me yet? I have a few ideas if you wish to hear them.
I am not brave enough to admit I'm smitten, so I'll keep it to myself for now☺