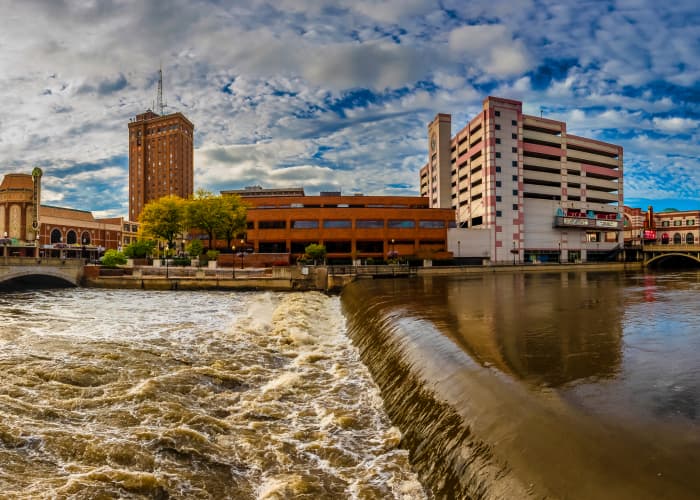 Try These Date Ideas in Aurora for a Fun-Filled Date
A Dating Guide for Men Seeking Women in Aurora
There are many single men in this part of Illinois who are looking for women. The easiest way to find them is through online dating sites. Sign up with a popular dating platform with a large user base in the city, and you will have many options to choose from. Alternatively, you can look for them in cute places that are major attractions in the city. Some of the city's top attractions where you will find women include the Skate Centre, Philips Park Zoo, and Blackberry Farm. You can also check them at Fox Valley Mall and other shopping areas.
Men who love nightlife have greater chances of meeting single women in popular clubs in the city. The joints you should visit at night include Club Mamalu, Luxie Club, Phoenix Club, Frankie's Blue Room, Alibi Bar & Grill, and Black Door Pub. You can also try Paulie's Pub & Grille, Hooters, and Miller's Ale House.
There are a lot of options too for men and women who already have their spouses or partners when they want to go out for dates. From the fancy restaurants to the parks, there is something for every occasion and budget. We are going to tell you about some of the fun things for couples to do, just in case you were wondering where you can go for Aurora dating.
Unique Date Ideas in Aurora - Impress Your Lady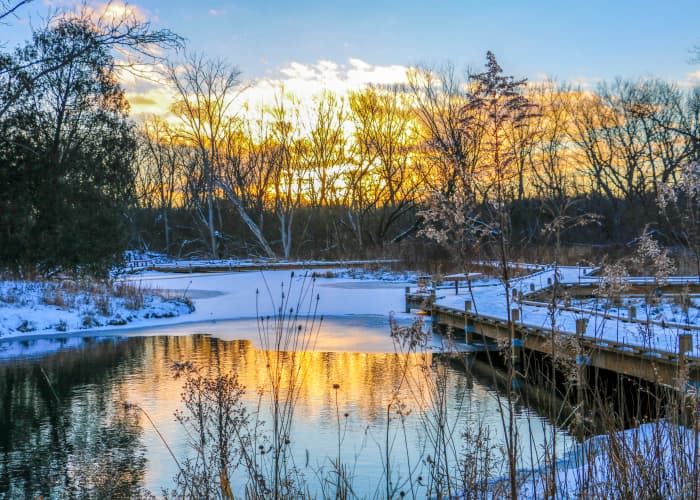 Couples looking for venues for fascinating meetups in the city are dreaming of something that is out of the ordinary and fun. Rather than the usual coffee date, you want something that you can remember for a long time. With the many things to do in a day, you have several options for a fun meetup.
SciTech Hands-on Museum
This is not a place just for nerds. The museum is a nice spot for a unique dating where you will learn about engineering, math, technology, and science. The museum is designed with the younger patrons in mind. You and your girlfriend have 150 activities to choose from. This is a good spot for couples who love to experiment.
Live Performance at Paramount Theatre
Take your girl to the Paramount Theatre for a live performance. The theatre hosts amazing shows in an intimate setting. Check out the upcoming shows and their schedule to book something both of you will enjoy. They also have a superb drink menu.
Splash Country Water Park
This is one of the best places to visit, especially for those who love the waters. The water park has several dedicated areas, such as the deluxe tube slide ride.
Aurora Regional Fire Museum
Learn about the history of the fire museum at this museum in the city. The museum features various exhibits that will give you and your girlfriend a feel of the old era. You can also buy souvenirs at their gift shop.
Choose the Best Romantic Things to Do in Aurora
A candlelit dinner is not the only romantic meetup idea. There are places outside a restaurant where you and your girlfriend can still have a fairy-tale date or night with amazing places in the city. Go through these recommendations of lovely date ideas and choose an option that will suit you and your girlfriend or wife.
Red Oak Nature Centre
It is the right choice for lovers of nature. You will enjoy the best of Illinois countryside along the east bank of Fox River. The center covers around 40 acres and is filled with lush foliage and local wildlife. You may also explore the area by hiking or riding.
Mastodon Lake and Trail
This is also one of the most exciting places in the city. A visit here is not complete if you don't participate in some of the activities in the area. There is a gazebo, playgrounds, basketball court, volleyball court, and sandpits.
Phillips Park
Spread across 325 acres of premium green spaces, Philips Park is a great place for relaxing with your second half. There are various attractions at the park, including the Sunken Garden and Maston Gallery. There is also a fishing lake that covers 28 acres. The best thing for an intimate dating with your girl is the walking trails across the park, as well as the Winter Recreation Area.
Make a Visit to the Best Date Restaurants and Bars in Aurora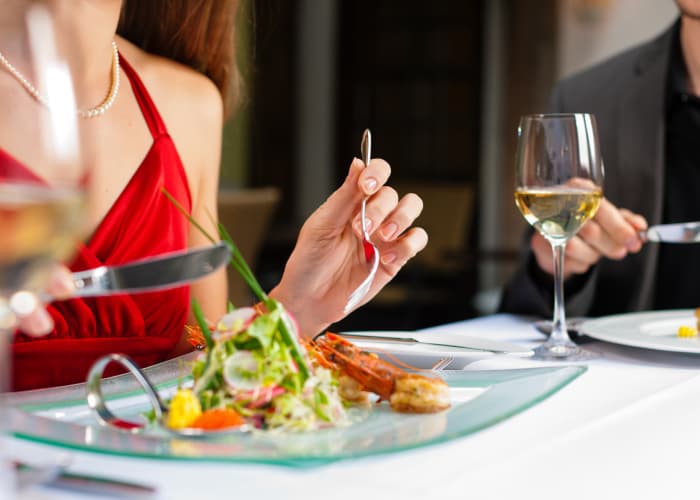 A couple of bars and restaurants in the city have set the bar high, making them good spots for romantic dinners. Check out these restaurants and bars in the city for fine dining and drinks. Some of them are restaurants and bars within the same establishment.
The Town Bar & Grill
It is one of the best spots for dating in this area because of its warm atmosphere and cool cocktails. It also has some of the tastiest wings in the city. You can take advantage of the several weekly specials, like the $5 Belvedere cocktails on Fridays.
O'Malley's Pub & Eatery
This is where you will get some of the best pub grub in the city. Enjoy burgers, wings, pizzas, and fried foods as you wash them down with your favorite beer. This is also an excellent spot to watch a game with multiple flat-screen TVs.
Calamity Jane's Bar and Restaurant
Enjoy delicious meals and drinks here, and be sure to get a unique experience as well. The pleasant service will make you come back. The combination of delicious food and drinks makes it one of the top choices for date night ideas.
Crabby Boil
Seeking a fantastic dinner somewhere with delicious seafood? Crabby Boil is exactly for you. They boil your favorite seafood with Cajun-inspired spices. Then they dress it with signature flavors of your choosing.
Try These First Date Ideas in Aurora for an Amazing Time
The right choice for the first meetup should get you and the girl set for good conversations. It, therefore, requires a place with the right environment. You will not have meaningful conversations in a loud club. Check our recommendations for some of the best first date spots.
Two Brothers Roundhouse
It is exactly for singles looking for a nice dining and drinking spot on their first meetup. They provide high-quality food, drinks, and entertainment. You can also choose to go on a Friday or Saturday when they hold their state-of-the-art distillery tours. You do not have to make reservations for these tours.
RiverEdge Park
A social setting is nice for the first date because it makes everyone feel at ease. RiverEdge Park is a place where concerts are held, but you don't have to go during these concerts. Or you can choose a weekend when a local band is playing. Get an exciting spot afterward for relaxation, bites, and conversations. A visit to this park is one of the best local day activities you can consider for the first meetup.
Fairbanks Steakhouse
Take the girl for fine dining at Fairbanks Steakhouse. It has a 1930s classic Hollywood setting but offers a contemporary dining experience. You will enjoy delicious seafood, fresh salads, prime beef, and delicious pasta. They also offer an award-winning selection of wine.
Meet Girls in Aurora Online and Enjoy This Time
The popularity of dating sites and apps means there is a demand for users. Everybody is finding it easier and more convenient to meet singles through online platforms. This is why using online platforms increases your chances of meeting girls faster, compared to traditional dating. But this doesn't mean that no anybody prefers meeting the traditional way.
A discussion of online dating vs. traditional dating must look at the pros and cons of each approach. People who prefer traditional dating may claim that they don't use dating sites because of the high number of fake profiles. But the benefits of online dating outweigh the disadvantages. For example, it is easier to meet people outside your social networks through online dating. It means people you would otherwise have never met.
Online dating services also make it possible for you to quickly meet single women in the city with similar faith, background, preferences, and core values. You can do this through the search filters and chatting with women on the platforms before you decide to meet. You will only meet women who fit your preferred profile or criteria. The traditional approach will take you longer, sometimes years, before you find someone who suits you.
Sign up with the popular dating sites in the city or state and start searching for single girls. Be specific about what you are looking for, and you will have better results.