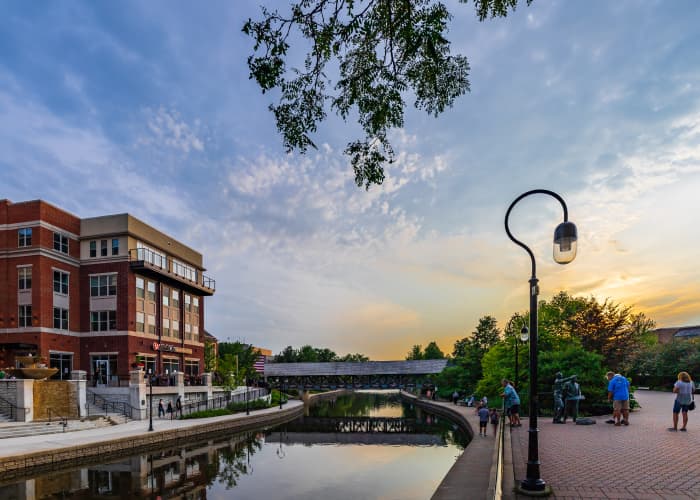 Check Out These Amazing Date Spots in Naperville
It Is the Dating Guide for Men Seeking Women in Naperville
The easiest way to meet singles in any city is online dating sites, and this part of Illinois is no exception. There are many dating sites, and you can choose one depending on your budget, age, and location. But if you prefer going to hangout places to meet singles in the city, there are plenty of options.
The better way to start if you are hunting during the day is the malls and market places. Ladies love cute places too, so randomly go to these beautiful places, and you are sure to find women who have gone out there. It could be a park or a garden, or the finest restaurants or bars in town.
There are a couple of bars and nightclubs you can try if you prefer sampling the nightlife as you look for girls. You should try out popular bars such as SixtyFour-Wine Bar & Kitchen, Quigley's Irish Pub, Northcott Liquorette, Cajun Boil & Bar, Lazy Dog Restaurant, Two Pints Lounge, and Rosie O Reillys. Some of the nightclubs you should check out for girls in the city include The Mansion Nightclub, Frankie's Blue Room, and Miss Kittys Saloon.
Couples who are dating and looking for places where they can spend time together have many options. From romantic dates to out of the box unique meetups, we tell you about the venues that fit exactly what you want. Read on to find out the fun things for couples to do for Naperville dating.
Plan Your Day with Unique Date Ideas in Naperville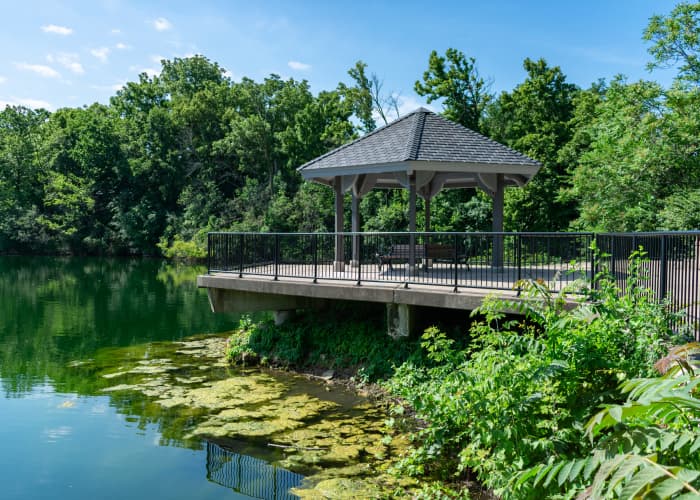 Are you bored with the normal type of meetups and looking for something unique to do together with your girl? Try out these places and activities for a fun meetup in the city.
The Morton Arboretum
If you have never been to an outdoor museum, you should try The Morton Arboretum. The museum also hosts a library and a tree research program. There are more than 4,000 plant species spread across the expansive 1,700 acres of the arboretum. For fun activities with your girl there, you can try cycling trails, driving trails, and hiking. Therefore, visiting this arboretum is one of the most fun things to do here during a day.
Centennial Beach
It is a public aquatic park — not a real beach. However, the experience you will get from this spot is the same as that one from a beach. There is enough water-themed type of fun for you and your girl to enjoy.
Benedetti-Wehrli Stadium
Bored at home and don't feel like going to a restaurant or coffee house like you usually do? Why not catch a game with your girlfriend at Benedetti-Wehrli Stadium. The stadium is mostly used for soccer and football.
Solemn Oath Brewery
One of the interesting places to see is the Solemn Oath Brewery. Take your girl to this brewery and watch beer being brewed.
Dreaming of the Best Romantic Things to Do in Naperville?
There are lots of options for romance here in Illinois. You will never get bored if these places are on your list of must-visit places in the city.
Naperville Riverwalk
The Riverwalk has been called the crown jewel of the city for good reasons. It definitely sets up the best lovely scene for dating with two miles of brick paths and beautiful fountains. The sculptures, memorials, and bridges make it a nice spot to relax as you gaze on these wonderful creations. Some of the famous sites you will come across as you take a walk are the Dandelion Fountain, Paddleboat Quarry, and the clock tower in Fredenhagen Park.
Cantigny Park
This beautiful park is one of the most interesting places you can take your girlfriend for a date. The 500-acre park hosts lots of activities to help you and your spouse bond.
Blackwell Forest Preserve
This is another great spot for everybody who loves nature. It is a popular forest preserve that stretches for about 1,266 acres. You and your girlfriend or wife can go there for camping, fishing for catfish, or a picnic in any designated area.
Le Chocolat de Bouchard
It is where you should take your girl for the ultimate wine, dessert, and chocolate experience in the city. Its combination makes it one of the best options among the many romantic date ideas.
The Most Romantic Restaurants and Bars in Naperville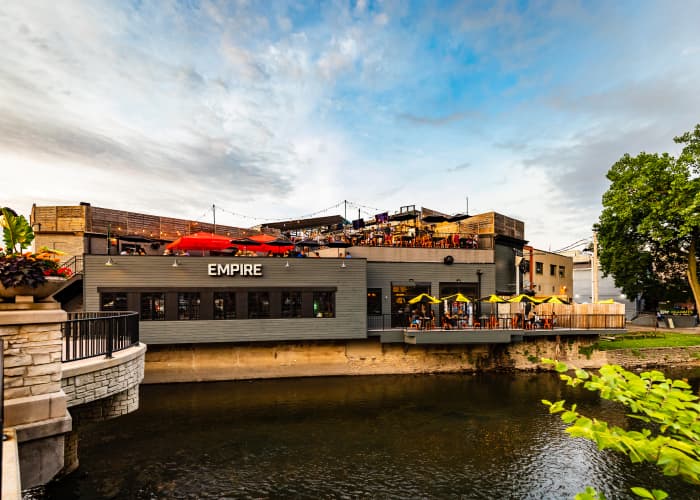 Whether you are already dating or single and looking for beautiful restaurants and bars in the city, you have several options to sample.
La Sorella di Francesca
The sound of the name gives it all. This lovely Italian restaurant serves delicious Italian dishes in a beautiful ambiance that makes it one of the city's most exciting spots. It specializes in Northern Italian cuisine — Think of Lazio, Rome, Umbria, and Tuscany.
Indian Harvest
Take your girl to Indian Harvest if you want to sample some Indian cuisine. Indian food is rare in the United States, and this will be the right plan for couples who are foodies. It serves all the favorites like chicken tikka masala.
Cooper's Hawk
Looking for night ideas for dating in this area? Cooper's Hawk will not disappoint. This wine bar is the go-to place if you and your girl love wine; Cooper's Hawk is an excellent choice to sample some dishes as well.
Empire Burgers and Brews
It is one of the best date spots because of the variety of alcohol offered — whiskeys, wines, and beer. Take your girl there and enjoy great conversations over your drinks.
Catch 35
This is a high-end restaurant that you should take your girl if you are looking for something to impress. It is famous for its delicious premium steak and skillfully prepared seafood.
These First Date Ideas in Naperville Will Amaze You
Are you looking for something easy for your first meetup in the city? Look no further. Our recommendations are the perfect spots for two persons to meet for the first time.
Knoch Knolls Nature Center
You definitely want a place that is quiet enough to allow for meaningful conversations. Therefore, the local activities like visiting Knoch Knolls Nature Center are a perfect plan for the first meetup. You will also learn quite a bit during your visit, like about the earliest settlers of the land, local wildlife, and the river's formation.
Bright Side Theatre
Watching a performance together will definitely ease the first meetup's tension, and the best choice, if you are here in Illinois, is Bright Side Theatre. Check their schedule in advance to know what they will be showing.
Wentz Concert Hall
Another option for watching a performance to make your first date more comfortable is Wentz Concert Hall. However, you should only take your date there to discover that she is into musical performances - jazz, classical, and contemporary.
Millennium Wall
This wall gives thanks to those who contributed to the celebration of 2000, which is a city festival.
Naperville Century Walk
If you want to add some fascinating vibe to your first date, you should consider the Century Walk. You can plan a route in advance which you will take with your girl. You will have ample time and the right environment for conversations, making it one of the best first date spots.
Stay at Home and Meet Girls in Naperville Online
There has been a major shift from traditional to online dating, specifically on how people meet. While you can still meet people in real life, online dating sites continue to offer everyone greater convenience when searching for their soulmates. It becomes less hectic using these dating services as well as social media sites when searching for other singles to date.
However, comparing online dating vs. traditional dating should be done based on personal principles, convictions, religion, and culture. For example, some cultures still arrange marriages, and online dating is not a choice. Some people also have the wrong notion that these dating platforms are full of jokers. The truth is that many couples have met and married through these websites.
You should always go for what you think will work for you. However, if you lack time to meet singles the traditional way, you should not have second thoughts about using dating websites to meet someone. You should know what you want and the type of person you are looking for, or you will be confused by the thousands of beautiful singles online seeking single men for dating.
Although you will meet online, you will have to do a couple of things the traditional way. For example, you will not go for a virtual meetup because you want to confirm what you saw online, a face-to-face meetup is a must.