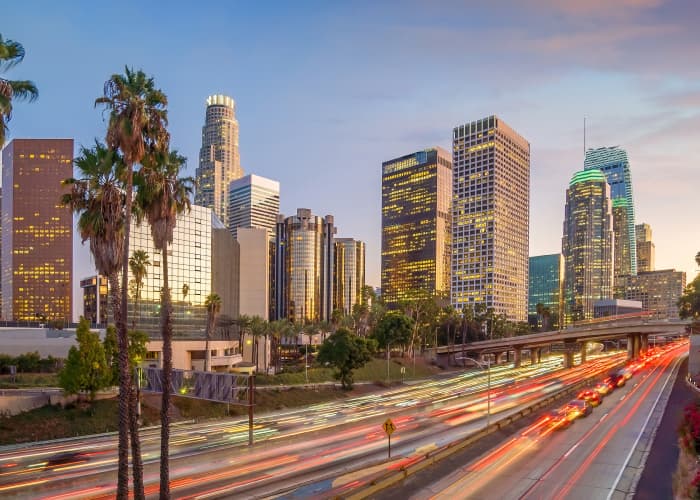 Fulfilling Date Spots and Date Ideas in Los Angeles, California
Dating Guide on the Best Places to Meet Women in Los Angeles
Trying new things, going to cute places, and having new experiences is just a great way to meet women nearby. You wouldn't run out of fun things for couples to do in the city once you hookup and connect well with your special one. With unique neighborhoods from the west side of the city to Silver Lake, there are many creative theaters, plenty of bars, and restaurants where you can spend the time while your dating.
Get outside, head to the beach for sunbathing, swimming, and picnicking. You can even take a stroll to the beach in winter. The spot offers a great opportunity to mingle with other men and women.
Find a group and take a hike as you follow the easy trail at Runyon Canyon. You can even head up to Malibu for a day hike at Parker Mesa or Escondido Falls.
Join the hot women and men renting bikes at Venice or Manhattan Beach. Cruise up and down the coast as you connect with more people and bond with those who seem to be of your interest.
Get to know someone better over a round of drinks at The Hudson. It's surrounded by other fun spots in case you want to extend the night together.
Unique Date Ideas in Los Angeles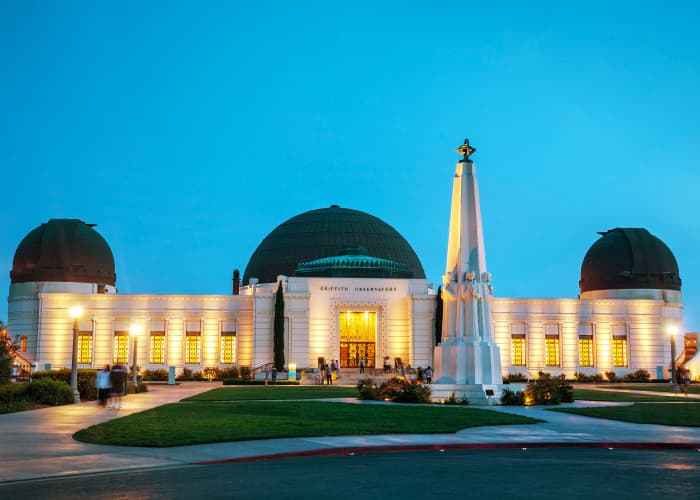 There are many interesting places to see in one day. Don't get a bit overdone a few spots or ideas while there are thousands and thousands of more thrilling ones to explore. Up your dating game with outdoor movie screenings, brewery tours, stunning rooftops views to food markets. Here are some of the exciting things to do in a day.
First Fridays in Venice – You can't just miss this rare event. It may be a packed scene, but it'll prove worth your time together. Plan for the first Friday of every month and drive to Abbot Kinney Boulevard to enjoy street food as you stroll through the unique shops.
Have dinner together – This classic idea will never get old. The secret is trying new places and venturing to new spots like the Wellesbourne, The Little Door, Firefly, Perch, and Redbird.
Visit a brewery downtown – It's a hub for hip breweries that offer refreshing beer and also host local vendors. Angel City Brewery and Boomtown Brewery stand out.
Go and watch a movie at Hollywood Forever Cemetery – This place is perfect for an ideal date at night in L.A. Pack snacks and drinks for two for a relaxing time under the stars.
Romantic Things to Do in Los Angeles
Wowing your significant other with great romantic activities in Los Angeles would go a long way in cementing tight your relationship. Avoid the humiliation of running out of lovely things to do at night. We've prepared a list of the most romantic places to visit and enjoy light moments with your partner.
Take a lovely stroll along the Venice Canals. There are many breathtaking arching pedestrian bridges, bunches of ducklings, charming beach houses, and occasional paddle boarding bulldog.
Enjoy a rooftop screening of L.A. city view at Melrose Rooftop Theater or Rooftop Cinema Club.
Have you ever caught a street food cinema? Find one of your favorite flicks and pack a bottle of wine to share.
If you love dancing, venture to The Warehouse in Marina del Rey for salsa moments. It offers great thrills aside from the usual bar scenes.
It's hard to miss a concert happening somewhere in the city. From live music in nearby bars to major venues that attract popular artists, there is a place to enjoy outdoor seating. Try the Greek or the Rose Bowl.
Visit Lucky Strike and experience bowling like you never had in middle school. The music, mood lighting, hand-crafted cocktails, and delicious food create a fantastic ambiance.
Go hand in hand while exploring the new art at one of the local museums. Spend time walking through the charming art space learning about new secrets together.
The Best Date Restaurants and Bars in Los Angeles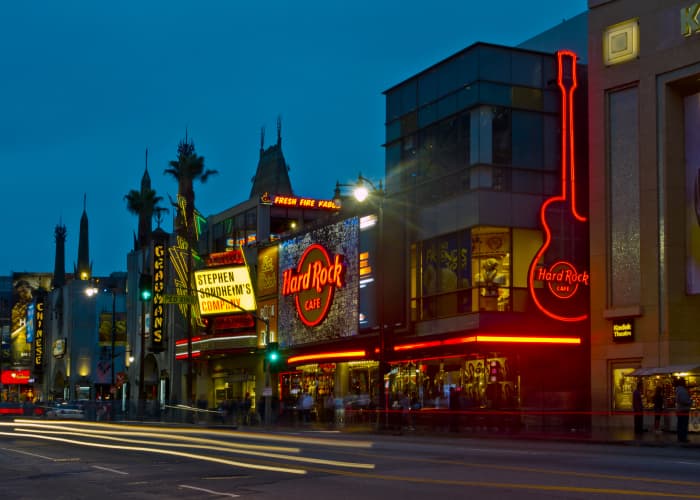 Having a light dinner and catching up with engaging conversations while at local bars or restaurants will never be easily outdated. These venues still prove the best spots for dating. Some of them even form great romantic spots for thrilling night dating.
The enchanted forest of light at Descanso Gardens is wonderful for a date or just hang out with friends. Head there together and share a great time as you walk around the garden.
The mysterious atmosphere is very cool at Black Rabbit Rose. Their magic show is incredibly well done and entertaining with lots of jokes, great drinks, and delicious food. With their thematic touches, it's a great spot to be with your couple.
It's so much fun at the Verdugo bar on Paint and Sip Studio LA. The sense of humor as you go through the process would form great memories for two love birds.
Are you a fan of the Street Food Cinema? The food trucks and the joy of trying to get all the flavors will leave each of you bursting in fun.
Melrose Rooftop Theatre is such a great venue that offers a great positive experience. The ambiance is great, and the movies are excellent, that you would want to be going back for more.
Plan a date at Rooftop Cinema Club, DTLA, and it would definitely go great. The surrounding view and the venue's vibes are special.
The First Date Ideas in Los Angeles
This city is packed with endless, the best, and unique spots for the first dating to inspire your new relationship. If you're looking for a creative dating and interesting activities, we have you covered. We bring you a wealth of historic architecture to cutting-edge galleries to explore.
Visit the Griffith Observatory – This place offers stunning views of the entire city, both day and night. Apart from the observation deck, it also hosts excellent scientific exhibitions. Even the stars and planets are viewable with the aid of telescopes placed around the building.
Go boating at the Echo Park Lake – You could spend your time enjoying one of the best parks in Los Angeles. Rent one of the paddle boats and enjoy the thrilling moment together or just have a quiet picnic in the grass.
Why not hop through some of the DTLA's coolest hotels? Taking your first date to some of the noisy bars in town may not turn out great. Finding one of the coolest hotels or restaurants around is a solid choice. Some of the spots that stand out are the newly restored stunner Hotel Figueroa, Nomad Hotel, and Rudolph's Bar & Tea.
Go and spend an afternoon at the Huntington Library – It's just one of the most beautiful attractions in this area. The exquisitely landscaped Japanese garden is fulfilling to visit together. The leisurely space also harbors the Rose Garden Tea Room, where you can treat your second half to a meal afterward.
Vineland Drive-In Theatre – Travel back in time with your girlfriend or boyfriend by catching a drive-in movie at this great spot. The place is just cozy and perfect for two lovebirds.
Meeting Girls in Los Angeles Online
There have been several discussions revolving around online dating vs traditional dating. The truth is that even if traditional dating had its own greats, the internet has seen exponential growth of online dating too. Over time, it has proved to be easier and quite enjoyable than the traditional way. With online dating, every user can choose whom they want to interact with and when to take the online hookup for offline encounters. It's much more unlike traditional encounters where you're mostly introduced to your new catch by close relatives or friends. There have been some instances when two people are forced to meet up and grove along even when they don't seem to be each other's potential better halves. Avoid this dangerous pressure by signing up on the lively Los Angeles dating site and get to meet singles who want what you want. This digital era tends to see almost everything getting transacted online.