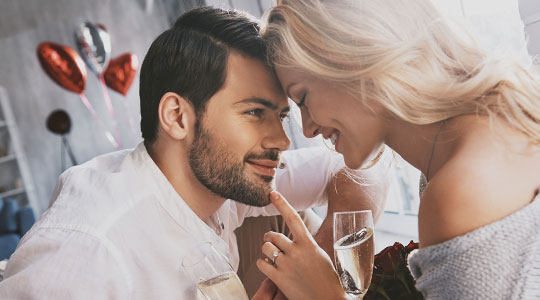 Valentine's Day is Special Day but Why One Day?
Valentine's Day is a unique day in the calendar that gives everyone the chance to show their loved ones or someone they are attracted to what they think of them. Whether you display your affection in an obvious way or you keep things secretive with a bunch of flowers with no name, you can make Valentine's Day whatever you want it to be. However, you should always aim to make it special because it is a day in the year where you have to make time for your loved ones. So, leave work early, make them breakfast in bed and show them some affection. It is a time that gives you the opportunity to show them how you feel and how you value them and their love.
Where Valentine's Day Started - The History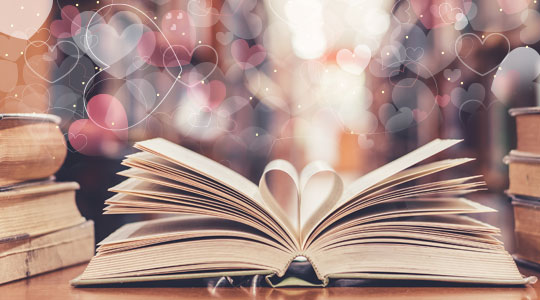 Valentine's Day takes place on the 14th of February and it is a day that is packed with excitement and passion. However, it is a day that is steeped in history and it began with more than just giving cards and gifts to your loved ones.
This day of love has origins that date back to the Roman festival of Lupercalia. The celebration focused on the arrival of spring and this included fertility rites and so, it meant that men and women were paired up with each other in a lottery-style event. As a result, it soon became known as the day of romance from the 14th century.
The history of the name is still one that is shrouded in as much mystery as the day itself. Some believe that the name came from a priest who was martyred in 270ce by the emperor Claudius II Gothicus. After befriending his jailer's daughter and signing the letter with "From your Valentine" and this is where the name is believed to have come from. However, there are many other stories that suggest otherwise but one of the more believable ones is the one that again, is based around secrecy.
This legend focuses on another priest known as Valentine who served during the third century in Rome. At this point, Emperor Claudius II thought that men who were not married made better soldiers than those who had wives and families. As a result, he outlawed marriage for young men. However, Valentine chose to do his own thing and believed that this decree was unfair and so, he defied the wishes of Claudius and performed marriages in secret. He was soon found out and was put to death.
Valentine's Day in the Modern Era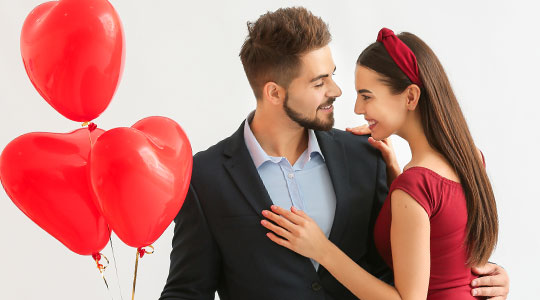 Valentine's Day is a day that is celebrated in the United States, Canada, Mexico, the UK, France and Australia. In the UK, Valentine's Day was first celebrated in the 17th century and it wasn't until the 18th century when lovers and friends began to exchange small tokens of affection and handwritten messages. This soon turned into cards in the 19th century and this has brought us to where we are today because cards are one of the staples of Valentine's Day. The cards provided people with a simple way to show their affection and provided a simple solution instead of having to write handwritten letters.
The day has now become a massive celebration for couples. It is a day that is marked in the calendar as a day where couples make time for each other. However, there are many people who believe that showing your affection for your loved one should not be kept for one day in the year!
Traditional Presents and Gifts for Valentine's Day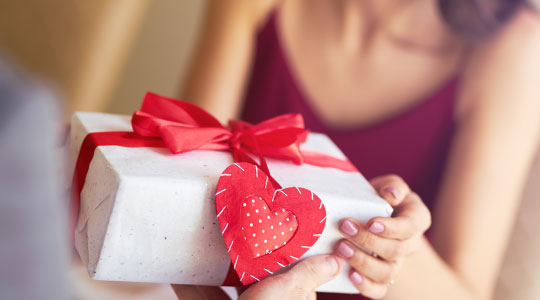 Valentine's Day is known as a day where we show our love for the special people in our lives. Therefore, many of the modern gifts that we see today are based on love and romance. As a result, the most common gifts are red roses or a box of chocolates although the day has evolved into something much more lavish.
It seems as though the traditional gifts are no longer enough to satisfy the needs of either the giver or the receiver. Therefore, it is now about pushing boundaries and doing something different each year.
Why Have the Gifts Changed?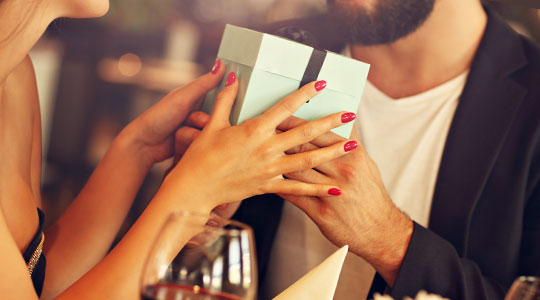 As we know, Valentine's Day gifts began with handwritten notes but the commercial world that we live in has caused all of that to change. It moved from hand-written notes to cards and the cards are still clearly apparent in the modern-day.
Cards form the basis of a traditional gift and in keeping with the secrecy of the day, it was common for people to send a card without putting their name on it. This would inform the recipient that there is someone out there who admires them and it is down to them to find out who. It heightened the excitement and added a real excitement to the day but now, Valentine's Day has been adopted by couples and so, the element of secrecy has been removed somewhat. However, that does not mean that it cannot be filled with surprises because surprising each other is one way of increasing the love and excitement that comes with Valentine's Day.
People now have more money to spend than they used to and what's more, retailers and restaurants offer amazing opportunities to purchase better gifts or enjoy a romantic meal together. All of this sounds so much more impressive than a card and a box of chocolates! So, what gifts are people now purchasing for Valentine's Day?
Spa Day Packages - Is there anything more romantic than escaping it all and heading off to a countryside sanctuary as a couple. The privacy and the seclusion provide the perfect opportunity to leave it all behind and indulge in complete relaxation. You can indulge in massages, time alone and the chance to even enjoy an evening meal as part of the package. These are a great way of showing that person that you love that they deserve something more than just a card and chocolates.
A Meal in a Top Restaurant - Many restaurants now focus on offering customers a specialised Valentine's Day menu. Once again, this is a great way of forgetting about everything for a while and spending some quality time in the company of one another. You get to taste great food, sample some gorgeous wine and share this special experience the one you love. Whether you pick a quaint, local restaurant or a lavish, Michelin-star restaurant, as long as you are with the one you love then that will certainly make everything ok.
Jewellery - Every woman loves jewellery and there is nothing more appealing than a drop-dead gorgeous ring or necklace. Jewellery has a sentimental value to it and so, as a way of showing your appreciation for someone, it is the ideal way for them to remember you and think of you each time they wear it. You can pay a lot of money for an exclusive piece of jewellery or you can keep it simple, whatever you plan to purchase, there is no doubt that a piece of jewellery is always a winner.
Tickets to a Music Concert - Sometimes, some of the best memories are more about immersing yourself in the moment and enjoying the time you spend together. It is not always about gazing into the eyes of each other from across a table. Music has a way of bringing people together and so when you both love the same band or artist, there is no better way to make the most of being in each others company. The music, the atmosphere and that chance to do something different will give you both an experience that you will never forget.
Tickets to a Sports Event - Whether it is a live football match or some other obscure sport, getting tickets to a sporting event is another top gift that will really appeal to those who love sport. In many cases, a box of chocolates or a meaningless gift will not really hit the right spot but a gift that is tailored to the individual will always let them know that you know exactly what they want.
A Weekend Away - There comes a time where couples want nothing more than to escape it all. They want to forget about replying to emails, dealing with problems at home and getting to work. They just want to chill out, take things easy and enjoy spending time with the one they love. A weekend break can take many forms and so, you can jet off to one of the many cities across Europe or you can book a quiet break in a countryside retreat. What is important is that you are spending time with each other, the venue just takes a backseat in reality.
Fun Gifts - This covers a range of gifts that are more aimed at giving something novel as opposed to being meaningful. Sometimes, all it takes is to make someone smile for them to realise that you have heaps of affection for them. So this is where gifts of personalised chocolate bars or a personalised bottle of champagne can really hit a nerve. There are gifts where you can name a star or even create a personalised heart cushion with a loving message.
So, Valentine's Day gifts take many different forms and it all comes down to what you want to spend and the impact you want to have. More importantly, it is also down to knowing what they want because you want to make sure that you get it right.
What Should You Do On Valentine's Day?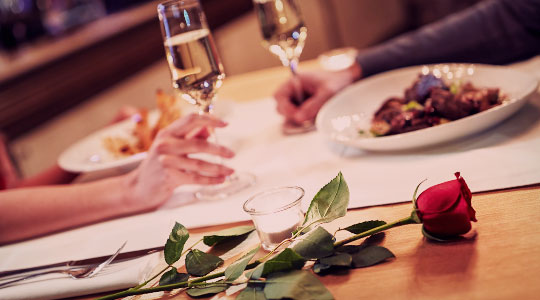 While Valentine's day has been spun into a huge commercial, money-making day, there is still a lot of things you can do that don't have to cost a single thing. The aim is to make the day as memorable as possible and that begins by planning the day and how you aim to make it special for them.
Planning the day in advance will enable you to ensure that it goes as smooth as possible. Whether you want to make it special for that woman in your life or that man, ensuring that they get that special feeling is vital.
Therefore, you might want to think about how your day begins, what you can do in the middle and how you can round it off by showing them that they mean the world to you.
How Should the Day Start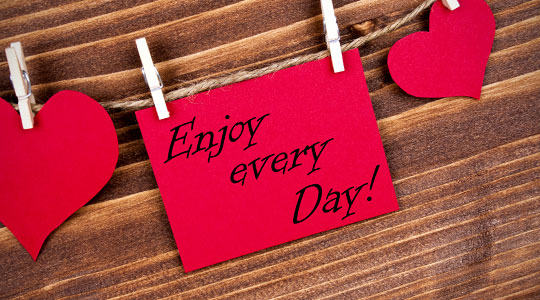 The day should begin with a surprise, after all, this is a day that is shrouded in secrecy by tradition and it can help to stick with that. So, you can surprise your loved one with breakfast in bed and a small gift. If you are someone who has to leave for work early then you can leave romantic notes that are dotted throughout the house. You can tell them how much you love them or you can even lead them to the first gift of the day. Starting the day off in the right way is the best way to get both of you in the Valentine's Day Spirit.
It All Depends on the Day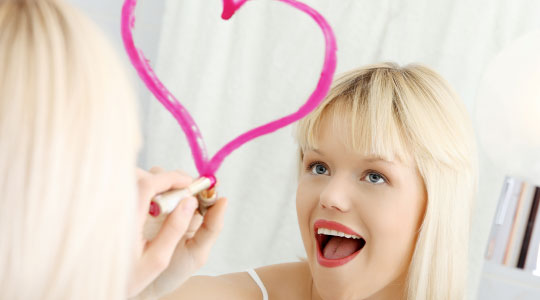 If Valentine's Day falls on a weekday, then there is every chance that you are both going to have to head off to the office which can take the sting out of the excitement but it doesn't have to be that way.
So, if you have to head out to work then you can still keep the excitement bubbling. Sending them text messages telling them that you are thinking of them and cannot wait to see them will leave them guessing. The intrigue will heighten their excitement. What's more, you could even go one step further and have flowers sent to their workplace. If you are fortunate enough to work close together then you could always surprise them with lunch together. Whether that is a picnic in the park or a quick bite to eat at a local restaurant. It is a gesture that will really resonate with your partner.
However, if Valentine's day falls on the weekend, then you have the potential to make the day whatever you want it to be. Wake them up with breakfast in bed and then follow this up with a massage or time together in bed where you don't feel as though you have to do anything other than be together.
You can run her a bath, add in some of her favourite bubbles and light some candles. Let her soak up the passion and love, giving her the chance to enjoy the moment. You can then head out for a leisurely stroll on the beach or through the woods, walking hand in hand is all you need. You can stop somewhere for a spot of lunch or a drink together before heading home where you can relax and watch an afternoon film. Then, as the evening arrives, you can either cook up a romantic meal at home, leaving your partner to take things easy or you can surprise them by taking them out to their favourite restaurant.
The way to make this a special day is to think about the small things. It is not always about being big and brash or throwing money at things. It is more about spending quality time together and a walk in the woods or running a hot bath doesn't cost a thing but it does show them that you care and that is what really matters when it comes to Valentine's Day.
Being Romantic is Not About One Day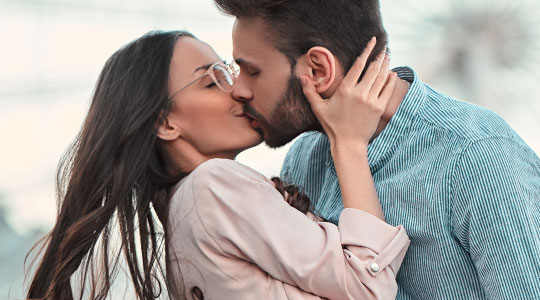 Of course, Valentine's Day is a great reason to spend more time showing that special someone in your life just how much they mean to you. We all lead busy lives and sometimes, we forget to make time for one another and time can pass us by in the blink of an eye. As a result, Valentine's Day forces us to stop and think about how we can share our passion and love with the one that we love.
Despite this, why should we save all of this up for one day in the year? Passion is not something that we should keep for one day in the year, especially not a day where the expectations are higher. This puts more pressure on you to show your love and do that something special.
When we love someone, we love them every day of the year but too often, we forget the importance of showing them just how much we feel for them. You can do something special at any time because it costs nothing to bring them breakfast in bed or take them on a romantic walk and it certainly doesn't cost anything to spend time alone.
It is important to pay attention to your special one because they deserve. What's more, they should also pay attention to you because it is a two-way thing. Whether it is a kiss in the morning before you leave for work or a cuddle on the sofa in the evening after dinner. We can all do more when it comes to showing someone that we care. It doesn't have to take cards or gifts to prove this because money is just a by-product of romance. What really matters are your feelings and desires. Making someone feel special through a touching gesture or being close to them is all we really need as human beings. We are people who love interaction while our feelings and emotions make us who we are. We cannot avoid this through gifts and other presents.
Love is More Than Valentine's Day - The Conclusion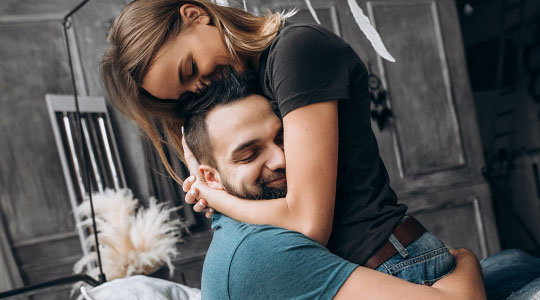 Love is something that is always there in a couple and that should never go away. However, when you stop paying attention to each other, there is a risk that a relationship can fizzle out and become one that is nothing more than two people being together for the sake of it.
If you love someone, you should take great pleasure in giving them what they want. The interaction between two people is special and what's more, when it comes to making someone happy, it can bring out the best in both of you.
A successful relationship is one that has to be worked on every single day. We should not take it for granted that once you have found someone, that is how it will stay forever. Love is ever-changing and we all have needs. We have a need to be intimate and we have a need to feel wanted and we all have the ability to make that happen.
Falling into the trap of taking it all for granted and saving it all up for Valentine's Day is probably not the best plan of action. Of course, you can make that special person feel amazing for 24-hours. However, if you don't put in any effort during the rest of the year then there is a risk that it could leave them feeling deflated and wondering why neither of you works harder at it.
So, Valentine's Day goes back thousands of years. It is steeped in history and now we see it as that one day in the year where we light the spark in our relationship. Despite this, once the day is done, there is no need to blow out that flame because it is up to us to keep it burning. A relationship that is spontaneous and loving at the same time is one that will keep on getting stronger. There is no gift in the world that can replace the real feeling of love and emotion regardless of what we believe. Perhaps now is the time that we all appreciate Valentine's Day for what it is but also remember that love is something that we carry with us for the other 364 days in the year. What this means is that we should always take care of our loved ones and show them we care with every opportunity that comes our way.