When the topic comes up, most people wonder how to make a long-distance relationship work. It can be difficult to get someone to maintain a relationship with you when you're far apart. However, when you spend some time shoring up your relationship, it can survive anything. We're going to take a look at some of the ways that you can ensure your relationship won't grow cold by virtue of you being in different spots. Here are the ways that you can make a long-distance relationship thrive.
The first thing that you have to keep in mind is that technology is your friend. Too many people think that the technology that is being used today is not there to help them. However, technology is the best way to keep in touch with people when you are in a long-distance relationship. The first thing that technology can do is help you close the gap between you and your partner in meaningful ways. For example, using a dating site as a platform or using regular online dating methods, a person can communicate with a person across a vast distance.
One of the ways that people use dating sites is to help bridge the gap using online video communications. People tend to find partners using this method, and they can talk to each other and get very involved in a relationship. It's almost as though the two of you are in the same space with each other. When you combine the videos, pictures, and texts that you share with a person, it's more than enough for you to have a great dating outcome. Not only will that make your long-distance relationship a lot more bearable, but it will help you communicate in a safe location instead of trying to schedule dates on your own. With the full benefits of a dating website behind you, a great romantic experience will happen! So, when looking at how to date long-distance, the first thing you should consider is the platform that you'll use and then go from there!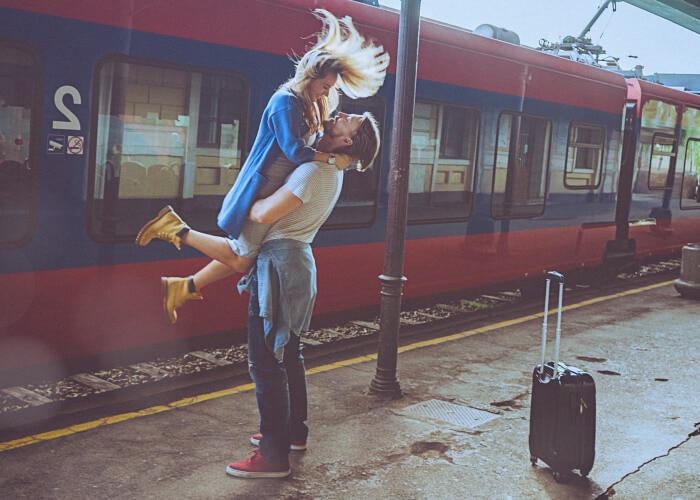 When it comes to successful love and relationships, people have to remember that the best thing that you can do is make plans to be with one another in the future. While it may seem obvious that you are trying to tide over until the two of you can be together, plans with each other remind your partner that they are on your mind. One of the biggest long-distance relationship problems that people face is the inability to have a "real" interaction with their partner. However, when you consider the fact that you can make plans with one another, you have an easy way to assure your partner that you consider the relationship to be serious.
A lot of people wonder how to date long-distance. There is no real secret to it. You have to openly and honestly communicate with your partner, so they feel like the relationship is real enough for them. By making travel plans, working on a trip to take them with you, or by considering asking them to be a part of a long-term outcome, like engagement, you can manage to get your partner interested in the kind of romantic outcomes that you have in mind.
The future is something that many couples fear. You never know what is going to happen. However, if you include your partner in your plans and make plans together, it will reassure them that you are on a good level and are seeking a way to stay together beyond the short-term. That is more than enough to get your partner interested in the outcomes that lead to strong relationships. That being said, there are some other elements of the relationship that you must consider, too.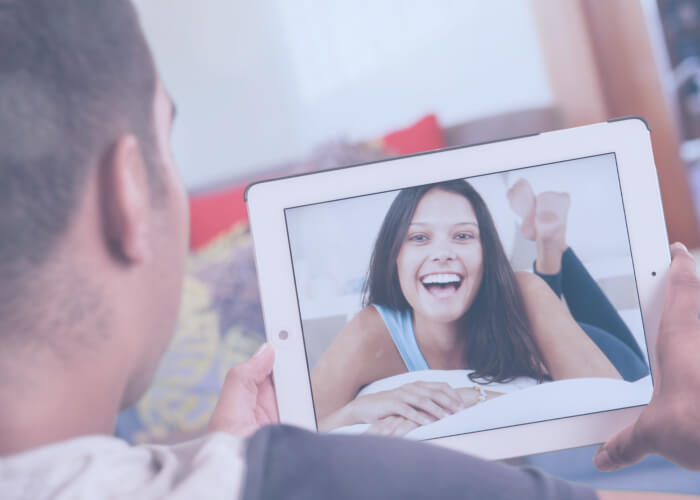 The two other aspects that you have to consider about a long-distance relationship is that it's necessary to work hard and be honest. If your partner senses that you are not completely invested in a long-distance relationship, it may not last. By studying the tips for long-distance relationships, it's very clear that you must be open and honest about your goals for the future. That means you must decide whether or not you're going to consider the relationship you have with your partner as a worthwhile investment of your time and energy.
Some people can't get involved with the psychology of relationships and love. If that sounds like you, then it might be best to let your partner go. It's bad if you string someone along and let them think that you have good intentions for the relationship when you can't make it work.
The people that decide to make a long-distance relationship work have to be willing to put in the work to make it feasible. In other words, you have to be willing to set up times for the two of you to date, and you have to set guidelines for your relationship such as when you plan to meet your partner. These are some of the non-negotiables that you must consider when you're trying to start a long-term, long-distance relationship that will be fair to your partner.
If you cannot abide by those rules, then you have to come clean with your date and decide if you want to break things off and resume them at a more fortunate time.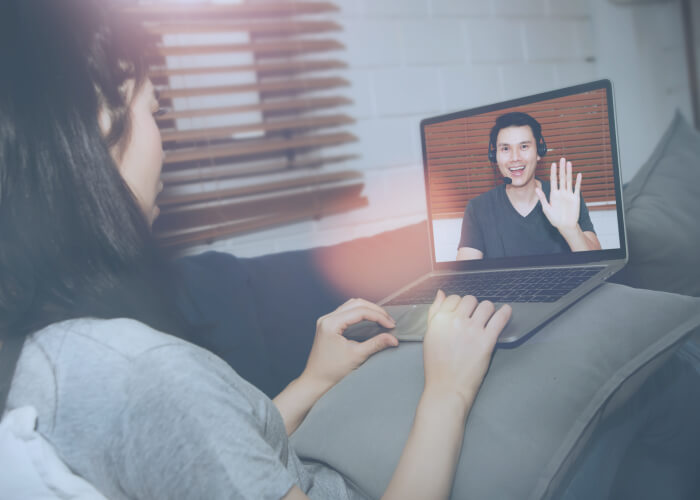 Be open and honest, all the time
The basic concept of the psychology of relationships and love suggests that it's a good idea for you to be open and honest all the time concerning your relationship. That's the only way that you can make the relationship work. A lot of people will bottle up their feelings and only let them out after they have reached the boiling point. If you do that, then you are going to have a very rough relationship as you will suffer and the explode all your feelings at once. A better idea is to give you partner regular updates on the state of your union, so to speak. If you're feeling as though you are being negatively affected by the relationship, then it's a good idea for the two of you to get together and work on the problem. It's harder than it sounds. However, this is the best advice for online relationships in the present day.
Create a common goal to work forward
Another thing that you can do to create a positive relationship is to work toward a common goal with your partner. Some people want to work hard so that they can spend more time together. If that means that you both have to take time off of work to make it happen, then you should start saving up your vacation days to see your partner. A lot of the time, when you're working toward a common goal, you're going to sacrifice something that you don't want to give up. However, it is very much so worth the effort that you put into the project to make it happen. Even if the two of you fight, then remember that it is you and your partner against the problem instead of you against your partner.
During video-calls, be positive, and if you feel excited to see your significant other, don't hide it
Some people have a problem with video calls. They don't want their partner to see the overwhelming joy that they have to be talking with their significant other. Forget about being demure. If you want your partner to know that you love them, then you will be effusive and generous with your love for them. Online relationships can be very trying, but that does not mean you have to hold back your feelings when you're in online relationships. The only thing that you have to keep in mind is your feelings. Your partner will understand if you are overjoyed at seeing them again.
Find a way to visit your loved one
A lot of people think that a long-distance relationship must stay that way for a long time. However, many couples have taken the time and effort to meet each other and put their longing at an end. It's very difficult to manage your work schedule to meet a person and it's even harder if a long-distance is between your partner and you. Yet, if you really care about them, then you can make it work. Find a way to meet your loved one at their place or bring them back to yours. Make a way to make them feel comfortable in your hometown and you'll each have the potential to meet up, see how you feel about each other in person, and redefine your relationship for the better!
Bring joy to each other: send small (or big) gifts
One thing that people forget about online dating is that you can still buy one another gifts. That way, the two of you can share some tokens of affection with each other that will bring about fond memories. When thinking about the various long-distance relationship gifts that you're going to give someone, you need to know about what they like. When you get the perfect gift for them, it will be something that they'll like, an item that shows you know them, and something that can endear you to them. While this product will vary between each individual, it shouldn't be too hard to shop for your romantic partner after you know them for a relatively short time.
Don't be afraid to get naughty sometimes. (If you feel lonely and needy, call your lover, tell them about how much you miss them. You can also try phone sex; it's a common practice for long-distance relationships)
Too many people forget that one of the things to do in a long-distance relationship is to satisfy one another's urges physically. While a lot of people forget about the fact that their partner wants to be with them even if they're far away, you can let them know your feelings after some time. It might be awkward the first few times, but you will get over it as each of you determines what works best for you. For a lack of a better term, this is phone sex. It can be stimulating and satisfying to both partners, and it will show you the level of overall compatibility that you have with someone before you commit to a long-term relationship.
Send lovely texts: make them feel loved and cared for even from a distance
While you might get stuck on sending each other naughty texts for a while, it is important to also reinforce your relationship by sending one another some loving and caring texts. Ask one another how their day is going and ask them how they are feeling about your long-term relationship outcomes. Learning how to survive a long-term relationship is about helping to remind your partner that you are a real person, that you care about their feelings, and that you want their love and support to help you through these times. You can establish a morning and nightly ritual of texting, sending pictures, or using video to wish each other well throughout the day.
Long-distance relationship technology has improved significantly in the last decade. Now, people can have a relationship that spans the globe but doesn't make them feel lonely like in years past. By learning the different long-distance relationship tips that we have put in this article, people will get a better idea of how they can work to create a bountiful, loving, and long-lasting relationship with their romantic partner. All you have to do is take the first step to find someone and then establish your own unique methods of keeping in contact. Don't let distance stop you from being with someone truly special!