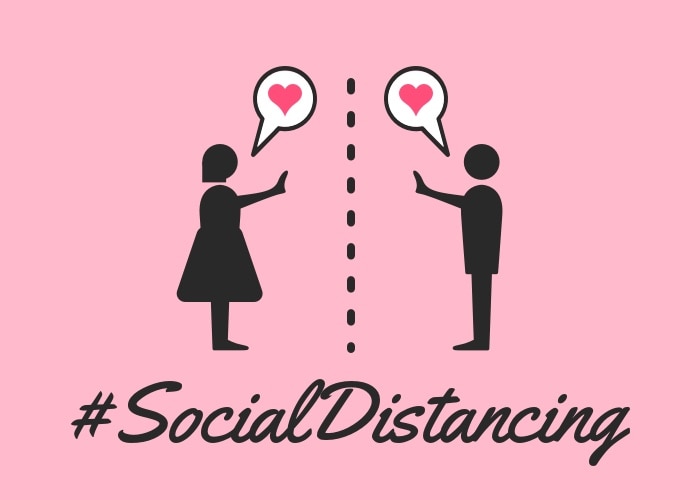 Dating in the Time of Coronavirus and Social Distancing
Around the world, the Covid-19 pandemic has caused great disruption to our normal way of life with the majority of us confined to our homes and unable to meet with family and friends, nevermind romantic interests. Life, for all intents and purposes, has been put on hold for the next few weeks to months and, with governments encouraging us all to stay in touch online via instant messaging and video calling services, what does that mean for dating culture?
For singles looking for love and romance, the global situation has put a stop to the hopes of meeting up in person for the time being, but all is not lost. Thousands of men and women in the pursuit of finding love enjoy finding new friends online, forging meaningful relationships via their computer screens. Although far from ideal, this could be time for you to use to get closer to someone by staying apart.
Social Distancing and its Effect on Human Relationships
The effect of social distancing rules on modern relationships, particularly those in the earlier stages and are not living together, is profound. It puts a temporary stop to spending time together, which means no physical contact or affection. This can obviously affect your relationship in various departments and it is up to you and your significant other to find ways in which you can fill the void to some extent. Staying connected online, however, couldn't be easier with social media networks and messaging services almost making feel as though you are sat next to each other on the sofa.
During the coronavirus lockdown, there is certain to be an upturn in singletons turning to online dating sites as a means of meeting someone new. With an almost global-lockdown now in effect, resulting in the closure of public spaces such as parks, bars and clubs, dating in the real world is certainly out of the question. Online dating service providers are preparing for a surge of new registrations as, while Covid-19 may have put an end to physical contact, humans still have needs that require attention, especially when there is not much else to do to pass the time. Many are either working from home or simply sat at home unable to work and, for those who live alone, it is an incredibly lonely time. This, then, leads to more people who may not have otherwise considered the online dating scene to be for them signing up and creating a profile with the view of meeting new people online.
Ways to Establish a Personal Relationship While You're on Quarantine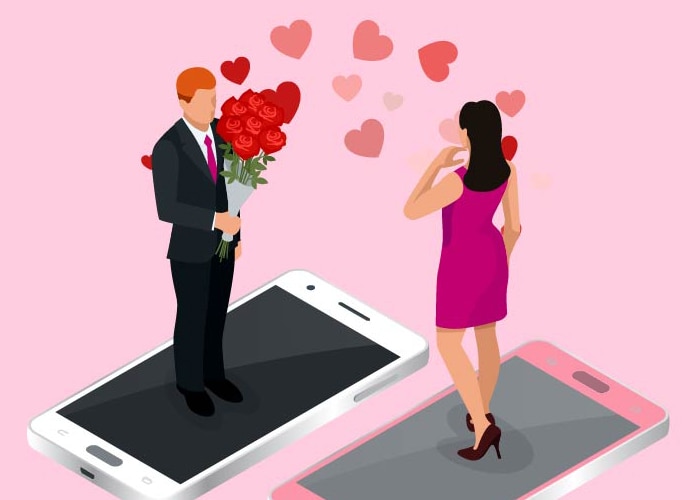 Humans are social creatures and without having that everyday connection to others, it is easy for our social skills to fade, causing issues further down the line when it comes to speaking to others. Regular conversation, whether that be in person, down the phone or online is important to maintain our social skills and the art of conversation...which is why having a support network of personal relationships in place is important. Now more so than ever.
Single people may be feeling a little lost stuck in quarantine alone as, while those fortunate to be in a relationship do have their partners to fall back on if and when they begin to wobble during these testing times, they may have no one at all. Online dating websites and apps provide a viable means of meeting someone new that you can lose track of time talking with day and night...and it's never been easier. Thanks to the advancement of technology, mixed with the increasing number of singles signing up for dating services, websites and apps can provide better matches based on your hobbies and interests, as well as other variables that are taken into account in search algorithms. So, what does this mean for the normal single person who is sat at home alone with no place to go and no one to see?
It means that you need not be alone and that you can continue your search for love and companionship. With more people online than ever before right now, this should be seen as a golden opportunity to find the man or woman of your dreams, which means that you need to tidy up your online dating profile if you haven't already done so as, certainly during the Covid-19 pandemic, this is the best way to find love.
So, with that being said, here is a checklist of all the things your dating profile should include to help you match with someone online:
Several pictures of yourself - this way anyone who lands on your profile knows you're not fake)
A short video of you - as this will help potential matches to connect with you and learn a little bit more about who you are
Short but interesting bio - while other members want to learn a little bit about you, they don't want to read your autobiography
Links to social networks - further showing that you are a real person and that you have nothing to hide!
How to Maintain a Healthy Relationship While Social Distancing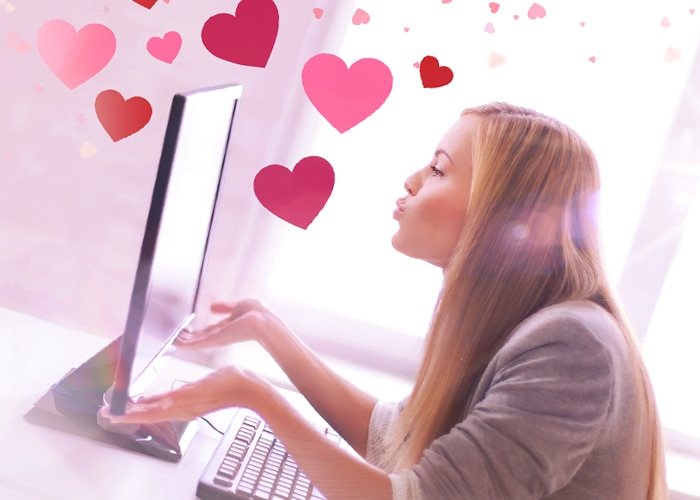 Couples fall into one of two categories during this time of social distancing and those are who are locked down with each other and those locked down away from one another. Both present their own unique challenges which we will look into and provide some helpful tips and advice. Whatever side of the coin you are, it is important to remember that even the smallest of disputes have the potential to cause a big rift in the relationship either because you are living on top of one another, or because you simply cannot get together to talk things through like adults.
Locked down together:
If you are living through the coronavirus pandemic in lockdown with your partner, you may likely be having one or two more disagreements than usual. It is natural because you are spending so much more time with each other than you are used to, with no way of getting out of the house. You might be fearful that your relationship isn't as strong you may have thought, but do not worry because the intense situation will make most people stressed.
Our advice for such couples is to make sure to talk things through and allow each other some kind of space which, depending on the size of the property, might be easier said than done. Never go to bed on an argument and try to make the best of a bad situation by having as much fun as possible - remember, you were probably wishing you got to spend more time together just a few months ago.
Locked down apart:
Thanks to Covid-19, couples living just a few minutes away from each other may as well be in long-distance relationships because that is what it feels likes. You will have taken for granted being able to spend the night with one another, curling up on the sofa and enjoying a session of Netflix and chill. Now, it seems like a distant memory and feels as though there may be no light at the end of the tunnel, but you can still stay connected to the one that you love.
Through Facebook, FaceTime, WhatsApp, Skype and other messaging services you can easily video call one another for hours on end. Not only that but more adventurous couples may incorporate video calls into their sex lives and, if that is something you might be tempted to try, we recommended ensuring that your connection is a secure one. Just like any long-distance relationship couples, gifts sent either directly from one to the other or from your Amazon wish list are another way of surprising your partner, showing your love and affection. Even during this time of uncertainty, delivery services by and large remain fully operational.
Where We Go From Here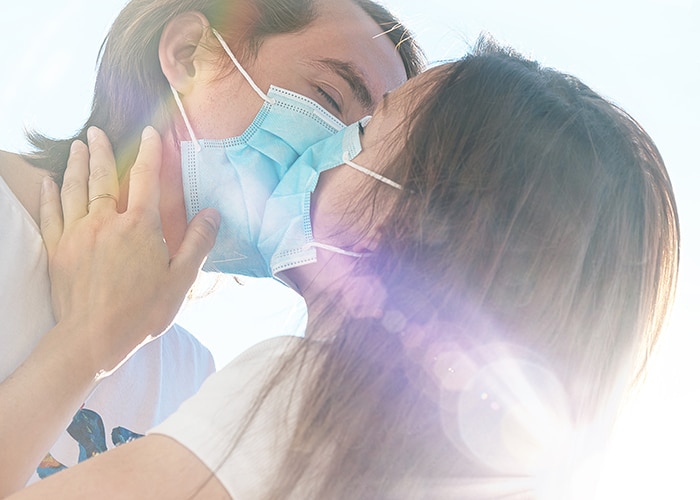 The question on the lips of millions of people around the world once the coronavirus pandemic is over is quite simply this - where do we go from here? How long will it take for life to return to normal...will it ever go back to some kind of normality? Eventually, yes it will but it may take some kind until we get there. With countries such as China and South Korea showing signs of returning to something much closer to normality than we are currently enduring, there is certainly hope for us all.
As far as dating culture is concerned, we fully expect to see continued increased use of online dating services. We may also see an increased number of singles getting into long-distance relationships off the back of the pandemic, with all relationships outside of the household pretty much considered long-distance whether they are across the street or across the border. The dependence on online channels has never been greater and when it is all said and done the capabilities of the internet won't be ignored, even by those that may otherwise have shied away from it. While we are all living through some of the toughest times that we will see in our lifetimes, we just need to remember that it isn't going to last forever.
As we wait it out from home, it is still possible to meet a single man or woman and feel those same butterflies in your stomach that you feel every time you begin to fall for someone new.