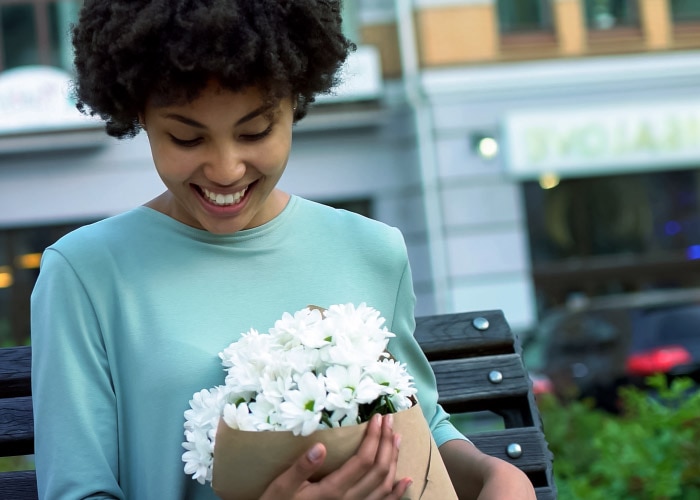 10 Unusual First Date Ideas
Going on your first date with someone is a beautiful experience with the potential to change your entire life. Coming up with first date ideas is not always easy, though. Fortunately, we have come up with a list of cool dates in 2021. These best first date ideas will make the decision about what to do during your date very easy. You'll have ten amazing things to do on a first date, both in-person and online! You can get your relationship off on the right foot by using any or all of these ideas!
The best first date ideas are not always ones that come easily to mind. Dinner and a show are a little too basic to make a good first impression on your date. Instead, you should think about first date ideas that inspire your partner to spend more time with you or thinking about you. When you think about romance from that perspective, you have a lot of things to do on a first date. But you must also think about the current climate of the world and whether online dating or dating in-person is the right thing for you. Knowing what is considered cool dates in 2021 can give you an edge in dating, making your partner more responsive to your romance and ensuring you get a second date. Thinking outside the box will pay dividends to you throughout your dating experiences.
Why Is Every First Date Always so Special?
Why do you need to have perfect date ideas that will make an amazing first date at all? The first date you have with someone is important because it will set the tone for the rest of the entire relationship. If you learn how to plan a date, come to the event looking your best, and act as a fun adult, you're going to be attractive and comfortable to be around. Your partner will continually seek your presence instead of that of others. In essence, you'll win your partner's affection by knowing how to break the ice on a first date, how to spend time meaningfully, and the best way to ensure they are comfortable and engage in your romance. The first date is just the start, though. Once the dating starts in earnest following the first date, you can continue to use unique dating ideas to get to know your new partner. Shaking them out of the complacency that comes with too many boring first dates will help you discover a lot about your partner in a short amount of time, ultimately helping you discover if you're right for one another.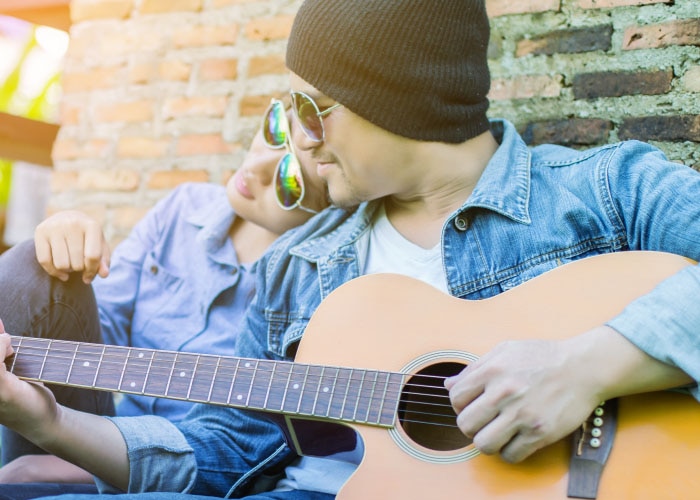 Discuss Your Hobbies and Passions Beforehand
Learning how to impress your date the first time you go out will take some practice. Although you may want to meet and have fun, you need to consider the purpose behind the romance. You can always learn how to be interesting on a date by asking your partner about their concept of an ideal date. Their perfect date description could give you ideas, and it will also grant you some insight into their hobbies and passions. Talking about what your partner enjoys doing for fun can lead to many interesting dating ideas, both for the first date and those in the future. You will also gain valuable insight into what your partner doesn't like so you can avoid taking her hiking or going to the movies on a first date, for example. Although it is important to discuss hobbies before the dates, you should also come prepared with a list of topics about what to discuss on the first date. Oftentimes, you'll want to focus on getting to know your partner, seeing about their current and future plans, and getting a feel for their personality by asking about their personal life. That is an entirely different subject, and we will continue to focus on what to do during that first date.
Consider Personal Level of Comfort
Among the other considerations of a proper date, you should remember that fun, relaxing date ideas are usually the best. Although you might find a rare individual that prefers to engage in physical activity on a date, like going to the gym, it's best to stick with a romantic date idea. If you have to ask yourself, "should I go out with her to this place," and it results in her having to alter her outfit or physically exert herself, the best place might be to leave that idea on the shelf or just talk to her about it. Your dates will largely depend on the kind of person you're bringing along with you. Cute easy date ideas will work in most cases as long as you come armed with great conversation topics for dates. That way, you can go to a bookstore and pick a book for one another while talking about your partner's favorite memories or another conversation starter. Silly date ideas work, too, and they also build up a certain level of intimate comfort with each other. Breaking the touch barrier by doing something that requires holding hands or being near each other can set your romance up for success!
Offline Ideas if You Are in the Same Place
When looking at the activities to do with a girl, you have to evaluate whether or not you are close to your romantic partners. After all, city date ideas will always be far different from dates with people who are dating online. With that in mind, we have some ideas about how to meet a girl for the first time. Look at these unusual and fun date ideas and bask in the enjoyment that you'll get for being near someone you want to date.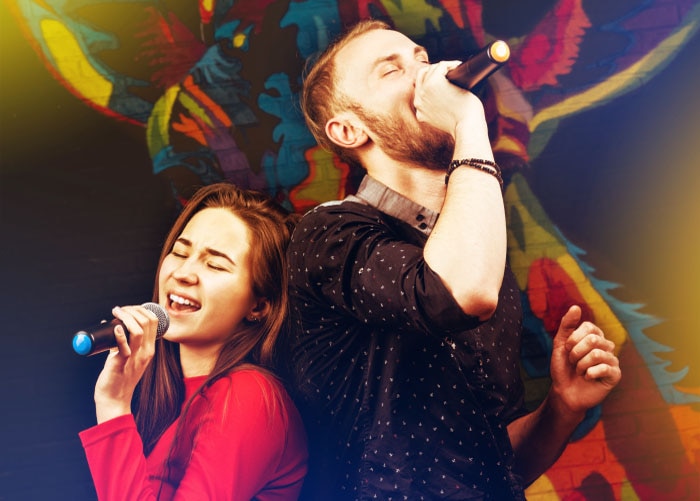 Test Your Courage in an Amusement Park
First on the list of crazy entertaining dates is going to an amusement park with your romantic partner. This is a thrilling type of date that is moderately priced but does not require you to dress up and act fancy. That way, you can really focus on having fun with your partner instead of having to sit through another formal dating situation!
Visit a Karaoke Bar
If you are with a musically inclined person, then a great dating idea would be to take them out to a bar where you can sing late into the night. Karaoke is not for everyone, but it's a great way to break the ice between you and your partner and test your compatibility. If they're willing to do karaoke with you, then you know they're somewhat outgoing or willing to be for you. You can also see if they have singing talent and whether they're willing to make a fool of themselves for the sake of fun!
Introduce Each Other to Your Hobbies
Another great way to interact with a romantic partner with unusual and fun date ideas is to get involved with one another's hobbies. Everyone has something they like to do when they're unwinding at the end of the day. Some people like to paint, some like to cook, and others enjoy relaxing with video games. Invite your partner to do whatever it is that you enjoy, and see if they will bring you along for an adventure with them sometime, too!
Volunteer in an Animal Shelter
Among the greatest surprise date ideas for him is to take your date and dedicate it to service. Volunteering at an animal shelter will help you give animals some much-needed attention while allowing you to spend time with your partner. You can show off your compassionate side to your partner, too.
Go Kayaking
Active dates are a new trend in romance. These involve using your time together to go out and have fun and get exercise. Kayaking gets you out on the water in a private space while seeing beautiful sites. You're bound to love the experience!
These ideas are wonderful for people who are close enough to meet up with their partners and date.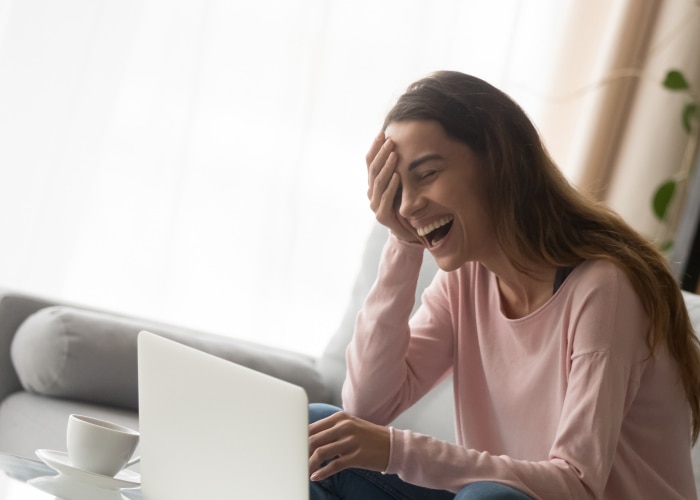 Online Ideas for People from Different Places
When you have your first dates online, you might feel that you are limited in your potential approaches to romance. That is not true, though. You will find many online dating first date ideas that push the boundaries of what is possible through technology. We have compiled several great first online date ideas that will keep you from falling into a slump of only having boring chats.
Try Virtual Museum Tour
More and more museums are beginning to put their exhibitions online to make them more accessible to people. While you might think that when you take your girl to the museum, you're going to bore her, but if you pick the right partner, they will enjoy the cultural enrichment. Everything from art pieces to historical installations is available through virtual tours.
Read Aloud to One Another
A lot of people ask about what to do on a first date with a guy you met online, and the answer doesn't have to be complicated. If you're both bookworms, find a copy of the same book and read along to each other. This action is sweet and demonstrates incredible patience in getting to know one another. You just have to find the right book ahead of time!
Play Video Games Online as a Team
Another one of the great virtual first date ideas available today is playing video games as teammates. Whether that is playing a competitive shooter game or building a monument to your first date in a game like Minecraft, tons of games are available to make your first date very special.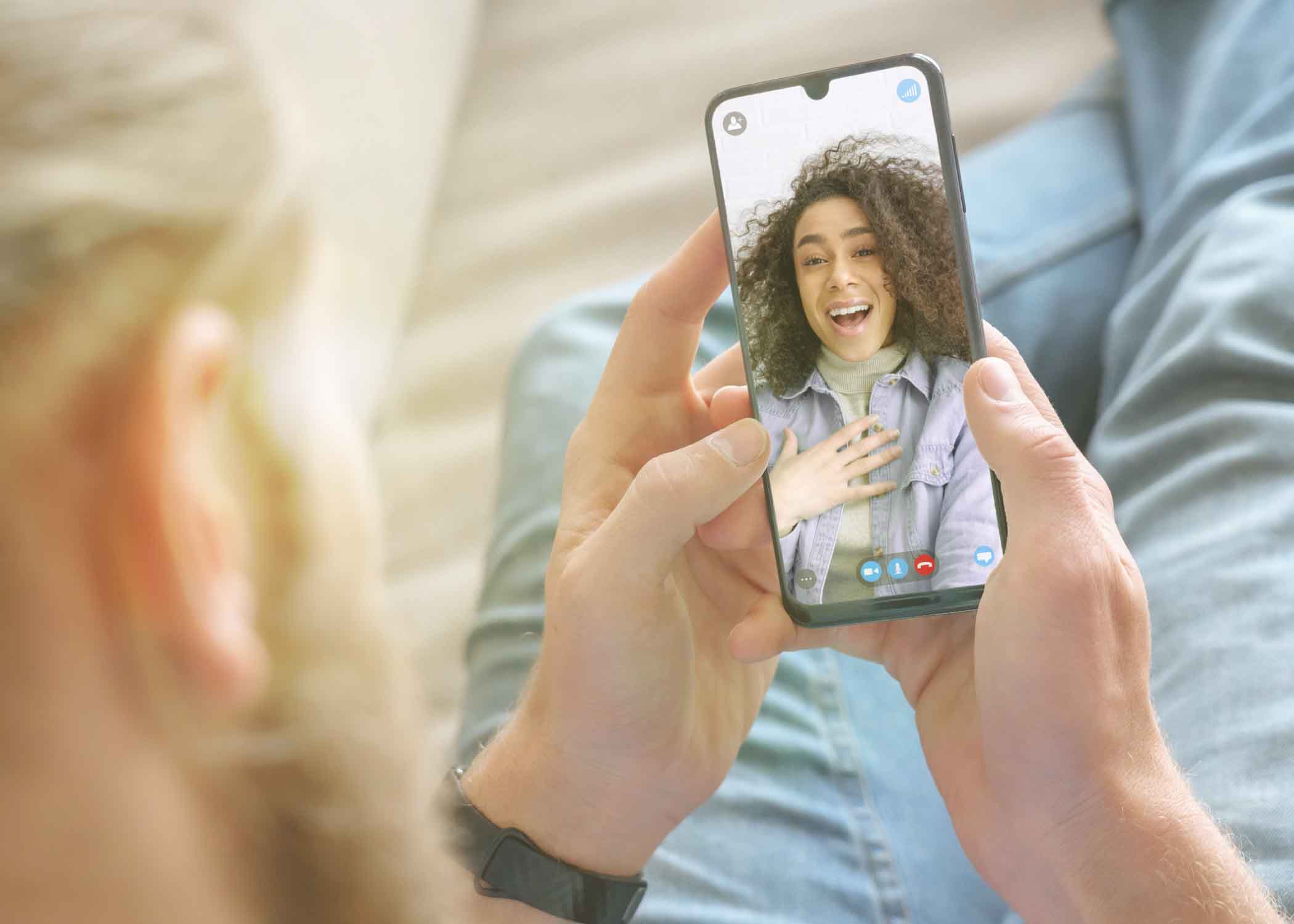 Set Up a Trivia Night
A trivia night might sound like you need more people to have it work, but it's a great way to gauge your partner's knowledge about things you care about without asking them directly. You can even make the game more interesting by allowing them to ask you one direct question for every answer they get correct!
Plan an Online Psychic Session Together
Lastly, you can delve into the occult by setting up a psychic session together. You should meet with a psychic online via a voice or video chat and ask them to reveal what is going to happen in your future. You never know what future your psychic is going to reveal to you!
Dating online should seem much more appealing now that you know some of the great ways you can spend time with a partner online.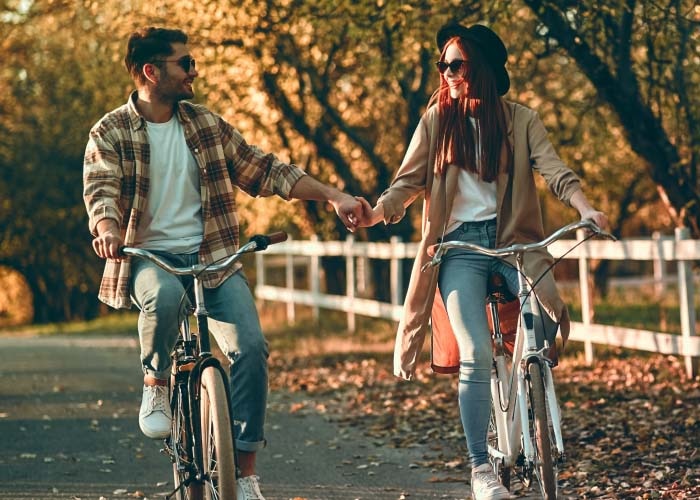 Enjoy Your Time
You should remember that first dates should be more about enjoyment and getting to know your partner than anything else. Although dates can be stressful, you now have date suggestions for online and in-person outcomes. While your idea of the best date ideas ever might be a little different from the norm, you should feel confident that people are actually excited to have various dates. With so many things to do on a date from this list, you could have months of fun without having to brainstorm about what sort of date to have next!
The first date is a special time that can help you decide if someone is a good enough match to spend significant amounts of time with. You need to balance activities to justify being together with deep conversations and discovery. That way, you learn about the other person and figure out if and how they would fit into your life. That's all dating is, by the way. It's a process to get to know someone and see if you can envision a relationship with them. In the future, you should find more satisfaction in your dates with so much variety available to you both online and offline.