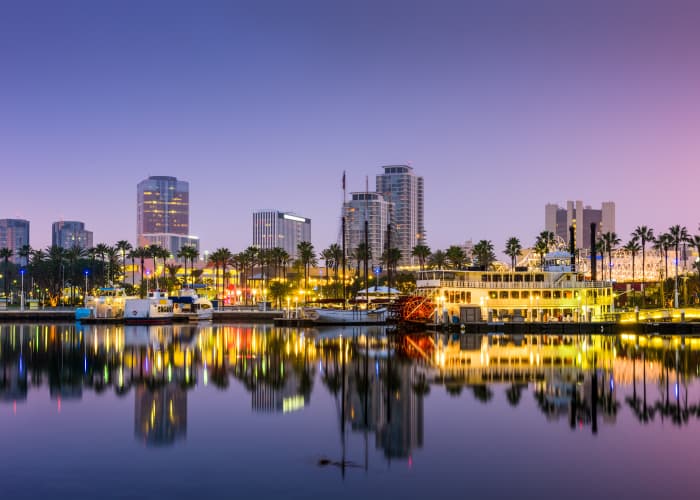 Exciting Date Ideas in Long Beach
Dating Guide on the Best Places to Meet Women in Long Beach
Don't get too nervous about that first date. Long Beach is a vibrant city with cute places and exciting activities, even for its most diverse tastes. From restaurants, bars, gardens, beaches, parks, and many more places, there are lots of interesting things for couples to do in this city. Attractively, most of these favorite date spots are completely free or quite affordable. Are you still asking where you can go for dating? Explore the following great places to meet hot women.
Bridge at the Earl Burns Miller Japanese Gardens – This is a true gem in the city's heart. The bridge is usually quiet, relaxing, and fun to spend your time together while enjoying the surrounding views. The winding pathways in the garden reveal the local landscape's beauty as you explore a peace habitat.
Enjoy Paddle Boarding and kayaking at Belmont Shore – Belmont Shore is home to sandy beaches, canals, lagoon, and home-lined boardwalks. Why not take your boyfriend or girlfriend on a fun paddle boarding or kayaking for a dating? You can even stroll to meet and interact with the hot women down there.
Go Shopping on 2nd Street – This is perfect for dating if you both enjoy boutique shopping. Many interesting stores make for a great adventure. You can even window shop the entire street as you meet new single women.
Unique Date Ideas in Long Beach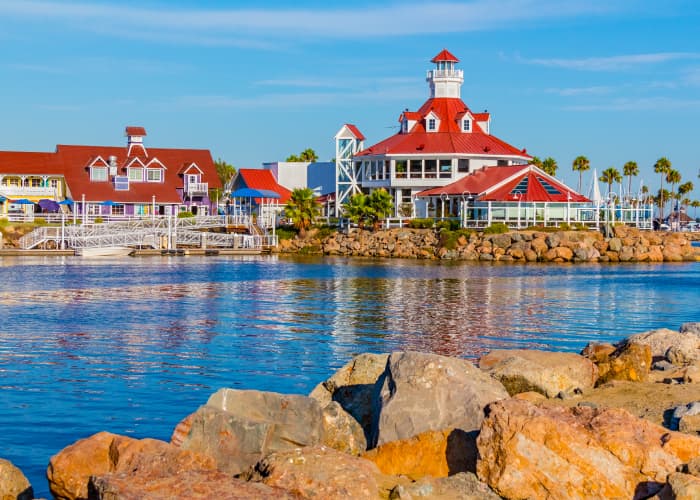 There are many exciting places to see in Long Beach in one day. Apart from the nice restaurants, bars, shopping districts, museums, and gardens, the Southern California neighborhoods offer great sandy beaches and canals. Explore our enticing list below if you're looking for interesting things to do in the daytime.
Ranch Los Alamitos offers historic charm for great fun dates in Southern California. It's thrilling to hold hands while walking through its beautiful gardens.
Do you want a premier view of the city Downtown or the Greater Los Angeles Area? Head right, hand in hand, to Signal Hill Park. Nothing feels fulfilling when you're with your better half than a romantic setting with small twinkling lights of a city in front of you.
Nothing beats a classic aquarium dating, and there's no better option than The Aquarium of the Pacific. Being the largest aquarium in Southern California, it sees millions of people annually.
Why not try a well-known comedy club? There's nothing more fun than sharing a laugh with the special one at The Laugh Factory. Know the upcoming performances and book your ticket in advance.
The downtown of the city is a walkable area. Take a sunset stroll, hand in hand, along the stretches of the waterfront.
Try a Gondola ride in Naples Canal. It snakes along with attractive neighborhoods and also offers a fantastic sunset ride with your second half. You can opt for the kayaks or stand-up paddleboards as well.
Romantic Things to Do in Long Beach
Whether you're looking for lovely things to do in the evening or during the day, we've great spots that will serve you just right. Enjoying light moments with your partner at the most exciting places in this great city of California. It doesn't have to tax you so much. Try the following dating hints with your girlfriend or boyfriend.
Queen Mary ship tour – Imagine sharing a drink or diner aboard the iconic Queen Mary ship. You'll both enjoy the beautiful views from the observation bar. There's even live music on weekends. The onboard restaurant is listed among the top 100 most romantic restaurants in the US.
4th Street Retro Row – This is one of the greatest Long Beach's shopping spots where you can explore varieties ranging from clothing to furniture. You can plan to take your partner to dinner afterward.
Enjoy an exceptional date by exploring Shoreline Village – This spot is exceptional for the first dating. There are many attractive restaurants, fun stores, and lots of other entertainment spots at the waterfront boardwalk. You can both even try a bike tour around the Shoreline Village and Seal Beach. Dine on the waterfront as you keep your eyes out for the seals frolicking in the water.
Take the ferry ride to Catalina Island – This is a great dating spot to escape the mainland's stress and noise. It only takes the ferry less than an hour to start enjoying the island experience.
The Best Date Restaurants and Bars in Long Beach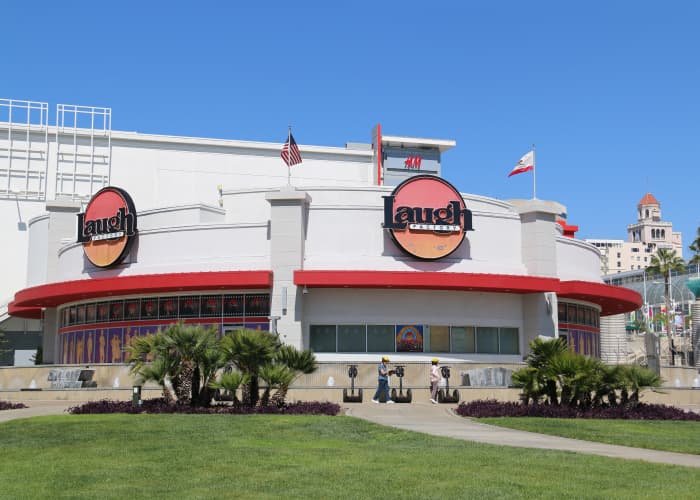 Bars and restaurants are still a good choice for great dating at night and memorable encounters. There are many restaurants and bars that offer serene, romantic spots that can further your bonding with someone you regard special. For the best date spots, try the following list.
Pine Avenue hosts a great walking spot along the water plus loud bars, clubs, and restaurants at night. You can enjoy a relaxing day and explore places like Pine Street Pub, Café Sevilla, The Federal, and Water's Edge Winery later in the night.
The Skyroom is an option to keep in the back of your head for dating a great plan. It offers a 360-degree viewing window to the Pacific Ocean and Queen Mary.
Visit the Laugh Factory for wonderful light moments. You can even grab dinner together afterward.
Graceland offers a perfectly balanced cocktail that you'll always get the butterflies for it. You can even sign for membership so that you visit more often.
If you could get a table that's close to Harvelle's stage, you'd both be in for great musical moments. However, it tends to get crowdy at times, but if you're just both okay with that, you can enjoy happy hours there.
The First Date Ideas in Long Beach
There are many activities to participate in and places to visit for the first date in this great city. Some of the best spots for the day activities to dedicate your fantastic time to include: Embracing the arts – There are five great art museums in Long Beach. Enjoy memorable photo sessions at the Museum of Latin American Art that offers free admission every Sunday from 11 a.m. to 5 p.m. You can also set the tone of your afternoon by the water at the Museum of arts.
Enjoy comedy night together – The city is a mecca for comedians. That's why you should plan and book tickets for the upcoming shows either at The Terrace Theater, Laugh Factory, Ships & Giggles, or the comedy scene at Queen Mary. These spots offer a new lineup of talent that should see you grab a seat at your favorite venue.
Spend an afternoon on the water – Rent the paddleboards, water bikes, or kayaks at the downtown waterfront, Belmont Shore neighborhood. Spending a beautiful afternoon on the water with your partner could just yield significant bonding instances.
Try an outdoor eatery at SteelCraft – This is a cool, unusual place to meet for casual dating. With about ten food windows, you can grab a light dinner together and a couple of beers at Smog City Brewing.
Take a quiet respite from the city at El Dorado Nature Center – Bond together at this oasis of trees and nature. It's not a long drive from the city center.
Meeting Girls in Long Beach Online
The internet took online dating by storm. It has seen many online dating sites mushroom to cater to the varied dating needs of individuals worldwide. Long Beach is one of the US's lively cities that sees many hookups organized by online dating services. The advantage of Long Beach dating is that it makes it quite easy to meet singles seeking what you're seeking.
The search services of most sites filter through profiles to connect you with those who share in your dating interests, whatever your discreet desires. You don't have to go through your friends or relatives asking for promising leads like traditional dating. At times, it's time-wasting when you set your hopes high for a thrilling connection only to realize whomever you were being introduced to doesn't even come close to your definition of the best match.