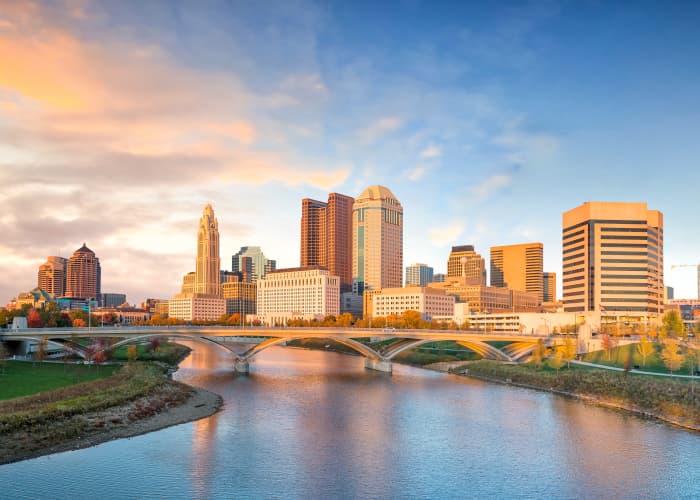 Try These Great Date Ideas in Columbus for Amazing Dates
Go to These Best Places to Meet Women in Columbus
One of the easiest ways to meet single women in this part of Georgia is by attending the numerous singles events held across the year. This is because you're sure each lady in attendance is single and searching. It makes things easy for you because you don't have to ask things like, 'are you single?" Speed dating events and singles parties are some of the occasions you should not miss.
Additional areas to check out are the cute places that most women find attractive and, therefore, like frequenting. They include parks, gardens, and major tourist attractions in the city. Going to such places with a group of friends makes things easier because the single girls will definitely be with a group or a friend. Going in groups will make it easy for you to interact.
People who love the nightlife will find it easy to hunt for singles in the city's nightclubs. You'lll meet single women who have gone out to have fun with their friends while also ready to mingle with single men. Some of the city clubs you can visit include Martini's, Together Night Club, Sound Factory Nightclub, The Uptown Tap, and Club Play. Share drinks and hit the dance floor to start conversations with women.
The city also has plenty of options for meetups. The exciting things for couples include going to the museum, taking a river walk, or sampling the city parks.
Unique Date Ideas Are Waiting for You in Columbus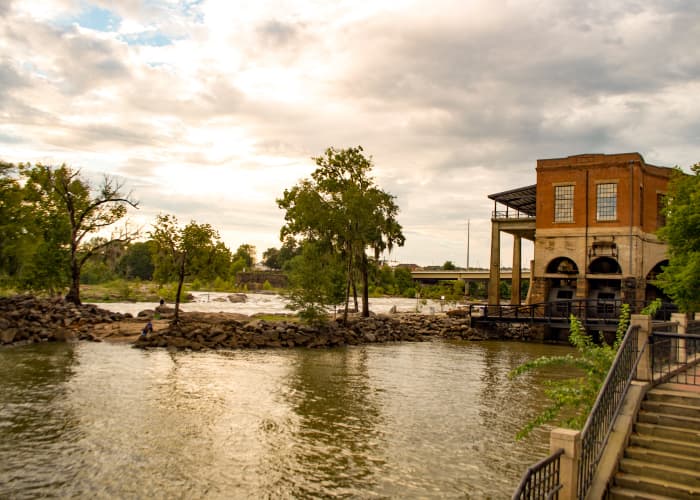 There are a couple of places to see in one day, and you can take your girlfriend through these places as part of your fun date activities for a day in the city. We are going to tell you about some of the best places you can try out.
Columbus Fall Line Trace
This is a hiking trail you can try out with your girl for something new and out of the ordinary. It is a scenic trail for joggers, cyclists, hikers, and more. It stretches for about 11 miles, enough to have meaningful conversations and exciting time with your girl.
Columbus Museum
Learn a bit of history and culture by visiting the museum. The museum includes an atrium and an auditorium for events. The beautiful landscape makes it an appealing sight for a lovely meetup with your girl.
Comedy Night
Couples who enjoy laughter much should try comedy nights at The Loft. You will enjoy excellent meals while watching the shows. You can buy tickets in advance online to save on the actual costs charged on the entrance.
Hollywood Connection
This is one of the locations with lots of fun things to do. You and your girl can make roller skate, play mini-golf, or play laser tag. These games will make you feel like kids again and have an excellent time. You can also stroll to the old school dinner for some bites.
Romantic Things to Do and Enjoy in Columbus
Real romantic date is good to keep the fire burning in your relationship or marriage. Here are the best suggestions that will help you choose the best locations for the meetups.
Wine Tasting
There is something about romance and wine that cannot be explained. For example, you cannot imagine a romantic night without some wine. And that is why a wine tasting experience is one of the best plans for a lovely date. Some options for wine tasting in the city are My Boulange and CIRCA Craft Cocktails. Another good spot for wine tasting in the city is Brushes and Beverages, where you can enjoy your wine while painting.
Cooper Creek Park
Nothing beats spending time with your loved one in a park full of greenery. Try Cooper Creek Park, and you will never be disappointed because it is one of the most romantic places in the city. You can bring some foodstuffs to feed birds while you enjoy your time at the park. Take a walk in the park or play tennis.
Columbus River Walk
Go for a Riverwalk with your girlfriend as you enjoy the beautiful sceneries along the way. You can also bring or rent bikes to ride along the 15-mile trail and park. The Riverwalk connects with other paths and trails, including the Fall Line Trace.
Visit the Best Date Restaurants and Bars in Columbus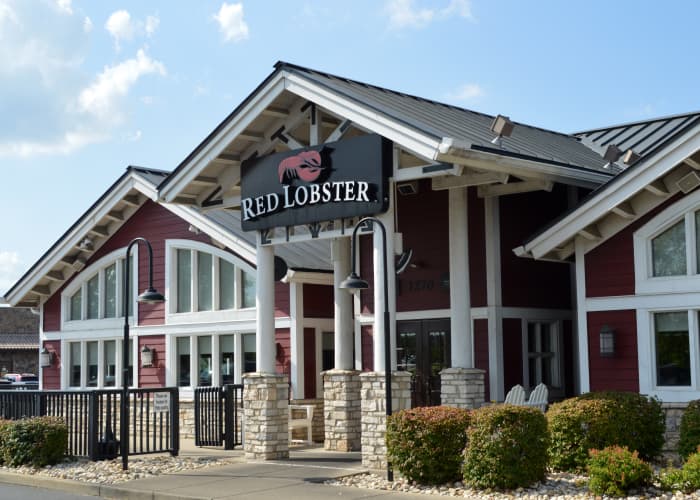 Couples looking for the best places to spend time in the city have many options. You will have to choose based on your budget and type of cuisine you prefer. There are many bars too for your evening drinks. Check out these best spots for dating and choose any that will work for you and your girlfriend.
Red Lobster
Red Lobster is a lovely spot for lovers of seafood. They welcome you with priority seating to reduce the wait time. They also have a place where you can enjoy your favorite drinks as you wait for dinner.
Belloo's Cigar and Martini Bar
Men who are looking for a sophisticated bar for their meetups in the city should consider Belloo's Cigar and Martini Bar. Located on Broadway, it caters to the more refined clientele. They have a full liquor bar, nice cigar collection, and live music, making it one of the best choices to spend nights in the city.
The Sound Factory
This is another great drinking spot for couples in the city. It is a nightclub and pool located in Main Street Village. The club features state of the art sound, videos, lights, karaoke, DJ, darts, pool tables, as well as a multi-room dance club.
The Gardens Restaurant
Try this restaurant, which has beautiful views of the lake and sunset from the porch, making it one of the city's most exciting spots. It is a perfect location for lovely nights or special occasions like anniversaries.
The First Date Ideas – Enjoy the Time in Columbus
This city has many places that are ideal for the first dates. You can go for something a bit casual, or go all the way to impress the girl by taking her to high-end locations. Whatever your preference, you will get something that works for you.
The Botanical Garden
You exchanged chats and discovered that both of you love nature. The Botanical Garden would be the best spot for your first date. The quiet at the place is ideal for conversations, compared to going to a nightclub with loud music. Go for a walk in the garden as you engage in your discussions. This is one of the best activities for the first dating.
La Cantina Opelika
Do you want to impress the new girl with a cool idea? Take her to La Cantina Opelika for your first dating. They have fantastic food and service. This is also the place if both of you prefer the downtown experience.
Martini's
This is the place for everybody who prefers the first meetup over drinks. It is an upscale entertainment venue, making it one of the best first date spots for men who want to impress. The club features a full bar, DJ, TV, celebrity guests, and classy ambiance. This is also a non-smoking club and ideal for hip hop lovers.
City Attractions
Several city attractions can serve as good venues for the first dates in the city. Ideal places include Historic Westville, Heritage Park, and the National Civil War Naval Museum.
Make it Easy - Meet Girls in Columbus Online
Meeting girls online is the easiest way of finding single women in the city. If you decide to go the traditional way, it will take you a lot of time and effort before you finally meet the person you want. But with a nice dating platform, you can find them in seconds through the advanced search filters. If the website allows chats, you can communicate with the girl and plan for your first date.
A traditional way of meeting means that you go to certain places with the specific intention of meeting girls. This approach only works for people who have time. You may have time yet not meet the person you are looking for and that is why online dating is better because of the many options it offers you. Many dating sites have thousands of singles who have registered and ready to meet other singles for dating.
Traditional dating means meeting this person several times to know about their hobbies, careers, family, life goals, and any other information you would love to know. These are things you can easily do through chats on the dating sites.
Dating services have made things much easier through dating apps, which means you can search for singles regardless of your location. The apps make your search more convenient. Register with a dating app of your choice and meet singles here in Georgia. Columbus dating is exactly what you should try!