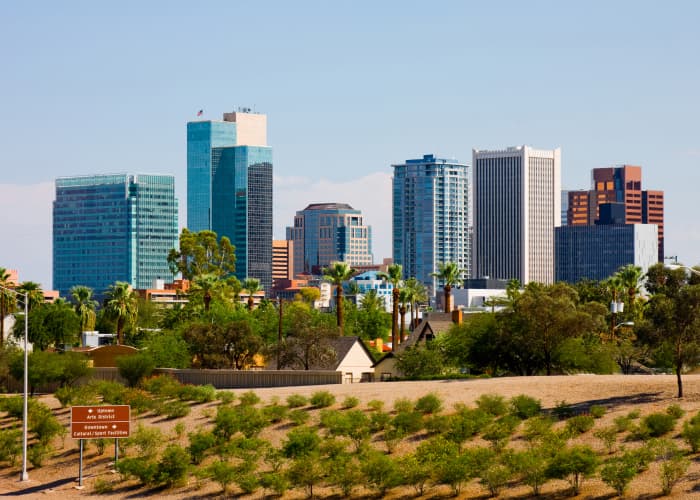 Amazing Date Spots and Ideas in Phoenix, Arizona
A Dating Guide on the Best Places to Meet Women in Phoenix
With endless dating options in the city, picking a nice date activity should be easy. There are many cute places and interesting things for couples to do. You can't break down for every hopeless romance in Arizona, asking, "Where can I go for a dating." From taking a leisurely stroll through the beaconing gardens to enjoying entertainments at any of the various local joints, there are lots of options to spice your date. Just ensure you pick the right spots from our Phoenix dating guide that will strengthen your trust and intimacy.
Are you wondering about the best places to meet women in Phoenix? Well, women just love beautiful nature and exciting spots where they can acquire real thrills as they get entertained. Local gyms, yoga classes, cooking classes, and art sessions tend to see many beautiful women daily. If you're on a date, you could impress your potential partner with a tour to the Valley's most historic resort. Take a Happy Hour History tour and increase your knowledge while at Arizona Biltmore Hotel. What about acquainting yourself with mid-century modern architecture? Valley Ho Hotel is a well preserved mid-century relic with a Hollywood story. It's just a great option when you want to get together with your other favorite couples. You could also step inside the largest butterfly conservatory and spend an afternoon with the butterflies. Such a moment is sure to set your partner's heart-a-flutter.
Simple but Unique Date Ideas in Phoenix
There are several breathtaking places to see in the city in one day. Have you been to the Desert Botanical Garden? Don't take for granted how beautiful the desert plants like cactus can be. With the amazing sized saguaros, the garden is the fantastic spot to get pictures that scream you were in Arizona. There are also plenty of festivals and events that keep the tour fresh and exciting.
Grab dinner together at a Fox Restaurants Concept. The Fox Restaurants create such amazing atmosphere with quality food and lovely ambiance. If you're thinking of a classic dinner, you can enjoy a really amazing meal together at this place.
Tour the Tovrea Castle – It's pretty cool to book a historical tour at Tovrea Castle. It's one of those wild desert living stories you'll never forget.
Make a stop at Pizzeria Bianco – Stopping for Chris Bianco's pizza is a good choice. You can plan for a tasty dinner for two at this great place. The weekends here even get more interesting.
Cool off in the heat of the summer at the Salt River. This idea is especially apt when you enjoy tubing or kayaking. You could rent a tube or take a van to the top of the river then float down the wonderful river as you enjoy the surrounding scenery. Its few wild turns will even excite you more. It's just one of the amazing things to do.
Romantic Things to Do in Phoenix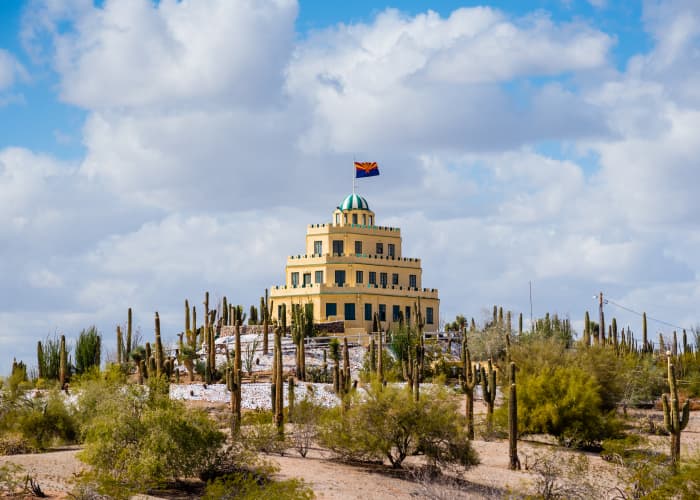 If you're planning for lovely things to do at night or during the day, we have you covered well. We bring you a list of the most romantic places to spend your time in this sunny desert city. Whether you're thinking of little thrilling adventures, passionate evenings, or gorgeous sights, our romantic suggestions are sure to fortify your outing plans.
Have you visited the Grand Canyon? It's one of the must-see attractions and America's most important landmark. Keep in mind, your tour is not complete without visiting this site. This is a national treasure that completely compliments the plans of those interested in nature and sightseeing.
Enjoy a rafting tour at Lower Salt River. It's both perfect for beginners and couples looking for nice adventures. As you float down the river, you'll enjoy views of the scenic Sonoran Desert. The lower parts of the river offer a great opportunity for wildlife viewing and bird watching.
Grab a bite together at Hard Rock Café. There's no better place to go if you're looking for a unique and lovely dining experience than Hard Rock Café. It is famous not only for its food but also for the overall experience it offers diners.
Desert Sightseeing Cruise – There's no better romantic way to enjoy Saguaro Lake's stunning views than a 90-minute cruise. You can take the views from the deck or enjoy the air-conditioned cabin. It would feel breathtaking to spot the iconic local plants and wildlife. Why not try a hot air balloon morning ride? It's the best activity to start your day. Enjoy seeing the beautiful desert vistas. The experience is completely amazing.
The Best Date Restaurants and Bars in Phoenix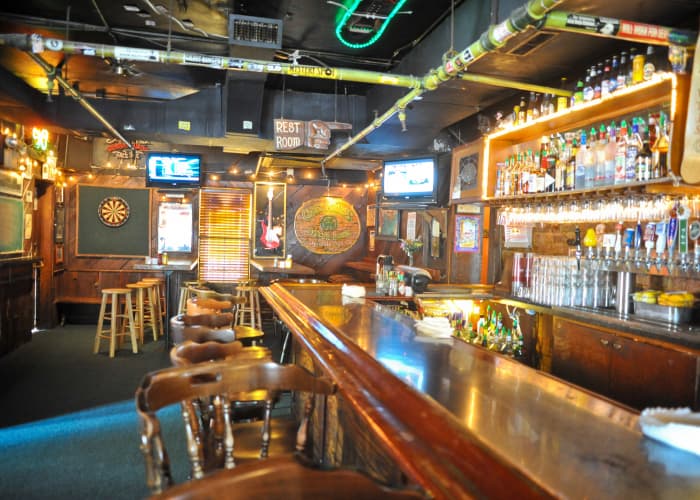 Coming up with a date doesn't have to resort to the same old dinner and a movie. Bars and restaurants have proved relentlessly to be the best dating spots everywhere. Whether you're seeking day plans or night ideas, local joints can form great lovely spots than you ever expected.
There's no secret password to Butler's Easy, Lookout Tavern, and FilmBar. Whether you're there for the first time or not, these bars are just amazing, with lots of interesting activities that will spice your date.
As soon as you walk into The Brush Bar, you'll realize the supper fun there. The spot is lively with a party, event planning, and art classes. It's more like the fantastic bars at UnderTow. These places are full of fantastic experiences.
Have you tired enjoying your moments at Talking Sticks Resort Arena? This is a great concert venue with great surrounding bars and restaurants. Get the great seats for your partner, and enjoy the game.
Go and sip wine with your second half at any of the Old Town Scottsdale's Vineyards. You'll probably learn a lot about your date over a few glasses of wine at LDV Winery.
The First Date Ideas in Phoenix
So, you've known a person a bit online and just feel like it's the best time to extend it to the best first date spots to do a relationship check? You're right! It's time to spice it up with activities filled with fun and amazing experiences. We have the perfect suggestions for you, especially if it's your first trip as a couple.
Phoenix Art Museum – Head to this great museum together to get dolled up as you admire world-class art. It's the largest museum in the Southwest. Even if you're a pair of night owls, the museum is open to 9 p.m.
First Draft Book Bar – It especially suits bookworm sweeties who are also cocktail fans. There are wine, beer, coffee, and snacks to pick from after going through the book bar.Orpheum Theatre – This theatre epitomizes the grandeur of modern productions. You can check the calendar to see which performances are suitable for both of you over the weekend.
Phoenix Symphony – This is an excellent first-night idea for dating. Classical music nerds unite to perform music by legendary conductors like Beethoven. They also play live during movies like Disney classics.
Bitter & Twisted – Located at the city downtown, the stylish bar push fun to the limit with cocktails, chili-infused tequila, and lemongrass vodka. The food menu is also great. Epic Escape Game – So, you got a new date? Why not test your teamwork skills, just for fun? You can book an escape room then work together to figure the clues to get out.
Meeting Girls in Phoenix Online
Yup, you're right! We're talking about getting to meet singles who're totally hot in your area. This city is full of hotties, and if you know where to fetch them, your life would be full of thrills. Online dating sites even make the search easier. Once you sign up and create your profile highlighting what you're looking for, the matchmakers will pump you with great suggestions. This makes online dating easier, more enjoyable, and time saving compared to traditional dating. You can enjoy all the online thrills from the comfort of your workplace or home. If you're serious about your search, it won't take you ages like traditional dating to find an exciting one.