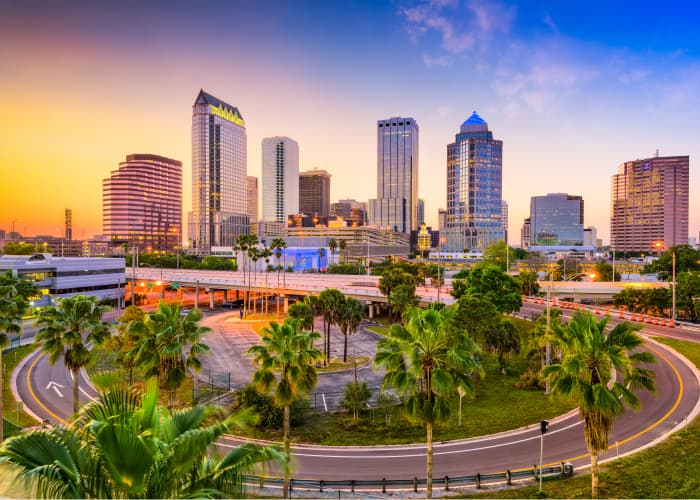 Have You Heard of These Date Ideas in Tampa?
These Are the Best Places to Meet Women in Tampa
Men looking for single women here should go to nightclubs for higher chances of getting more single girls in one location. Go to South Howard Avenue, where there are many nightclubs and singles bars. Overall, the nightclubs and bars on your radar in the city include Gaspar's Grotto, Crowbar, Study Ale House, WXYZ Lounge, The Kennedy, and Club Prana. You can try other places, such as The Castle, Club Skye, McDinton's, and The Ritz Ybor.
Try Tampa dating and check out the cute places, where the ladies love to hang out. These could be the tourist attractions in this part of Florida. These are places where you can hunt for women during the day. Other places for daytime hunting are Westfield Brandon, Westfield Countryside, International Plaza and Bay Street, and Westshore Plaza.
Several dating sites will quickly connect you to singles in the city as well. Look for one that works for you, depending on your budget and what exactly you are looking for. For example, some dating sites specifically cater for senior singles.
There are a lot of fun things to do in this area. Therefore, you will have plenty of options when you are looking for venues or activities for a meetup with your new girlfriend. We tell you all about these places, including lovely venues for the first meetups. So if you have been wondering where you can go for a date, you are now sorted.
Discover Unique Date Ideas in Tampa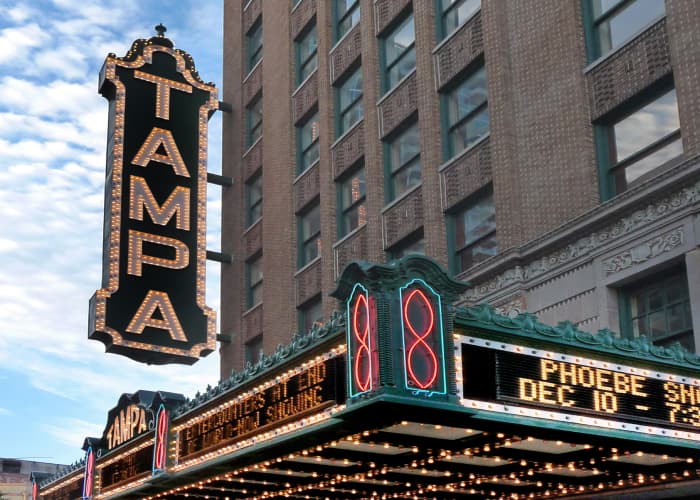 Couples who want to try something new for their dating have several options in the city. These are places and activities that are more fun than the typical coffee date in your favorite restaurant or coffeehouse. Check these places to see and choose any or several that will work for you and your girlfriend.
Water Bike
There is no better way of exploring the city than through a water bike. Use the Bay Water Bike Company to BYOB while renting their water bikes. Go into the beautiful blue waters that line downtown the city. You'll definitely enjoy this experience with your girlfriend.
Sa Ri One
Dating in a restaurant may sound cliché and not something unique, but the uniqueness comes with its type. Sa Ri One is not a typical one. This is an establishment that specializes in Korean cuisine. Taking your girl here, therefore, means that you have gone international, yet still in Tampa.
Ballet Theatre
Take your dating game a notch higher by taking your girlfriend to The Ballet Theatre. Enjoy Disney classics as you watch the performances by talented ballet dancers.
Clearwater Marine Aquarium
Get a taste of Hollywood here by petting the Winter Dolphin — the star of the film "A Dolphin Tale." You can pet this dolphin at the Clearwater Marine Aquarium. Introduce your girlfriend to this 'movie celebrity' and have an exciting time at the aquarium checking out other sea creatures like otters and sea turtles.
An Interesting List of Romantic Things to Do in Tampa
There is no shortage of romantic ideas for dating in this city. With the high number of cool places where you can take your girl or wife, there are many options to have a lovely time in the city.
Tampa Theatre
Visiting this theater is one of the most intimate things you can do for your girl — especially if she is into the arts. This is a visually stunning theatre that is also a historical landmark. It is now a restored movie theatre showcasing original furnishings and classical architecture. The best thing is that it features a dazzling night sky ceiling with twinkling stars.
Sunset Sail
Going for sunset sail should rank as one of the most fantastic things to do at night. You can enjoy this experience through Dolphin Charter Boat Center, using their Sunset Sail Cruises. You and your girlfriend can hop on a luxury sailing yacht. Explore the waters of Boca Ciega Bay as you have a good time together
Picnic at Hillsborough River State Park
Hillsborough River State Park is one of the most romantic places, and having a picnic there surely seals the deal. This is a place to soak in the glorious Florida natural scenery, enjoy nice conversations with your girl, and explore nature around you. It's also a nice escape from the city chaos. You can also set up a camp for an overnight adventure with your girlfriend or wife.
The Best Date Restaurants and Bars Are Waiting for You in Tampa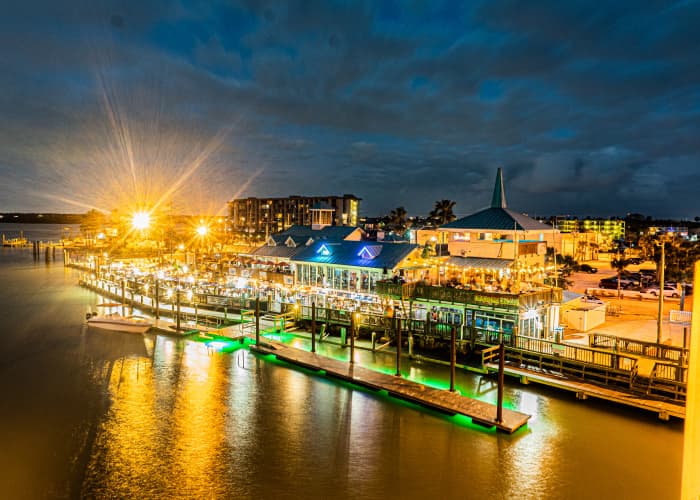 Fancy a good drink and delicious meals with your girl? There are a lot of options in the city.
Yacht Starship
This yacht sails from Tampa's Chanellside neighborhood. This is the best spot for a romantic dinner with your wife or girlfriend. This place provides three-course dinner as you cruise through the waters of Tampa Bay. Enjoy spectacular views, table service, dancing under the stars, and private seating. This is the perfect date night idea for two lovebirds.
Yard of Ale
Take your girl for drinks at Yard of Ale and sample what they have to offer. They have more than 70 beers on draft and 75 bottled beers. This is definitely the place for you if you are a beer fanatic. It is located in the lively SOHO district; it has a fun environment that will ensure you have a lovely time at the bar.
Donatello
Enjoy a premier dining experience at Donatello, one of the most celebrated restaurants in the city. The décor sets the right environment for couples dining, making it one of the best date spots.
The Sail Pavilion
The Sail Pavilion is right on the water downtown, making it one of the city's most exciting sports. It is a walking distance from most Channelside district locations, and the bar is a fantastic spot for evening drinks with your girl.
Waiting to Know the First Date Ideas in Tampa?
The best first date spots should have the right ambiance to make both of you comfortable for conversations, dining, drinking, and any other fun activities you decide to take on. We give you recommendations for nice places for your first meetup in the city.
Cinebistro
Your first date is a time to sample the girl and see if there is chemistry between both of you. You may start with conversations over coffee and if you click, decide to extend your date with more activities. Cinebistro gives you that. You can have dinner and enjoy a movie at this place, which has a full menu and a bar.
The Hyppo
An ice cream date is one of the daily activities that sounds nice for the first date, especially during the hot season. This type of meetups will make it easy for you and the girl to open up for more and more conversations. You can try various flavors, including avocado lime, mango, mojito, and sangria starfruit.
Tampa River Walk
Enjoy Florida sunshine with your new girl as you walk along the river. There are also a lot of other activities you can do after taking a walk. You may decide to go kayaking, biking, or paddling.
Rooftop Dining
Men who want to impress their girls on the first date can try rooftop dining in the city. There are a couple of establishments, including bars, with stunning views from their rooftops.
It is Time for Meeting Girls in Tampa Online
Many people could never have imagined that a time will come when you can meet a partner through a mobile phone. The emergence and increase in dating apps have done the search for partners to be an easy task. You can be in Toronto, Canada, and chat with a lady from this part of Florida. This is a girl you have never met, showing how online dating has made things easier than traditional dating. The dating sites come packed with everything you need to find the person you are looking for as quickly as possible.
Online dating vs. traditional dating is something everybody will continue to talk about because both forms of dating are still practiced. Some people still prefer meetings in real life, and not through online platforms. A majority find online dating services to be more convenient, considering the ease of use, portability of mobile phones, and the large user base on the websites.
People who want to meet singles through online platforms should be careful, though. There are scammers and those who create fake profiles. You may waste your time chatting with a fake profile, thinking you have found the love of your life. These are some of the reasons that make a few individuals still prefer going through the traditional dating route.