How to Pick Would You Rather Questions for Your Crush
A dead conversation is a very awkward yet common thing to happen. Sometimes you just run out of things to say, and you wish you had more. If the person you're talking to is your crush, this kind of situation can be even more common as the pressure increases and you automatically harden your filters.
However, there are some good strategies to keep your chat flowing and prevent it from abruptly ending. For example, you can ask some questions about her or what she enjoys, but another type that most people don't think about are "would you rather" questions. If you want to up your game when talking to the person you like, today's article will be a complete guide on how you can effectively use would you rather questions.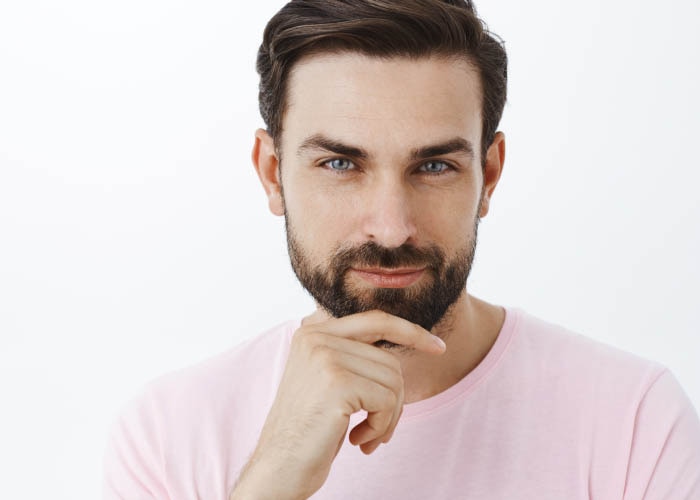 To begin with, you need to take into account your current relationship with the girl before asking her a would you rather question. That's because you must know what tone, timing, and context to use.
If you know each other from a dating website and you've just started to chat, it's crucial to know how to maintain a balance between being funny and not asking overly awkward stuff. Would you rather questions are awesome for escaping the traditional boring line of questioning but make sure to always maintain the conversation relevant.
On the other hand, if you two know each other for a while now, asking more personal questions, for example, won't do any harm. It will also be easier for you to pick questions that are more related to topics she follows/ likes.
General examples of "would you rather" questions to ask a girl are:
"Would you rather shower or take a hot bath?"
"Would you rather go on a lunch date or a dinner date?"
"Would you rather wake up early or go to bed early?"
"Would you rather use iOS or Android?"
Would You Rather Questions that May Define Your Relationship
Would you rather questions are a fun way to keep a conversation with your crush. However, some of them can reveal defining aspects of her and the future of your relationship! Asking things such as "Would you rather get married or not" are a great way to see what adaptations you'll need to make if you really want to stay with her.
Also, this line of questioning is useful if you plan to ask her out in the near future. A would you rather question about restaurant preferences gives you an idea of the kinds of places she may be interested in going with you. However, you should be cautious to avoid being too obvious in your intentions. Don't ask her on a date minutes after the first question. It will make you sound weird and sometimes even creepy. Use the questions in a casual and non-forceful manner, so the conversation feels natural.
Here are some questions you can use to discover her preferences
"Would you rather get married or just date casually?"
"Would you rather live free of kids or having beautiful successors?"
"Would you rather find true love or a hundred million dollars?"
"Would you rather move to another country or live here forever?"
Flirtatious Would You Rather Questions
When you want to get your conversation to the next level and start showing bigger signs you're interested in her, flirty "would you rather" questions are an excellent way of doing so. You'll be flirting while still maintaining the sense of asking questions.
After that, the conversation can be extended. When she responds to your question, she'll maybe develop her answer explaining why she chose one of the options. If she doesn't, you can ask her the reason behind her pick and even express your opinion about it. Since would you rather questions often include absurd situations and funny options to pick, she'll likely laugh at them. This is a great way of making her remember you.
Some flirtatious questions you can use are:
"Would you rather kiss me in private or in public?"
"Would you rather be snowed in with your crush or lay on the beach with him?"
"Would you rather date a guy with big muscles or deep pockets?"
In case you feel it, asking sexual would you rather questions is a great way of spicing up your conversation while maintaining it very casual. Obviously, make sure you believe she'll see such a question as okay because if your relationship is not that advanced, this act can backfire pretty bad.
She doesn't necessarily need to be your girlfriend yet. You can use these questions if you just want to be flirty. It helps if you have already demonstrated interest in dating her, though. On the other hand, if you two are already together, sexual questions are way more acceptable. At this point, you already have an intimate relationship, and there's no problem with using them.
Here are some sexual would you rather questions you can make use of:
"Would you rather spit or swallow it?"
"Would you rather send nudes to your boss or to your parents?"
"Would you rather only be at the bottom or only be at the top?"
Asking Your Crush Some Would You Rather Questions
Let's say that you're currently dating the girl, but she's still not your girlfriend, for example. All the context and situation change once again.
At this stage of a relationship, you should be more invested in going out on dates with her and spending less time texting. Therefore, it's a good time to use your would you rather questions to get her preferences straight. What kind of places does she like? What's her preferred kind of food? All of that can be discovered through this line of questioning.
Here are some useful questions you can ask her at this point:
"Would you rather eat Japanese or fast food?"
"If you were forced to pick one, would you rather never go to the movies again or never go to the mall?"
"Would you rather go on a good old road trip or on a luxurious cruise around Europe?"
"Would you rather eat at Taco Bell or Chipotle?"
Would You Rather Questions to Ask Your Girlfriend
So you finally made her your girlfriend. Congratulations! The most difficult part is out of the way, and now you just need to be a good boyfriend and maintain great conversations to make this relationship last. And romantic would you rather questions are still an awesome way of keeping your texts alive.
Since your relationship is at a new stage, the context of your questions completely changes. You just became more intimate, you know her much better, and so the options for asking her questions broaden a lot. The dirtiness and intimacy of your messages can increase, for example.
That doesn't necessarily mean every single thing you ask should be like that. It all depends on you to judge and come up with new ideas. Some examples are listed here:
"Would you rather hold my hand for ten hours every single day or never hold it again?"
"Would you rather eat your mom's food or your boyfriend's food?"
"Would you rather have a boyfriend who dresses comfortably or fashionably?"
Conclusion
If you're seeking to improve the conversation you have with your crush, ask her some "would you rather-style" questions. They're a fun and flirtatious way of keeping a casual conversation and preventing it from dying.
To be successful, you need to analyze your situation very carefully at first. Depending on the status of your relationship with the girl, the tone and occasion will vary. The most important is to always keep the chat relevant and appropriate to every situation.
Sometimes you may want to ask general questions just to keep up with a good flow on the chat. On others, you can add a little bit of spice and turn them into more flirty or even sexual questions. As we just mentioned, it's vital to always maintain an appropriate tone, or your attempt to make things better can backfire, and you may lose her. However, if you do everything right, use would you rather questions as much as you desire!