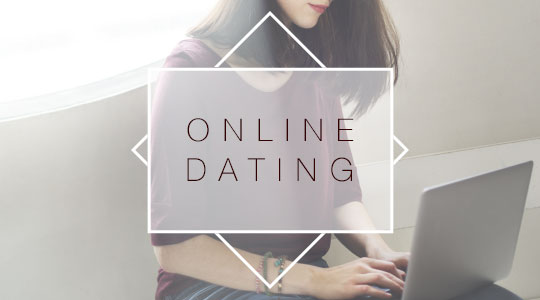 Breaking the myth of online dating
Historical facts about online dating
People have found a wide variety of ways to meet new partners over the years. The methods people use to find someone special have changed dramatically over time, and the internet has enabled many individuals to find partners who they may have never otherwise encountered. Many years ago, families worked together to help their children find suitable partners, and the dating process rarely lasted for long before marriage occurred. Today, things are much different, and couples can be together for a considerable period of time before deciding to marry – if they get married at all.
Before the advent of the internet, it was common for people to look at ads in their local newspapers to find partners. These personal ads would feature brief information on a person's characteristics and attributes whilst informing readers what kind of partner they were looking for. Printed ads placed by people looking for love have become something of a rarity these days, and millions of people across the world have moved their search online. The first known personal ads are said to have appeared in a British journal as far back as the late 17th century, with affluent men using them to seek out younger single women.
How people met in the past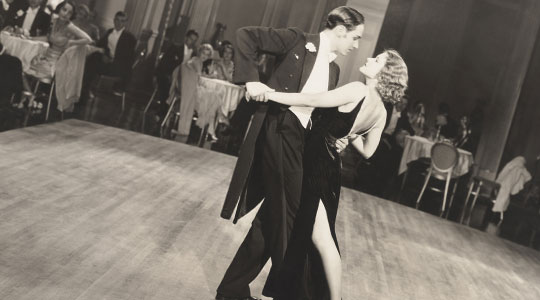 Even in the 1960s, computers were being used to help people find suitable partners. In 1965, a pair of Harvard students used a computer and questionnaire set-up to match like-minded students together. The service was called Operation Match, and it was eventually used by millions of people over the ensuing years. In the mid-1990s when the World Wide Web first came to prominence, a range of dating websites started to spring up. Email and instant messaging had become popular by the late 1990s, with people using these services to send quick and brief messages to people that they were interested in. The 1998 romantic comedy You've Got Mail was one of the first movies ever made about internet-based dating. Many people were introduced to the concept of online dating for the first time thanks to this film.
By the turn of the millennium, many online dating services were asking their users to complete lengthy questionnaires to help them find someone suitable. The advent of Skype and video calling was also a game-changer and enabled people to have visual conversations with potential partners as opposed to just text and voice-based chats. This service meant would-be couples could have video conversations with each other even if one person was on the other side of the world.
Can social media help you find love?
Not many people regard Facebook as an online dating service, but this has certainly helped many couples get together. Many people find themselves adding strangers who they appear to have shared interests with, and it's not hard to see how these connections can blossom into relationships. Many people even used the controversial 'poke' button to show others that they were sexually or romantically interested in them.
By the late 2000s, mobile internet connections had become much faster and more reliable, enabling people to chat and flirt on the move. A host of dating apps appeared online in the early 2010s, with many using GPR features to help them find singles in their immediate vicinity. Terms like "swipe left" and "swipe right" quickly became part of everyday conversation due to the popularity of apps like Tinder. Although many people hesitated to embrace online dating initially, it quickly became a mainstream concept and is fast becoming the most popular way to seek out a new partner. In the next section, we will take a closer look at some of the key facts and stats about online dating in the modern world.
Online dating in the modern world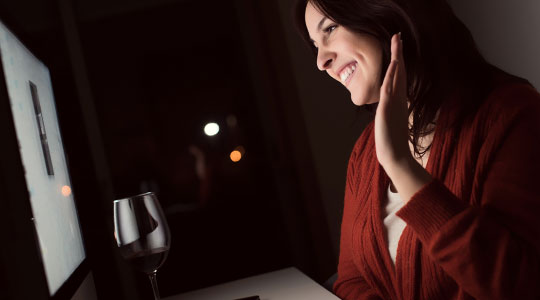 As online dating becomes more and more popular, it reaches more age groups and demographics. Figures from a 2017 Statista study tell us that 30% of Americans aged between 18-29 were using online dating sites and apps by this point. Figures from Forbes tell us that there are now almost 8,000 dating sites online, with more than 2,500 of these being based in the US. Although many people head straight to the big-name sites when they want to find love and romance, it's increasingly common for people to use smaller, lesser-known niche sites when they want to find a specific kind of partner. It's also said that around 49 million people have tried online dating at least once, with Pew Research Center figures telling us that more than half of us think heading online is a good way to find a partner.
A highly lucrative industry
The annual revenue of the online dating sector is said to be a stunning $1.8 billion. According to the Pew Research Center, around 66% of online dating users have had a relationship with someone that they first encountered online, with around 20% of serious relationships now starting on the internet, say Statistic Brain. It's also said that around 17% of couples that married recently first met on a dating service.
It's interesting to see which age groups online dating appeals to the most. As most young people tend to be tech-savvy, with many not in serious long-term relationships, it's possibly no surprise to find that over a quarter of online daters come from the 18-24 age group according to the Pew Research Center. Other figures from Pew tell us that 22% are aged between 25-34, 21% are 35-44, 13% are 45-54 and 12% are aged 55-64. However, 3% of these online daters are 65 or over. You may or may not be surprised to learn that there are more men than women using online dating sites. Statistic Brain say 52.4% of those searching for love online are male.
What are daters looking for?
People do tend to prioritise different things when searching for a partner. Statistic Brain say 49% of online daters make looks a priority, whilst 64% look for shared interests. This would mean that 51% don't see looks as so important – or at least they say they don't. Are you wondering which countries online dating is the most popular in? If so, read on. According to Benzinga, China has the biggest proportion of online daters, with 19% heading online to meet partners recently. The US was second with 17%, with Canada close behind with 14%. 12% of the UK population have been making the most of online dating recently, but meeting people via these methods seems less popular in France (8%), Italy (7%) and Austria (6%).
It's also said that 22% of people have asked someone to assist them with profile creation and that a third of women have sex on the first offline dating encounter. Pew research suggests that social attitudes towards online dating still need improvement, with 23% of people regarding online daters as "desperate", with Phactual.com saying more than half of internet daters lie on their profiles. Statistic Brain say 10% of online daters opt to quit within 90 days.
Dating apps and websites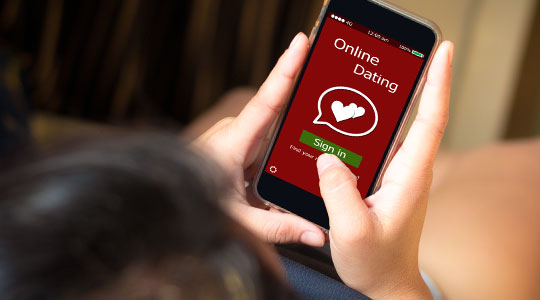 Dating apps and sites both have their advantages Dr R.Y. Langham has spoken about the main advantages and disadvantages of both sites and apps.
"The main pro of dating apps is accessibility. In other words, you can access these apps from your smartphone, which means you can look-up profiles and contact and connect with others, while you're on the subway, in class, shopping, and even while out on another date. Another pro is that apps tend to be faster. Moreover, they are usually updated and improved more frequently. A con is that a particular dating app may not be offered on your specific smartphone. In addition, dating apps tend to be glitchy – way glitchier than dating websites. A pro of a dating website is you're not constantly bombarded with messages from interested people. In fact, you typically only see the messages when you log-on from your computer or tablet (some apps are only apps and some sites are only sites – no crossover)."
Langham says website daters tend to be more focused on serious long-term relationships, but app users are normally seeking something far more casual. He does say websites can have their drawbacks even for serious daters, as they "tend to be slower and their pages tend to be more crowded than on apps."
Let's take a look at the key pros and cons right now.
Apps
Fast and efficient
More niche apps available
Tend to be updated more frequently
Offer more matches
Get dates quicker
Ideal for hectic lifestyles and casual connections
Offer geolocation facilities
Give less information about matches
Better for younger daters
Websites
Often offer more detail
Ideal for laptop use
Often better for serious, long-term love
Easier to keep current location secret
Require more time investment
Can be harder to get dates
Need more financial investment
Next up, we will take a look at some of the biggest online dating brands and what they have to offer.
Tinder and other major players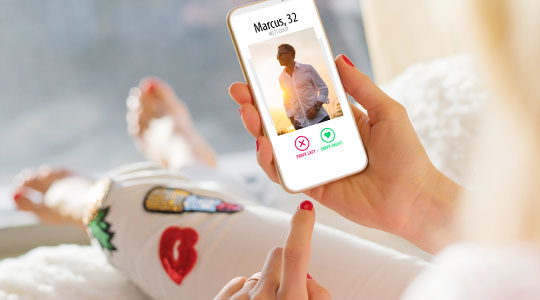 Tinder
Launched: 2012
With Tinder, you get to swipe left or right depending on whether you find them attractive. The app was designed with mobile use in mind and offers a simple layout. Nobody ever finds out whether you "like" them unless they like you too, so you don't have to worry about being left embarrassed. You can only receive messages from someone that has "liked" you, so you won't get correspondence from anyone you don't want to hear from. Although the app has been criticised for being "shallow", it does have 57 million users around the world.
Match.com
Launched: 1995
Match.com is one of the oldest and most well-known online dating services. When you first set up your profile, you're asked about your lifestyle and appearance so the system can identify suitable matches for you. You also get the chance to choose from a large number of interests and say what you are looking for in a partner, choosing dealbreakers if you wish to so unsuitable members are excluded. The site also runs events where potential couples can meet as part as groups, which can be less intimidating than a one-to-one date. The site has around nine million paying users.
eHarmony
Launched: 2000
eHarmony is a long-standing internet dating service which is focussed on meaningful, long-term relationships. Payment is required if you are to make use of the best features, and you can't send messages or look at photos without a subscription. It takes around 20 minutes to sign up for the service, and you can also take part in a compatibility quiz so the system can recommend suitable matches for you. It also asks you about the emotions that you have been experiencing recently as part of the process. eHarmony is said to have around 750,000 paid members and 10 million active users.
Online dating safety facts and stats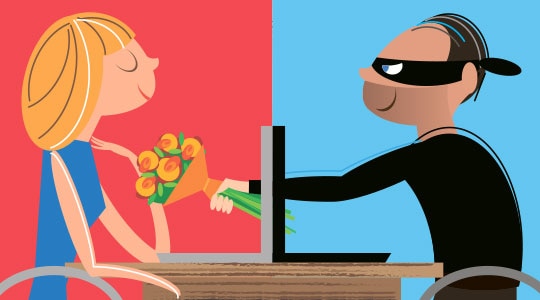 Although online dating can help you meet amazing people that you may have never otherwise encountered, it is important to remain vigilant and do all you can to stay safe when using these sites and apps. Data from Marketdata Enterprises suggests that around 10% of online dating profiles are fake, so it's essential to join a site that works hard to weed out the fraudsters. This is one reason why so many people opt to use paid sites as these are more exclusive.
There are many good reasons why people are allowed to remain anonymous when using online dating sites. By staying anonymous until you have found someone you have good reasons to trust, you can protect your personal information and avoid being targeted by scammers. When it's time to head out for an offline date, make sure you meet in a public place and tell someone where you are going, as well as when you will be back. When you spend weeks or months getting to know someone online, you can find out much more about their character and make a more informed decision on whether to meet them in real life. If you meet someone by chance in a bar or club for the first time and know nothing about them, leaving the venue with them can be much riskier.
Keep your personal information safe
If someone does start to ask you for a considerable amount of personal information in the early stages of online dating, do not give it to them. Avoid providing them with details like your address, birth date or any financial information. There are some statistics you do need to be aware of so you can start online dating safely. It's said that around 10% of people using free sites are scammers (according to data from Marketdata Enterprises Inc), around 10% of sex offenders use dating sites (source: Phactual) and that half of people on these sites are already in a relationship (source: The Bittersweet Life blog). 11% of online daters are said to be married according to the same blog, so do try to keep your wits about you, as you would in your ordinary offline dating life.
Dr Karen Phillip offers five key tips for staying safe when meeting people online:
Use reputable sites - preferably the ones you pay to join
Limit the personal information you provide
Never have them attend your home or know where you live initially
Always speak to them on the phone or via Skype after the initial connection
If meeting up ensure you advise friends or family where you are going and have them call in case you need to bail out
Interesting and funny facts about online dating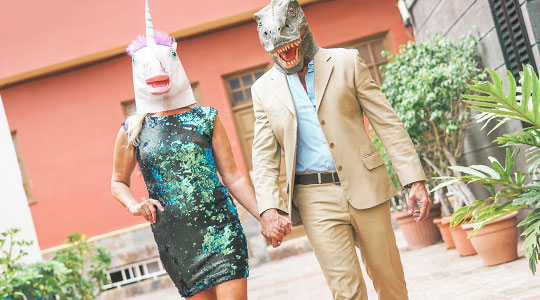 As online dating has grown in popularity, a wide range of interesting and amusing stories have emerged, with many fascinating stats having also been released. In this section, we will take a look at some of the most important stats and most entertaining online dating tales.
A 1 in 562 chance of finding love offline
The relationship coach Debbie Rivers says "online dating/apps are the best you will find the highest number of singles in one place. Whether you love it or hate it, it is not going anywhere any time soon". The love expert adds "If you leave love to chance you only have a 1 in 562 chance – there is a higher chance of winning the lotto – 1 in 55!"
40% of couples are meeting via dating sites and apps
Another dating expert Eric Resnick says more than a third of couples are now meeting through online dating sites and apps. "Online dating sites and apps present a relatively safe space where you know everyone is there for generally the same reason. You can do your due diligence by reading their profiles and checking out their photos and then take your shot and strike up a conversation. You don't need to get dressed up".
Some men find ghosters more attractive
According to Sugarcookie.com, 11% of men were more enthusiastic about dating someone after they had been "ghosted" by them. "Ghosting" is the practice of simply ignoring someone's correspondence in the hope that they will go away rather than explicitly telling them they are not interested in taking things further.
Almost a third of people find iPhone users more attractive
A Match.com survey found that 29% of singles found their date more attractive if they owned an iPhone. Meanwhile, Live Nation said 10% of singles deemed live music to be more important than sex.
Biggest dealbreakers in LA
According to Ranker, the biggest turn-offs for singles in Los Angeles were carrying small dogs in purses, crashing on other people's couches and following Scientology. Another wake-up call for those that give away too much personal information online is that victims of catfishing lost $187 million online in 2018, say highspeedinternet.com.
Let's take a look at a couple of the most amusing stories about online dating.
A Twitter user called 'ChelseaThrash' said they were once out on a date with a man with limited funds who asked to borrow $10 for a drink. When he returned from the store, he produced a winning scratchcard and took them home after they refused to join him at a strip club with their new-found wealth.
In a story from People.com, one person was discussing bad dates with a potential new partner and told him about a 450lb man she had recently met up with. After he asked what the guy's name was, it turned out to be his roommate.
One Reddit user was on a date with a quiet man who asked no questions and only provided one-word answers whilst drinking beer in silence. Although the date ended awkwardly after just half an hour, the man texted the user shortly after to request a second date because it was "so much fun".
However, it's not all doom, gloom and awkwardness. Let's end this article with a couple of happier tales from the world of online dating sites and apps.
A woman called Christina Edwards shared a positive online dating story with Metro in 2018. Before she started using dating apps, the men she had dated had either been "super clingy or assholes". One night, she decided to join Tinder after numerous glasses of wine and went onto meet the first man she was matched with. The first date went fantastically, and it wasn't long before they were heading out on idyllic holidays together, sharing an apartment and bonding over their mutual love of wine. After he proposed on an Australian beach, they had a December wedding.
One anonymous individual shared their story with Gizmodo after meeting their partner on a leading online dating site. The man won them over by not looking "like a total creeper", not being married and not making "continuous references to only wanting to have sex". Although the woman said she wasn't looking for anything serious, they quickly moved in together and got engaged 18 months later.
Although online dating has its cons as well as its pros, there is no reason why it cannot work for you if you are ready to find someone suited to your tastes. LoveAlert911's Kevin Darné sums this up by saying: "Online dating apps and websites are simply a tool for (meeting new people). Much like a fork is a tool for eating. One can have a garden salad or a slice of double fudge chocolate cake. However, no obese person would ever blame their (fork) for their weight gain!"