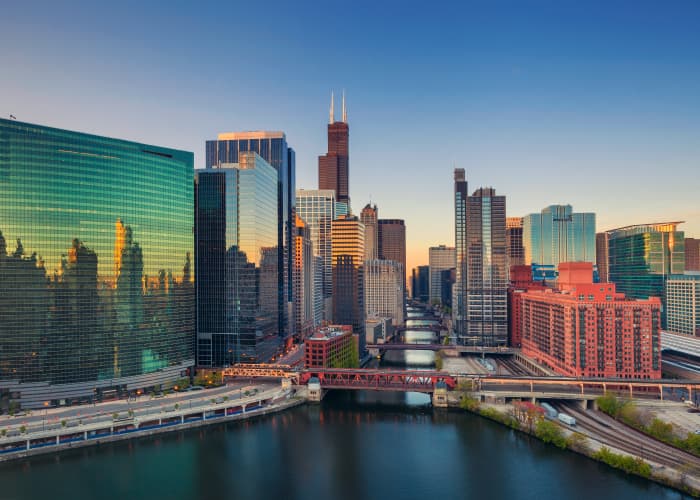 Use These Date Ideas in Chicago for Great Moments in the City
Here Are the List of the Best Places to Meet Women in Chicago
It is a vibrant city, making it easy to hunt for women. With the many entertainment spots, single men have lots of options to look for women. For everybody who prefers hunting for girls during the night, check out the city's popular clubs, and you will not miss single girls. Some of such clubs include House of Blues, Old Town Pour House, Buddy Guy's Legends, and Stereo Nightclub. Others are Nacional 27, Kingston Mines, Smartbar, and Electric Hotel.
There are many options for daytime hunting. Other than the popular cute places that are also tourist attractions, you can check girls in shopping districts and malls like The Ridge Mall, Woodfield Mall, Harlem Irving Plaza, Water Tower Place, and Westfield Old Orchard. You can also check Fashion Outlets of Chicago and Chicago Premium Outlets.
The easiest way to meet city hotties without stepping out of your home is online dating sites. Once you find someone for dating either from the clubs, malls, or dating sites, there are many places you can take them for meetups in the city as there are lots of fun things for couples to do.
We have checked the popular hangout spots as well as cool places for your Chicago dating. There are places ideal for the first meetups and places good for intimate dates. They will help to answer your question, "Where can I go on a date?"
Make Your Dating with Unique Date Ideas in Chicago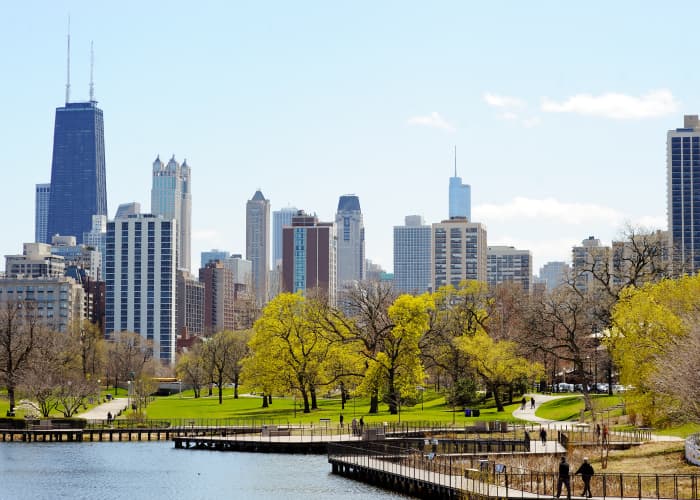 Trying something unusual is always a great way to break the monotony of casual restaurant time. There are many places to see in the city, giving you plenty of options to do things out of the ordinary.
AIRE Ancient Baths
This is a luxurious modern bathhouse that is set up in a rustic factory. The setting and scene make it one of the most exciting places to take your girl or wife for dating in the city. At the bathhouse, you and your girlfriend will get a sensual and unique aquatic experience. You can try out various pools in your swimsuits.
Ride to Chinatown
Take a water taxi to Chicago's Chinatown. Although you can get there by ordinary means like a bus, a water taxi will add up the fun and adventure you seek. It is a 15-30 minutes ride, and it is enough time to enjoy the cool waters' scenery.
iFly Lincoln Park
Get your adrenalin rush fix by engaging in the iFly experience in the city. It is like skydiving without an airplane and is among the most adventurous things to do in a day. The company designed a method of simulating a real skydiving experience, and this activity will definitely get your blood pumping.
Cooking Classes
You can also take cooking classes together with your girl. Some of the places that have nice cooking classes are Cook Au Vin, Eataly, and Cooked Chicago.
Plan Romantic Things to Do in Chicago
Get your love life spiced up by taking your girlfriend or wife in the most exciting places. If you don't know about these places and activities, read on to find out.
Horse and carriage Ride
A horse and carriage ride along Michigan Avenue is one of the unique experiences you should try with your girlfriend. You and your girl will feel like King and Queen, and it is the intimate experience that most people are looking for. You can take the ride either during the daytime or at night. An evening ride is also one of the most beautiful things to do in this area.
Tour the City by Helicopter
Go all your way out to impress your girl with a tour on a helicopter. It is a once-in-a-lifetime experience that you should definitely enjoy with your loved one. Most of the tours are guided, with the pilot narrating as you ride on the city's most iconic landmarks.
The Botanic Garden
It is one of the best romantic ways to spend your time here. With around 380 acres, this botanic garden has 4 natural habitats and 25 display gardens. Favorites among visitors include the bonsai gallery, the aquatic garden, the beautiful Elizabeth Hubert Malott Japanese Garden, the Regenstein fruit and vegetable garden, and the Model Railroad Garden.
Choose These Restaurants and Bars for Dates in Chicago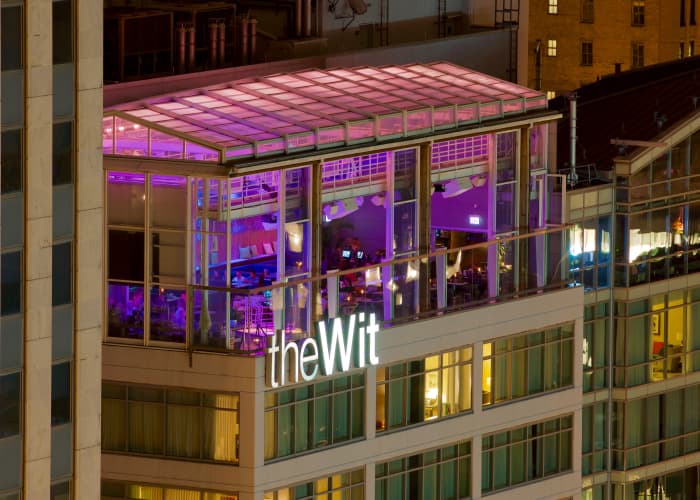 Planning for a nice dinner in the city but not sure about the right location? Check out these beautiful restaurants in the city. And we will tell you about the nice bars too.
Bistro Campagne
It is one of the best spots for dating in this part of Illinois. The restaurant carries with all the traditional French bistro. The greenery-strewn patio creates a lovely ambiance that you are looking for. The shimmering fairy lights complete the look and set up.
Roof On Thewit
This swanky lounge in the city is the perfect spot to make an impression on your girl. Located on the Wit Hotel's 27th floor, you and your partner will enjoy awesome skyline views from this spot. It is a classy spot and should be on your list for an exciting dating.
Virtue
This is another great spot for romantic dinners in the city. The restaurant specializes in Southern American cuisine and carries with it some sexy vibes. The lights are turned down, and the menu boasts of excellent wine.
Bavette's Bar & Boeuf
It is also one of the most romantic spots in the city. A sexy ambiance sets the tone in this establishment located in River North. Enjoy classic cocktails, mouthwatering traditional sides, prime beef, and a lovely patio.
The Long Room
It is an excellent joint for evening drinks with your girlfriend. As the name suggests, there is a long room for drinks. It also has comfy booths for the two of you to hang out and have private conversations.
Here Are Good Venues for the First Date Ideas in Chicago
The first meetup doesn't have to be expensive. But some people like creating an impression right from the word go. Whatever your preference is, we have nice options for your first meetups in this area.
Lincoln Park Zoo
This is an affordable option as well as the first date idea for lovers of nature. Animals can be a good source of entertainment, and a visit to this zoo seals the deal. Enjoy a look at several exhibits at the zoo too.
Pub Royale
This place is for those who prefer to have their first meetup in a bar. A drink or two, and you loosen up for candid conversations on your first dating. Pub Royale has quality drinks, quirky decorations, and great food, making it one of the best first spots for dating.
Live Comedy
There is no better way of engaging in a lively date full of laughter than a comedy show. The best option is Second City, which is considered the best place for comedy-themed date nights. You can go for the regular stand-up comedy nights or choose a date for Indie comedy at venues like the Conservatory.
The Darling
She asks you where you are going to meet for the first time, and you tell her at The Darling. The message is delivered. The Darling is a nice spot for your first meetup, especially if things go well and decide to extend with drinks and dancing. This kitchen and bar have a variety of foods and drinks.
The Easiest Way of Meeting Girls in Chicago - Online
The city has lots of places where men can hunt for single girls. But you may not have the time to go out at night or visit shopping malls to check out girls. This is why you should use online dating sites to meet girls in the city. If you are on social media sites, using these dating platforms should be easy for you, regardless of age.
Comparing online dating vs. traditional dating will bring out pros and cons of each approach. However, online dating has more benefits compared to traditional dating. That is why there are many success stories of couples who have met and married through dating sites. For senior singles, some may prefer traditional dating. However, embracing technology will make things easier because you can meet a person from any city, state, or country, right from the comfort of your home.
The dating sites have nice features that make your life easy when using the platforms. For example, if you look for a Caucasian blonde between 25 and 35 years living in this city, use advanced search filters on the website to quickly find women who fit that description. Going the traditional way will take you more time to find them. Therefore, online platforms are the best approach if you want to meet singles in the city for dating.