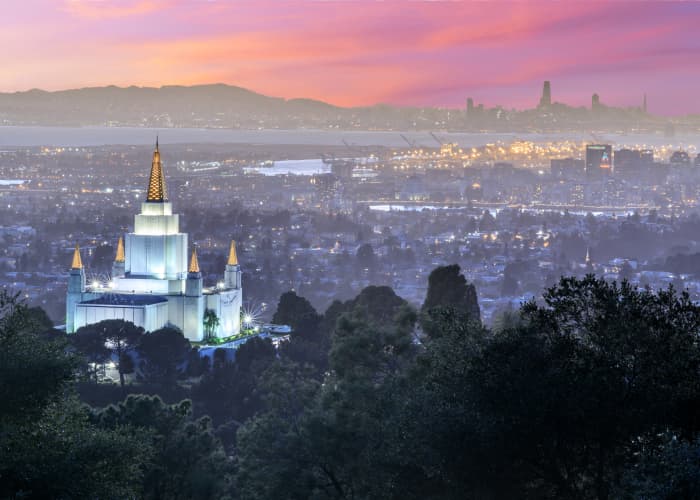 Great Spots and Date Ideas in Oakland
Dating Guide on the Best Places to Meet Women in Oakland
It is a vibrant city enjoying lots of love and pride from its residents. Do not ask where you can go on a date here as we're just about to explore great suggestions and cute places to meet your potential couple. Even those already in relationships won't miss the many fun things for couples to do in this area. Women are crazy about surprises that mainly come through gifts and planned sightseeing. To meet hot women in Oakland head to some of the enticing spots we've listed below.
Go and cheer Oakland A's. It is East Bay home, and many local women and men understand that nothing says summer in the city like a baseball game. There's even an extra festive evening when you can get to meet more hot singles.
Head to Oakland Museum of California to listen to live music with other locals. The Friday night parties start from 5 – 10 p.m. The place is just social and lively for new meetups.
Grab an experience at Art & Soul Oakland. This is the city's annual celebration of music, dance, and food. Check the schedules and plan to watch the live performances as you shop around and interact with hot singles.
Peruse everything from artisan facts through fine art collectibles to vintage finds at the friendly Jack London Square. Live music and different collections of food and craft beer attract many locals and visitors.
Unique Date Ideas in Oakland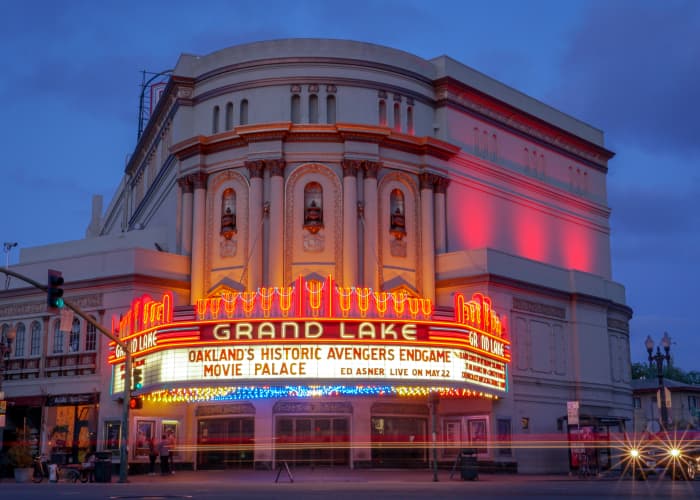 There are many exciting places to see in the city in one day. Whatever your intention with the new partner or your long-term better half, lots of exhilarating experiences await you. You can never run out of things to do here.
Enjoy a summer picnic at Lake Merritt. It thrills with bird watching while taking pleasure on a rented paddleboat.
Learn while you both sip at Classic Cars West. The venue is a vintage art gallery and an event space with a restaurant and a beer garden.
Hike through Redwood Regional Park, a hidden redwood forest harboring golden eagles, deer, and other wildlife.
If wine is your thing, as well as your partner, try a new brew at Westbrae Biergarten. How would it feel spicing your couple in a local beer garden? This spot serves a variety of hand-selected California Craft and lagers.
Go and catch a waterfront flick by braving a movie evening at Jack London Square. The occasion is mainly in July and August. Bring your blankets, pillows, and snacks to enjoy the rare moments together.
Treat your second half to anything at the all-under-one-roof Rockridge Market Hall. It's just the ideal starting point for an epic day.
Go hand in hand and share dinner on the patio at Plank. You could then proceed to play interactive video games or knock down some pins at the bowling lane.
Romantic Things to Do in Oakland
If you thought it is not a lovely city, we've lots of surprises in store for you. We share with you lovely suggestions for dating that will leave wondering why you didn't get to know such secrets earlier. Most of the nice places are not that pricey too. Here is a highlight of the interesting things to do at night or during the day.
Visit the residential neighborhood off Grand Ave and get romantic at the Morcom Rose Garden. With hundreds of flowers, the radiant blooms are quite delighting. There are even benches to take in the sun and scents.
Keep it casual and romantic way late into the night at Hi-Life. Order a couple of beers, then head upstairs with your date to tilt some machines.
Spend your Friday together at the Oakland Museum. The culture, food trucks, and a DJ make the weekly event exhilarating. Dance your moments off to the museum's DJ or live band after the food.
If your second half loves nature, hike the roads less traveled. The hiking trails here are a hit — the feeling of leaving the city noise refreshes.
Go and cuddle around the fire at Drake's Dealership. There are even wood-fired pizzas and sip brews from Drake's Brewing Company.
The Best Date Restaurants and Bars in Oakland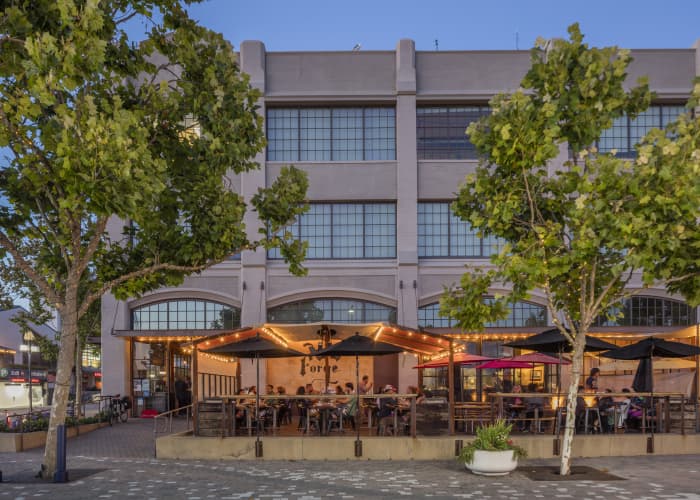 Bars and restaurants still form the best dating spots in the city as anywhere else. Date night ideas call for entertainment venues whose session runs well into the late hours or cool bars and hotels with a serene ambiance that enables you to blend well for the night. You don't have to kill yourself seeking such fantastic spots to give you some great suggestions that will serve your intentions.
Cana Cuban Parlor and Café at Grand Lake – Plan an afternoon stroll around Lake Merritt with your special one and later take them to Cana for a delicious bite and decent cocktail. This would be a great opportunity to try Cuban food too. There are great options for both meat lovers and veggies.
Bar 355, Uptown – Sometimes, dates are more about winning and cocktailing than dining. This especially so if it's not the first date. It's just a way of having a good time for those who embrace it. You'd be a fool to check Bar 355 right in between Broadway and Lake Merritt.
Diamonds Sports Bar & Grill also stands out from its great selection of food items. Its located inside the hotel, and you can enjoy happy hours till 11 p.m. It's more like the Laugh City that hosts hilarious comedians. After breaking your ribs, you can grab a delicious meal, hot drink, or favorite beer from the surrounding stands.
The First Date Ideas in Oakland
The best first spots for dating are those open areas where both of you feel comfortable and safe to spend a few hours together. It could be a busy, fun spot with lots of people or a serene environment where you can enjoy cool, intimate moments. Day activities never disappoint here when it comes to enjoying engaging fun.
Head to Oracle Arena together to watch Golden State Warriors play. This is a big opportunity to miss on. You'll easily blend with other basketball fans.
Visit The Museum of California, Redwood Regional Park, or USS Potomac. These places are rich in history and are surrounded by great restaurants where you can cool off after learning something new.
Have you ever watched fruit bats? Head to Oakland Zoo to observe how adorable they look compared to what people commonly think of bats. There is also an amusement park nearby where you can extend the fun.
There is holy water in a rotating fountain at the Cathedral of Christ the Light. The art and symbolism to the right of the entrance is just breathtaking. Take a walk or ride to the place to take pleasure in viewing the architecture.
If you're both into movies, concert, and shows, Fox theater and Grand Lake Theater could be your favorite spots. The rooms, seats, and general atmosphere are cozy.
Meeting Girls in Oakland Online
This city is among the top vibrant cities of California that hosts the hottest women you can only dream of. Since the internet engulfed dating scenes, online dating sites have been on an exponential rise. More and more persons are finding online hookup services easier, more thrilling, and enjoyable compared to traditional dating. The arguments around online dating vs traditional dating have never ceased. The truth is that traditional dating has its thrills too, but the digital generation seems to burgeoningly clinging to digital endeavors even on dating aspects. The claim is that it's fast, secretive, and accessible from the comfort of your stay. Many people find Oakland dating to be an easy way to meet singles online. It only requires choosing your favorite dating web where you'd create your personal profile to start interacting with other like-minded singles. The online sites are equipped with search filters and communication features that facilitate your finding and chatting with those you find attractive and compatible. It shuns the embarrassing aspect of traditional dating where you had to be introduced to date by your friends or relatives, or go courting public places or social gatherings to meet this person.