How to attract a good man for marriage by seduction
We are all driven by hormones, chemicals flowing through our bodies that often determine how we act, or when it comes to relationships, who we are attracted to. We can't always pick and choose a person to fall in love with, and it's not unusual to be drawn towards an individual who might be termed inappropriate because they also happen to be someone's husband. But connections can be stronger than traditional ties. There have been so many instances where a single might look for a partner for a sexual encounter regardless of the consequences. At the back of their minds, they might appreciate their actions might lead to a marriage break, but the feelings they have override the morality of the situation. Assuming you are attracted to a married person, what is the best way to approach this subject? Are there particular methods of seduction that work better than others?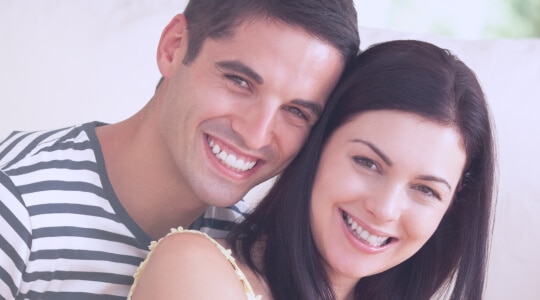 Why do I seem to attract married men?
It's a fact of life that some people are naturally attractive, and this isn't something they can choose to switch on or off at will. Whether it's their features, hairstyle, fashion sense, lifestyle, or happy personality, they will exude an air of confidence that makes it easy to form connections. When it happens with other singles, then no harm is done and the relationship can run its course, possibly ending up as a long-term commitment. Problems arise when those who seem most drawn to your charms are not exactly free and single themselves. One issue is married men sometimes gravitate to available women because they like the idea of an affair that can be kept as low-key as possible. They won't necessarily be seeking any sort of long-term commitment, but love the idea of getting involved in someone on a strictly casual – and illicit – basis.
The best way to entice a married man to bed
While there can be no denying a husband can be tempted into a no-strings-attached fling with a vibrant girl, what happens when this captivation occurs in the opposite direction? For any female who is contemplating the idea of leading on a husband and taking him away from his loving wife's arms, what are the best ways of accomplishing this? How to get a married man to sleep with you is a far from uncommon question amongst single women. The obvious course of action is to concentrate on basic sex appeal. A husband is a guy, after all, and what better way to entice anyone to bed than dressing provocatively? When you engage in conversation with the person you are interested in, single girls can get away with being as outrageously flirtatious as they wish. To the married man, this is an instant turn-on, especially if you use sexual terms or make innuendos they would never hear from their wife.
Ideal body language for seducing men
Flirty conversation is one thing, but you need to remember these crucial facts about the language. Only 7% of communication is verbal, meaning 93% is entirely unspoken. Of the latter, the tone of voice accounts for about 38% of the message being transmitted, while the remaining 55% is down to body language. In a world where we can be bombarded with chat – during conversations, via mobile phones or online chat software, these facts might seem had to believe. But the truth is often stranger than fiction. Since body language makes up such a significant aspect of touching base, mastering this subject is key to seducing men. Guys respond to direct stimuli, so forget about subtlety. If you want to arrest someone's attention, go for a plunging neckline, choose the optimum bra for accentuating your curves, wear a short skirt complimented by killer heels. Coupled with a devilish expression and scarlet lipstick, these will all have a similar effect on him as hypnotism.
Recommended methods to make a married man desire you
If you want to make a married man desire you, another terrific tip is to play the unobtainable card, but in a way that suggests there's a glimmer of hope for the guy who perseveres. Some women prefer to come across as unsophisticated and easy, an approach that will certainly produce results in the short-term. But if you are looking for something more durable and passionate, then treat the courtship routine as a bit of a game. Let him think he is in with a chance from the outset, only to clam up when he starts jumping ahead of himself. Men love the idea of a chase, of having to work to get what they want. Don't give the impression they are never going to get this, either. Ensure you drop enough hints and flirtatious comments to give the impression you might be interested if they play by your rules.
How to attract a good man for marriage
The logical extension of seducing a married man is taking your relationship to the next level. What happens when you've gone to the trouble of praising someone away from their wife with some healthy and full-on femme fatale behavior, only to find your feelings blossoming beyond infatuation? If you want to attract marriage material, you need to up your game. Certainly, go for the same sort of seduction, but this should be more drawn-out, stoking the sexual tension, giving the impression you will be a much more favorable alternative to the partnership they already have. At an early stage in your courtship, you should be able to ascertain whether or not there's sufficient chemistry between you to indicate this relationship could last much longer than just a weekend fling. You should also be able to decide if this guy's intentions are good and honorable.
Conclusion
There's a time and place to employ the subtle art of seduction, but if you're out to attract someone who is 'spoken for,' a direct approach is sometimes preferable. You can easily appeal to any guy's basic instincts by flirting and dressing in alluring clothes.