Who is a Gay Sugar Daddy?
A sugar daddy is a modern gentleman with exceptional experiences, refined taste and abundant resources who's seeking someone special to share in his extraordinary lifestyle through meaningful relationships. A gay sugar daddy is a generous older man who spends lavishly on his boyfriend. Sugar daddies are mostly businessmen who consider themselves too busy for conventional dating. By meeting an ideal sugar baby, the couple usually establishes their boundaries, whether or not sexual encounters will punctuate the relationship. The financial agreement might be part of the early arrangement.
The gay sugar dating scene may seem obscure, but there are tons of older men looking for men out there, as well as online. The fact is, sugar comes in many forms with LGBT arrangements being one of the many variations.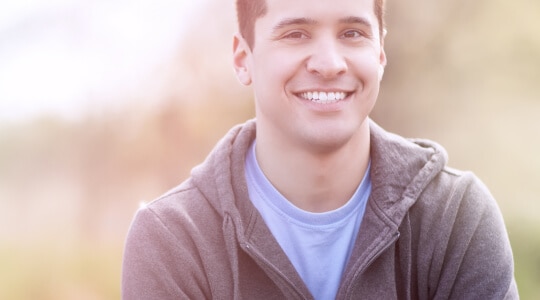 How to Find a Gay Sugar Daddy
Figuring out what you exactly want in a gay sugar relationship is important even before beginning the hunt. Discerning whether you're looking for sex, regular income, gifts, travel or adventure is very significant. It could be you're even interested in a like-minded person for guidance and connections within your career path.
To find that perfect gay sugar daddy, here are some tips that might turn very helpful.
Set your dating profile on reliable sites – there are tens and tens of reliable dating sites that can reward you with what you're exactly looking for, whether you're actively seeking for an older gentleman with some dough or something else. Put yourself out there by sharing your passionate interests to get an ideal match.
Be persistent – Finding a gay sugar daddy overnight is more of a reverie. It's going to take some time to work. Simply keep at it and before you know it, you'll be naked in a jacuzzi with your romantic self, wallowing high in the clouds. Isn't that what we secretly admire?
Dip one leg before the other – It's good to ascertain you're falling for an ethical sugar daddy. Don't fall for a con man like many singles do, rather in a rush. Find an older gentleman who doesn't use loopholes to screw over the gullible sugar babies.
How to Talk Like a Gay Guy
So many men feel shame about sounding gay, but that's so until you experience what it is to be gay. You might even think that you know what gay person sounds like, but there are caveats to the cliché. Seeming gay is a way of holding oneself or a way of dressing, but is also a way of speaking. It's generally perceived that a gay guy has a developed natural tone that points to his homosexuality. Some gay men may subconsciously adopt certain female speech patterns, as well as behaviors.
In terms of perception, hissing or stridency that reveals more feminine articulations are taken as younger-sounding. Gay talk is usually punctuated by carefully enunciated pronunciation, high and rapidly changing pitch, breathy voice, and lengthened frictional sounds.
What Sugar Daddies Want
While preferences and tastes vary from one person to another, there are special traits that sugar daddies tend to look for in potential sugar babies. The most common sugar baby qualities that any affluent man will take good notice of and go searching for the ideal baby include:
Mind-blowing sophistication and elegance – It may sound shallow, but the very first thing that captures the attention of gay sugar daddies is the outer appearance. Any sugar baby that tops that with definite charm to woo any person has all the advantages to a breathtaking gay hookup.
Goal oriented – No sugar daddy is willing to waste his hard-earned money on someone who is totally clueless. It's thus enticing to have achievable sky-high goals worth being financially supported. Do you remember the phrase 'charm with brains'? Successful sugar daddies admire young men with good plans going on in their lives.
Keep the boundaries – Most sugar daddies like to keep it to themselves at times. They rarely open up about their personal life. A good gay sugar baby should thus learn how to keep a lively romantic space without being intrusive.
How to Keep Sugar Daddy Interested
With thousands of sugar daddies looking for their perfect matches online, finding an ideal one is not as easy as keeping the romantic fire burning. Valuing the older gentleman as a partner may see your relationship go far.
Make him happy with a joyful attitude – As a sugar baby, ascertaining sugar daddy's happiness guarantees your happiness too. Boost his self-esteem and he'll continue showering you with cash and gifts. Remember to always put a smile and a happy mood around him.
Be smart and intelligent – Punctuate your dress sense with some sense of humor and you'll be deep into your partner's heart. If you come out intelligent, confident and emotionally mature, you might make a valuable company of older men.
Be grateful – Pure gratitude elicits pleasure on spending. It could be a step to the happiest experiences in the relationship. Always appreciate small favors and gifts.
Topics to Avoid While with a Gay Sugar Daddy
After spending time and other resources in search of a perfect sugar daddy, it'll be very sad and frustrating to immediately lose him. Knowing the topics that mostly put gay sugar daddies off and learning how to avoid them is therefore indispensable.
Payment of services rendered – Sugar daddies understand that you need some money more than anyone else. Immediately bringing up the topic of payment might portray that you're just after the money and that you don't give a damn about the relationship itself. Act smart and avoid depicting him as your wallet.
Your past sugar relationships – Your sugar daddy doesn't want to know how many have been with you before him, and how great they treated you. Always feel as if you're new on this.
Detective questioning – Acting like the inquisitive spy in your relationship might deter some possible great arrangements that would have otherwise happened. Do not get too interrogative.
The story of your nagging friends - Do not share with your sugar daddy how your friends enjoy partying and getting wasted. He'll think that you're exploiting him for such a lifestyle or maybe you enjoy doing the same things as your friends.
If you strongly feel that dating a gay sugar daddy is the thing for you, try one of the many sugar daddy websites available online. If you dare dip into the sweet sugar bowl, we've shared useful tips here and above that lets you know what you're up against.