How to Make a Good Profile Picture
The apparent success or failure of a dating profile doesn't purely rest upon having a good profile picture, but it does help. The profile picture is the first thing anyone will see when they're searching through photos, so it is important to ensure it stands out and attracts the kinds of singles you're looking for. Good account pictures don't just appear by magic, though. Taking some time to think about how you want to look and selecting the right images is imperative to attracting others to your profile. Fortunately, our tips for good account pictures will help you take the best photos possible.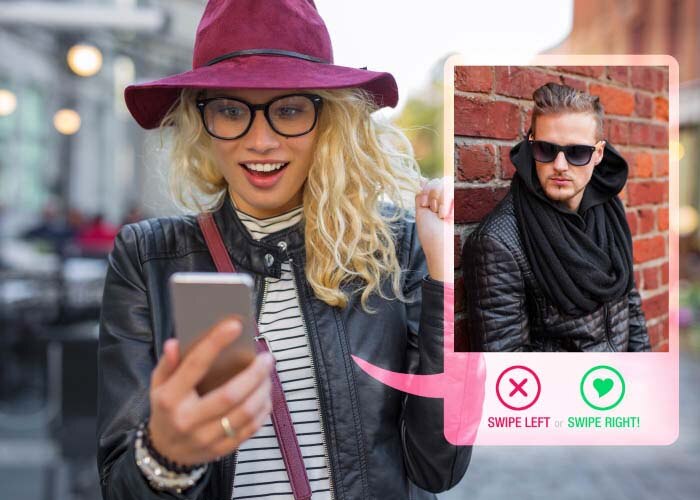 What Is a Good Profile Picture?
Before we jump into the nitty-gritty of how to get attractive profile pictures that will set you apart from others, we need to explain what constitutes a good profile picture. Some of these seem like obvious technical requirements, while others will affect someone's perception of who you are.
Good Lighting
This will take any photo from boring and dull to interesting and give you a second glance. Good lighting will highlight all your wonderful features and portray you in the best light. Plus, it is much more interesting for the eye to look at a photo that has dynamic lighting. Whether you're looking to take an inside or outside shot, there are different ways to achieve the best lighting for your profile picture.
Easy to See Your Face
It is meant to be a profile picture of you, not half of your face or your face obscured by something. Someone wants to see what you look like and, although this may be scary, it is in your best interest to choose a photo that clearly displays you.
Up to Date
Although this may not come into play until meeting someone, ensuring that your profile picture is up to date is incredibly important. Choosing a good profile picture is selecting something that is as true to who you are as possible while still making it as dynamic and interesting as possible.
The Focus Is on You
You don't want something crazy going on in the background or that nobody can tell who they are meant to be talking to. Clearly distinguishing who you are in a photo will give you a much better chance at being chosen by someone who is looking at your profile.
So, all in all, a good profile picture should clearly display you and not obstruct your face. This is integral to attracting attention and getting more hits on your profile. Choosing a photo that hits all these marks will ensure you are off to a flying start. But how do you achieve all these things and ensure that you still have a photo that you want to upload? We go through some tips and tricks on how you can hit all these markers and create the best profile picture possible.
Profile Picture Tips
So, now that you know some of the basics, it is time to dive into what will really take your profile pictures to the next level. Plus, we expand on some of the previous sections on how to achieve these core tenants of taking a beautiful profile picture.
Golden Hour or Light in Front of Your Face
Depending on whether you want to take your photo inside or outside will depend on what lighting method you will use. If you decide that you want to take your photo outside, then try taking it at golden hour. This is the time in the morning just as the sun is rising and setting in the evening. The lighting is perfect, and if you can take a photo where the light is behind your camera and shining onto your face, you will have a perfect shot.
If you don't want to wait for golden hour, you can try different things to create the best lighting for your profile picture. Once again, it is best to position your light behind the camera so that it points towards your face. This will give you the best lighting possible and highlight all your great features. White light can look really harsh, so try to choose something with a warmer tone.
Great Profile Picture Poses
Choosing a fantastic pose will definitely up your profile picture game. However, choosing a pose that doesn't look forced can be a challenge. The best poses to choose are the ones that have you in contrapposto. This is when one foot/leg is relaxed while you're bearing most of your weight on the other. This doesn't mean you flamingo but simply stand in a relaxed position. Think more of Michelangelo's David as your inspiration.
If you're choosing a sitting position, then try to go for something where your arms are open or draw attention towards your face.
Choose the Content of the Photo Wisely
The last thing anyone wants to see on a dating profile picture is you with tons of people of the opposite sex or living it large. It can make it seem as though you're only in it for one thing. Plus, it will make people assume that you are a certain kind of person before they have even had a chance to talk to you. You want to choose something that is inoffensive and shows you in the best light possible to attract more people to your profile.
Dress to Impress
You can have the best lighting in the world and do something incredibly interesting in your photo, but it won't matter if you look like a bum. It'll appear as though you don't care about how you look or that you are unhygienic in some way. Make sure to choose or take a profile picture that has you with a fresh trim and in something snazzy. This will show others that you are up together and can rise to the occasion when it is needed.
Good Profile Picture Ideas for Guys
For many guys, the world of taking selfies or even just having someone take a nice photo of them can be overwhelming and unknown. Women tend to be more comfortable in front of a camera – more so when they are controlling it – as they're used to knowing what angles suit them best and what photos will attract the eye. Fortunately for any guys looking for the best profile pictures, we can help you with tons of hints and tips on how to take amazing profile pictures.
Include Photos with Friends
While you don't want to make this your main photo, including photos of you hanging out with friends adds personality to your profile. It shows a woman that you have interests, a social circle, and a life outside of the dating site. It is always much more appealing for a woman looking for a man to see what your life is like outside of the dating arena so that they can see whether they fit with you or not.
Photos Engaging with Activities
Once again, you don't want to make this your main profile picture but choosing some photos where you're engaged with sports or other activities is very appealing. These kinds of photos have similar effects to the ones you take with your friends as it adds life to your profile. Whether you play rugby, enjoy archery, or are more of a craftsperson, photos of you engaged with these activities will draw like-minded women to you.
Avoid Topless Shots
It may seem as though you have to wow a woman physically to get her attention, but this doesn't work in the long run. You're not necessarily going to be able to reach the kind of woman you're searching for, and you may get interest from people that you have no chemistry with. Furthermore, you may turn away women you are interested in as they may think you're not their kind of guy or that you are obsessed with yourself.
Avoid Exaggerated Poses
Taking more natural photos is the way you want to go when choosing an awesome profile picture. Men who choose a photo with a natural stance in it or when they're caught off-guard have much more inviting profiles. Naturally, more women will want to visit as they see the person behind the raw data.
Smile!
A smile will take you so many places with the dating game! It shows that you are a genuine person who loves life and doesn't care too much about how you look. A smile is much more endearing than any modelesque brooding stances. A smile is incredibly inviting and shows a woman that you're a normal guy simply looking for someone to commit to.
With these hints, tips, and new understandings of profile pictures, you're ready to start taking amazing shots that will astound everyone who comes across your profile!