Key Tips on Dating a Black Woman
If you have been in the dating pool for some time or are interested in finding a black woman to date, there is a high chance that you've come across the idea that black women are difficult to date. Well, some people could swear to this statement but the fact is, a black woman can be easy-going and not as difficult to date as the gospel goes. Heck! Most black women are open to dating men of other races too. So, how do you go about dating a black woman?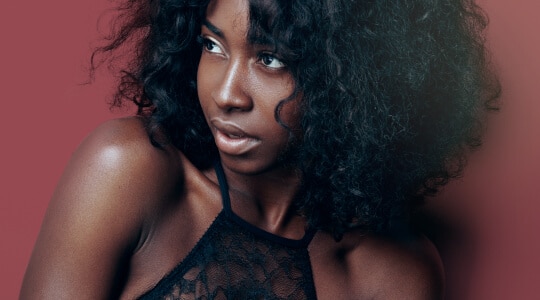 Of course, anyone would want to date a black woman. Why not? In order to initiate a relationship with a woman, you have to talk to her. The manner in which you approach and talk to the woman you desire can arouse interest in her or kill her interest in you. When talking to a black woman it is important to consider these key tips;
Look at her as an individual – The generalization of black women as portrayed in mainstream media and popular series is not utterly factual and applicable to all individual black women. Like women of other races, each and every black woman has her own interest and style that she prefers. It is important to know this and talk to a black woman as an individual and avoid comparisons.
Be honest in how you express your emotions – Clarity is important when talking to a woman. Cut to the chase by being clear and straight forward about your intentions with her to avoid future complications and to also earn her trust.
Approach her with respect – Some men tend to use sexual lines or jokes to initiate a conversation with women. First of all, this is disturbing and a total turn off. Trust me, you don't want to the creep that no one talks to after their first meeting. It is advisable to get to know each other first.
Do not assume - 'You know that movie "Black Panther", I've watched it too. I love it!' Seriously? Just because a show or movie is associated with a certain culture or race does not mean its every individual's cup of tea. It won't hurt to ask about a person's interest first before coming to a conclusion.
Avoid trigger topics – There are sensitive topics that black women find delicate that cannot be conversation starters. If you are ready to pull the gun, you should also be ready for the crossfire. Unless of course you are not looking to keep things interesting and have a smooth conversation. Avoid these topics at all costs.
Black women have great qualities, their beauty is just icing to the cake. No wonder men of different races including white want to date and marry them. You might be in a dilemma and full of hang-ups about dating one or even where to find these beautiful goddesses for dating, relax, I'm here to help you. The top locations to find black women to date include;
Online dating sites

Online dating sites have been proven to be the go-to form of dating in today's world. Dating is dynamic, but so is online dating which is flexible with all the features that cater to people of different demographics. Tendermeets.com is a top online dating site that captures all these vital features and takes care of individual member needs. It provides for White Men Seeking Black Women, Black Men seeking Black Women, Asian Men seeking Black Women, whatever race or whatever your dating needs, just sign up and your needs are going to be taken care of wholly. Another edge is you are unlikely to encounter hurdles as you seek your most compatible partner online.

Churches

Churches provide the perfect avenue to meet black women. Do you know what is better than finding a beautiful black woman? Finding a spiritually enriched woman, especially if, you too are a Christian. Compatibility is important when dating. Having a like-minded partner or spouse is key to having a successful relationship.

Clubs

Apart from being platforms for enjoyment, clubs also serve to promote social interaction among its members. It's easy to find a beautiful and attractive black woman in a club to date. What you have to do, first and foremost, is find it which club do black women prefer hanging out in. It is normal and usual for people of a certain demographic to associate themselves with certain kinds of music, clubs or way of doing this. Once, you have found out which club is mostly preferred by black women, do not hesitate to go, meet and mingle.

Friends

They say that the language of friendship is not words but meanings. Friends can introduce you to people that are of interest to you as they know your preferences. If you are searching for a black woman for a serious relationship or marriage, who better to introduce you than a friend who knows a friend.

Cultural events

It's easier to meet and mingle with people of diverse races in cultural events. The top side of this is, to be in a particular cultural event means that you are both interested in the occasion. This forms a ground for bonding and getting to know each other. Here, you only need to summon your courage and get to know the pretty woman across the room or next to you. Whichever, just be yourself.
So you have been yearning to date a black woman for a long time and now that you have managed to counteract psychological inhibitions holding you back and found one or are hoping to find one, you don't want to jinx it.
A woman, it doesn't matter her race, loves to be respected and adored. No woman wants to be used as a performance art experiment. This, therefore, means that you have to be a man of your word when dating a black woman. Don't preach water while drinking wine. Be consistent always.
In addition to that, be genuine. Be true and straight forward about your intentions with her. Tell her about your vision. Above all, do not claim to be able to do things you can't do just to make her happy.
Thirdly, impress her with your character, not your wallet. Money is temporary but character prevails. Be truthful, loyal, loving and compassionate.
Do not act black. Some men act or even claim to be black to show that they understand what black people go through even though they are not black. This, however, is a red line. You have to be mindful here.
Furthermore, acting normal is salient when dating a black woman. Using phrases such as 'you are beautiful for a black woman', 'is that your hair or weave', and so on won't really help to plead your case. Just love and accept her as she is.Lastly, when dating, people may need their space every now and then. Let her have her freedom as you have yours. Say sorry when you wrong her and your relationship will thrive.
Despite it being easy, research shows that a lot of black women are single. Some of the factors that attribute to this include; deep-seated racism among men of different races who don't pursue them, the black women refusal to date non-black men whilst complaining that they can't find a 'good' black man, it's difficult to find marriage-minded men, the idea that white men are up to no good and lastly, black women have learned a life paradigm from their mothers that prevent them from having a successful relationship with any man.
It is, however, crystal clear that dating a black woman is no rocket science. You just have to be willing enough to put the effort required as is in any relationship. Do you want her badly enough? If yes, these tips will come in handy as you seek the love of your life. Good luck finding the woman of your dreams!