Where to Meet Lesbian Friends
When you're just coming out of the closet, it can be challenging getting to know to meet other lesbians. What you should stay confident about is that whether you're in a small town or a large city, there are tons of lesbians near you. To beef up your chances of meeting someone special, here is a list of ways to meet lesbians:
Embrace reliable online dating sites for a perfect date – It takes a sincerely managed online dating site to help you sort likely heart winners from the creeps. Legitimate dating websites enable you to thoroughly search the database of lesbian singles so that you find someone special who likes what you like.
Mix things up at a lesbian bar or club – As much as lesbian bars are not so popular as regular or gay bars, they actually do exist. Conduct a quick online and offline search to find some nearby lesbian hangouts.
Sport events and lesbian meetups – Do you love the idea of catching up a rainbow parade going outside, or the lesbian meetups going around town? It's fun interacting with passionate individuals. It makes bumping into your dream partner more realizable.
Utilize introductions through friends – As a lesbian, your friends' network could be the most powerful dating tool at hand. They are bound to know someone who knows someone who could be a perfect match for you. It's just one of the best ways to set yourself up for a date.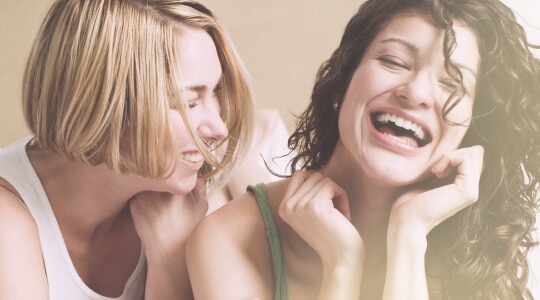 How to Get a Beautiful Girl to Date You
Getting a girl to like you and strike something passionate can be difficult. If you want to improve your chances of getting noticed and going out together, you simply need to stand out from the rest of lesbians. Learning how to portray that you're not only interested in her looks, but also in her rewards with great romantic possibilities.
Have a reason why you're longing to go on a date with her that impresses past her looks. Share something unique and interesting about the girl that you find so charming and easily conforming to your reveries. Show her that you appreciate her for it. If they actually possess it, mention things like her energy, sense of humor, the way she smiles, the way she makes you feel, and so much more. Whatever you find genuinely intriguing about her is exactly what you should share in a more passionate or humorous sense. Doing this will make your potential partner feel good and so special about herself.
How to Tell if a Girl is Gay
So, you're a lesbian and there's a girl you've laid your eyes on for a while. She's too cute and you feel deeply attracted to her. Can you tell who is a lesbian and who isn't? After all, people don't wear a label on their foreheads declaring them lesbian, gay, straight, bisexual or otherwise.
Grab a few gems that will help point your instincts in the right direction.
Get to know her and later ask them politely – A few moments of talking can open up significant clues about someone's sexual orientation. If you can't still figure it out, politely asking them in a more direct, but effective way to be completely sure.
As questions about her past relationships and crushes – Flirtatious conversations with references or hints to previous girlfriends or female dates could turn out so informative. Be curious and attentive for any hints on any previous female connections.
Does she give you an appreciative look? It's hard to define, but there's this look that lesbian women give out to fellow women – a suggestive smile, glance back, etc. Straight women never look at other girls like that.
How does she act around men? Most heterosexual women's body language change around attractive men. She even tends to throw in bitchy-but-sexy looks. Gay women, on the other hand, are completely the same around men. She won't smile coyly like the straight girl, but rather make casual conversation.
What to Say When Asking a Girl Out
Most guys find asking a girl out a huge task. Some do not even have the slightest idea what to say or how to do it. Girls like noticing efforts whether you're asking her out on a first date or you've been seeing each other for a while. Putting some thought into the way you ask a girl out is thus very important.
Be direct and honest – Cut through the games and just tell your crush how you feel about her. Something like, "I like you a lot and feel like spending more time with you." makes your later conversations a lot simpler.
Say it with music – Overages, music has proved to be a thrilling way to express passionate intentions. Whether you want to send your girl a specific song or create a playlist for her, she'll be impressed by great song choices. Just ensure the songs express your intimate intentions.
Invite her on her birthday to do something she loves. Birthdays are very solid and special for women. Doing something romantic on this special day may print unforgettable memories. Little gestures like inviting her to the art gallery – if she's into art – go a long way in your favor.
How to Get the Confidence to Ask a Girl Out
Maybe you've never been that good at asking people out. You grow too nervous that you simply chicken out, thus wasting the great opportunity. The tone of your voice and your posture scream a lot of confidence. They both play a huge role in a woman's decision to go out with you.
Here are 3 great tips that will help prop your confidence.
Know what you want and wear the right mindset. Knowing what you exactly want and politely asking for it runs well with most women. Always believe that she is interested in you and just hoping you'll ask them out. It makes it easier acting and speaking with confidence.
Speak slowly – If you let yourself get too nervous or too excited, you'll begin racing through what you want to say. This rather indicates more of insecurity that could become a big turn-off for your potential partner. Rehearse speaking at a slow, steady rate so that you embrace the relaxed pace.
Avoid filler words – Filler words like "umm" and "uhhh" depict a sense of uncertainty. They suck out the power of what's to be said next. Practicing to eliminate those meaningless words and sounds from your speech contribute to building your confidence.
Now that you just grabbed the top most useful tips of getting to know and ask out your potential partner, move out of the singles bracket by utilizing the useful information. Just know that attractive women, whether lesbian or straight, get asked out all the time based on their looks and personality. Go out there today and find your soulmate.