Romantic Things to Say to Your Girlfriend to Cherish Her
Do you ever struggle when it's about the best romantic things to say to your girlfriend? You may not know what to tell them, especially if you're the type of person who prefers action instead of speaking. Even though finding the best words may be difficult for you, taking time to tell your partner how important she is to you can be very valuable in your relationship. Words are very important, and most people prefer to express their gratitude and love using words. Therefore, if you're searching for some romantic things to tell your girl, check out these examples;
Life is beautiful because of you – This way, you appreciate everything in life, including the negatives, because of love.
You are the reason for my smile – This is an extremely warm and fuzzy sentence to get through a text.
Every time I look at you I fall in love with you again and again – Both your soul and mind are wide awake at this point.
You're the only woman I want to spend the rest of my life with – This one is very sweet, especially she's obsessed with jealousy and insecurity. We're all looking forward to healing.
How did I ever get so lucky to be dating you? – You're expressing how much you're grateful because you know that true love is never easy to find.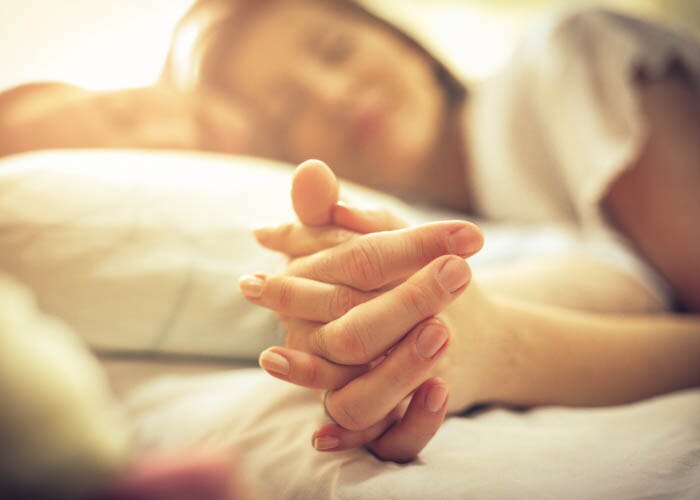 Romantic Things to Tell Your Girl and Make Her Speechless
You make me want to be a better person: You can now do what you used to do better and with plenty of genuine love in your heart.
Time spend with you is the best time of my life: Whether you've enrolled in a class together or doing nothing for the two of you, it's a precious moment.
I love everything about you: From her morning breath to the dullest day, you love the whole of her.
I love how your eyes smile: Two love birds can identify each other's happiness by only looking in their eyes. It grows to become natural.
I love all your flaws because they make you stand out: No one wants to own a cookie cutter. We admire everything the media tells us we are not required to because we are above what the world expects us to be.
Thank you for being there for me: Allow yourself always to be more grateful. Always appreciate the darkest moments since they define the bright ones.
Romantic Things to Say to a Woman Who You Deeply Love
Being in a happy relationship is one of life's treasures. Being in a marriage to someone you care about and always thinking about you is an amazing experience. That is why you should always find romantic things to tell your woman. Continually telling your woman that you care is good for your relationship. Always tell her romantic things to ensure that they understand how much you value them. You can say very many phrases to your wife to tell them precisely how much you love them. Some romantic things to tell a girl to make her cry include holding their hands and looking them in the eyes, and telling them something like: "I want to make this work. I want to show you that you're perfect. That you are worth being someone's first choice. I want to take you out and show you off. And I haven't wanted something as badly as I have wished for you. To make you feel special and comfortable, I will do everything possible."
Things to Say to Your Lover to Make Them Feel Special
Talking about your sincerely feeling in your heart is the best way to make your girlfriend feel loved, honored, and appreciated. Whether you do it on her face on from her phone via a text, it's all worth it. Because it's much easier to communicate, why not study some things to say to your partner and then use them the next time you're in the mood? Here are some romantic things you can say in your serious relationship, or even you're just starting to date;
I wish you were here right now
This is a good way to express how much you miss your partner. It's a fact that everyone deserves to be loved. It's worth saying, but don't use it too often so that they don't feel spoiled.
When I look through your eyes, I see the world I want to live in.
This is a very deep massage, and it's best to use your wisdom to identify whether your lover would like this. It can be an ideal massage if you're starting to date, but it's also fine if you're in a serious relationship.
No in the world can understand me better than you do
Couples in good relationships always practice honesty and free communication. If you call them your woman, it should make her feel good, as it shows that you're in a healthy relationship.
Deep Things to Say to Your Girlfriend that are Sweet
The most intimate things are the ones you tell your girlfriend daily in different ways. It shows your partner that he elevates your mood by only being around.
Can I hold you
This is one of the sweetest things you can tell your girlfriend. Most women enjoy being cuddled and held, and it becomes sweeter if he requests if he can, and he takes it as a privilege.
I get lost in your eyes
Some very romantic things you can say to your girlfriend are taken from songs. Staring into the eyes of people you love and telling them how important that is to you is a good gesture. It shows that you love them for who they are.
You're my Everything
If you love and adore your partner, you can't stop saying this one. It indicates that your girlfriend comes first in your life.
Cute and Romantic Things to Say to Your Girlfriend
Romantic things you should say to your girlfriend come as naturally as taking a breath. You don't require to look for them on the internet to say them. However, you may need a little help when starting on the verbal form of your relationship for a healthy and effective relationship. Here are some tips to get you started when you want to say romantic things to your girlfriend.
I could cuddle with you all day long – Yearning for a physical love is intense and intimate.
Thinking of you brightens up my worst days – We shine on each other after the rain.
You are my luck charm – Everyone feels blessed when they stop being single.
I want to be the boyfriend that you deserve – You're committed to being the best version you can be for her because she deserves the best.
Thank you for loving me – You appreciate everything she has done for you.
Romantic Things to Send to Girlfriend if You Live Far
Love letters of great men book
If you become speechless trying to whisper sweet blanks in her ear, let this book say the words for you. Comprising love letters written by men like Beethoven, Lord Bryon, Scott Fitzgerald, Flaubert, Dylan Thomas, she will adore this romantic gift. This will make her remember you always.
Chocolate Wine Paring Kit
These types of chocolate bites are designed to pair with wines. A set has four flavors of separately wrapped chocolates, 16 extra dark, 16 medium-dark, 16 smooth dark, and 16 milk chocolate, and a guide to help her pair the correct chocolate with the right wine. It's a good gift to send as a surprise.
Long-distance state coffee mug
If you and your girlfriend live far from each other, one important thing you'll miss is your morning coffee together. Each custom-made mug shows the countries you both reside in, and there's a heart in the middle of the cities. A dotted line connects the two maps from the heart, symbolizing that distance is not in the heart.
Romantic Words to Say to Your Girlfriend in a Simple Way
Romantic words you can tell your girlfriend are displayed throughout your heart. However, it may not be easy for you to say these things using your mouth. Learn to present your girlfriend those warm fuzzy emotions using different love messages you can have when you're in any place, either cuddling or during valentine's day;
I can't get enough of you
The passion and desires hidden in these words are sweet and strong. It's about the physical needs as well as emotional and mental desires.
I can't stop thinking about you
These are amazing things your girlfriend wants to hear or read when you're miles away from them. It shows that you're in their mind even when you can't see her, and both your memories are worth practicing.
I trust you
Trust is essential in long-term relationships. Allowing your girlfriend to see you can count on them indicates that your feelings are real and you're deeply in love.
Romantic Things to Say to a Girl You Like
When you're looking for the best romantic things to tell you're the girl you like, you can use any formulae available to make them accept you. However, the best way to capture their attention is by speaking about your emotions in a very nice and memorable way. Perfect timing is important when you want to start on the romantic stuff to say to a girl.
Expressing yourself is not easy as you become nervous when you tell your crush that you love them. There's also the fear of being rejected, and you may keep on asking yourself for something romantic to say to your girlfriend. We all experience this mostly if the person we admire is not our type.
You should know that you won't achieve what you're looking for if you don't nicely express yourself by identifying the most romantic things to say to her. You should make a step and find out if they have any feelings for you. You don't have anything to lose since pride is only a state of mind. You'll feel better when you've done your part by first identifying the most romantic stuff to say to your girlfriend instead of fantasizing about how it might have turned out. You can use poems or songs to express some of the romantic things to say to your lover and see if a few romantic lines can help you as well.