Do You Actually Need Relationship Compatibility Quiz
People tend to look for an explanation of the causes of conflict or overwhelming passion in astrological forecasts, horoscopes, esotericism, and psychology.
For each individual, there are more attractive answers and those things that are easiest to support their own judgments about the relationship between men and women. Today we will talk about the most effective ways to find out compatibility in a love relationship between a man and a woman, both in romantic and other manifestations of feelings and emotions.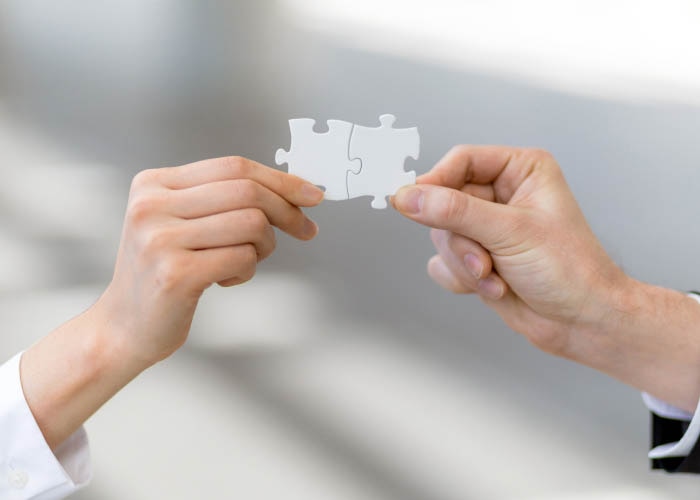 In the early stages of any relationship, it seems that your current partner is perfect. We do not seek to look for shortcomings, and we exaggerate the apparent advantages. Our eyes are clouded by feelings of sympathy, passion, and desire. Over time, people open up to each other more and more—the nature of the relationship changes to a closer one. At the same time, all those features that previously seemed to be absent begin to appear. It seems to us that the person has changed. They are no longer so anxious about the object of sympathy, devote less and less time, romantic walks at sunset, passionate speeches about love disappear somewhere. As a result, a logical question arises: "Are we compatible to date? Is this person suitable for me so that I would like to live with him all my life?"
This is where the first misunderstandings arise. After a couple of months of living together, people conclude that they are not compatible in all respects. "Disagreeable" is the most common reason for separation in millions of couples around the world. Although, in fact, most often, it is not at all about relationship compatibility or magical attraction. People forget that they were initially attracted to a partner. All the obvious advantages are simply drowned in mutual claims, searching for the right and the guilty. The relationship compatibility of a man with a woman in love is a real phenomenon. But even this will not save a relationship in which people are unwilling to compromise and refuse to communicate with each other respectfully.
Relationship match test - astrology
Although astrology has existed for many centuries, horoscopes did not become popular sources of information until the twentieth century. The first excitement arose in 1930 when Princess Margaret was born into the family of the Dukes of York. Then the editor-in-chief of the popular in the UK edition of the Sunday Express, John Garden, asked about creating a column that would draw public attention to this news.
A unique idea came to his mind - he turned to the palmist and astrologer Cheiro for help in drawing up a "life map" of the princess. As a result, the now popular entertainment portals and publications, the horoscope, was born. Since then, astrological predictions have been immensely popular with readers of all ages and social groups.
Even those who are not very inclined to believe in astrology, at least once in their lives, resorted to the method of checking relationship compatibility with the chosen ones using this science. For example, an Aries woman and a Taurus man can live long and eventful lives together. A rather passive and calm Taurus will always be fueled by the irrepressible energy of a fiery girl. At the same time, a woman sees in such a partner a solid shoulder and a guarantee of the stability of the relationship.
But with the slow and agile man of the Cancer sign, the Aries woman will not be sweet. Usually, in such a union, there are multiple conflicts due to very small misunderstandings. The relationship compatibility of men and women here tends to zero.
For those who believe in astrological predictions, this method of testing relationship compatibility may seem extremely attractive. However, it is always worth remembering the presence of individuality, upbringing, and character. These three aspects affect the longevity and fruitfulness of a relationship much more than the options for developing family life predestined by the stars and astrologers.
For more reasonable and earthly personality tests, a pleasant way to explain this or that riddle of relations between opposite sexes is to determine a person's psychological type.
For women, the following behavioral features are characteristic, based on the psychological type:
Woman-mother
The most widespread psychological type of the territory of Russia. Key characteristics: overprotective, overly caring, informative tone. Men are comfortable living with such ladies. But for passion and ardent emotions, they very often turn to others.
Woman-predator
Basically, this psychological type includes young girls who seek to acquire a wealthy admirer. For them, relationships are a game and a hunt. Having taken possession of one object, they soon lose all interest in it.
Woman-boss
For weak-minded men, this is the most suitable party. Such girls decide everything on their own. It is useless to argue with them. Financially, they are completely independent. They demand that their opinion and advice be heeded.
Woman friend
Self-sufficient and well-rounded girls. They can keep up a conversation about both new cosmetics and the latest football match. They are used to looking after their appearance but do not overdo it with makeup. For most men, such a woman is a godsend. Their inner world is beautiful. They respect and value their partner. They also know their worth and will not allow their personal space to be aggressively attacked.
Woman-daughter
An infantile woman who behaves like a little child. They are moody. Attention is the most important part of a relationship. A man should show his concern every minute. They love gifts, surprises and demand a constant holiday from a life partner.
Men are likewise divided by psychological types into several categories (moreover, the types can appear in combination, and not in pure form):
Male patron
Every girl dreams of a strong and strong-willed life partner. The patron saint is exactly this option. He is decisive and self-sufficient. In a woman, he sees a fragile nature and is ready to surround her with his warmth and care. But only he will make decisions in a pair. Do not tolerate objections. His word is the law.
Fugitive man
Usually, guys of this kind of mind and character tend to hide from real life behind secrets, mysticism, and esotericism. They love to start a new business but rarely bring it to actual results. In a conversation - interesting interlocutors, in fact - unsure of themselves, squeezed and touchy.
Male narcissus
The purpose of a young male's life is girls—naturally, plural. One companion for them is boredom and loss of freedom. Therefore, life with a true narcissus will be filled with jealousy, lies, and betrayal.
Male gigolo
He is weak, but he knows how to emphasize his dignity. He is trained to express his thoughts beautifully, falls asleep with compliments to the chosen one, but with all this, he tries to pave his way to a comfortable life behind the back of a strong woman.
Man-friend
As a female friend, he is a complete person. He sees an equal member of the family in his partner. It does not seek to remake it for itself and drive it into a corner. Supports a woman in her endeavors. He likes to retire to do interesting things - photography, cars, sports.
Most people say they prefer partnerships. It turns out that not every one of us can honestly recognize in ourselves a woman-daughter or a man-patron. Many unhappy marriages come from this.
It is important to understand who you really are. Then a male narcissus will get along well with a female predator, and a female mother will become a wonderful couple for a fugitive man. The love compatibility test of a woman and a man also depends on how open and honest they are.
Along with esotericism and astrology, the science of the meaning of dates can explain whether a particular person is right for us or not. There are no particular difficulties here - the main thing is to find out the date of birth of your partner. We add up all the numbers until a specific number is obtained and check the degree of compatibility. Let's say for those born on April 4, 1993, the number of destiny is 3 (4 + 4 + 1 + 9 + 9 + 3 = 30, 3 + 0 = 3).
For a couple, where both partners are under the auspices of the unit, fate promises serious competition that can destroy their union. Number 1 indicates that a person values their personal space, is a bright individual, and will not tolerate restrictions on freedom.
The love relationship of one and three will last, on the contrary, for a very long time. Destiny number 3 speaks of the ease of nature of their ward. There will be a lot of fun in the union of numbers 1 and 3, a partnership-type relationship. In addition, both members of the couple love to spend their free time actively.