It's easy to flirt with a married woman once you know how
To some guys, dating women who are already married is a big no-no. These females are regarded as strictly off-limits if for no other reason there are plenty of single fish in the sea, so why get involved in something unduly complicated. After all, if the woman in question has a husband, there's the added risk of incurring the wrath of someone who might not take well to his wife's indiscretions should he ever find out. But for other single men, the reverse is the case. They'll deliberately target married women because they represent females who are sexually experienced and sophisticated. Many of these females are keen to break free of the bonds of relationships that have become stale and are eager to take tips from their friends who are already indulging in illicit sex. Such a girl could be adventurous and may have already dabbled in the occasional lesbian fling. The bottom line is that far from being unobtainable, married women can be fair game.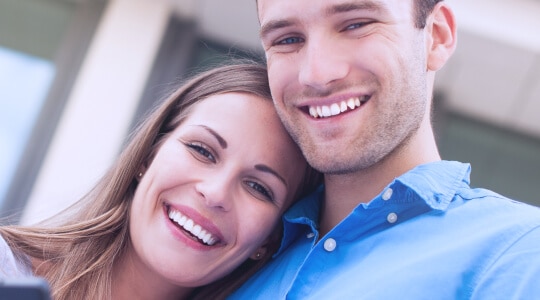 How to pick up a married woman
If you're a single guy, you might be party to stories passed around by your friends that it's easy enough to pick up married women. You might have read a blog on the subject and have a good reason for believing the hype, especially if you equate married women out on the town with their friends, or chatting with other site users on a dating site, as being somehow desperate. But most females in social situations are only interacting in a flirtatious way for the attention, the excitement. Deep down, they'll have no intention of shooting themselves in the foot where their marriage is concerned. They might consider a sexual encounter with someone else on a purely casual basis. When you enter a place known to be a haunt of many an attractive wife seeking some light relief from domesticity, you have no way of knowing anyone's ulterior motives. Is she looking for a no-string-attached liaison tonight or is she hoping to meet someone for a more substantial relationship? Does she wish to remain free to play the field or is she scanning all the people inside this bar in search of a replacement for her dull husband?
How to flirt with a married woman
Contrary to what many single guys might think, married women are happy to talk with strangers in a bar. They might be surrounded by other couples, but if you can find the time to chat with a wife, perhaps while you're standing expectantly at the bar awaiting service, you'll be surprised how responsive she is to receiving attention from a male suitor other than her husband. And don't be afraid of flirting, either. It's healthy for anyone to flirt – it doesn't always have to be connected with anything sexual. The best way to impress a wife is to be charming. This will work a treat, especially if her marriage is a bit predictable at the moment and she's looking for a break. Get talking about how attractive you find her, blowing her away with great compliments. Her life might well need a little excitement, and she'd be receptive to hearing the types of racy comments her husband hasn't used since their first date.
How to seduce a married woman with text messages
Getting to know a vibrant married woman might be difficult when she's with her husband, but that's where smart devices can come in handy. Making your intentions known can be very straightforward once you get access to her phone number, or you gain enough trust to send her direct messages via social media. The latter is an excellent way of making your intentions known because your chat could easily be covered up amidst the general noise of her connections keeping in touch via Facebook or Instagram. This is a terrific means of getting straight to the point when you're making waves with this woman. You can also use social media to get a fuller picture of her profile. What sort of hobbies or passions does she have? Do you have interests in common? Perhaps she does have an active family life, but do you get the impression she's seeking something more? Unlike conversation, where it's all too easy to blurt out something inappropriate, text messages are easier and give you far more leeway. You can take your time composing interesting and exciting communications.
Falling in love with a married woman at work
Falling for someone in a work environment can prove to be a tricky situation because this means you are in an environment where you are seldom alone together. Many marriages have faced severe testing during the festive season when it's office party time, but for the most part, those flings are driven by alcohol and rarely amount to anything. Going online is one way to get in touch with attractive women when you're a single male. You can drop emails to the person you have in your sights, making subtle remarks but flirting and giving compliments. If she is like-minded, then it's important to be honest and divulge your feelings – you don't want to give the impression you are only after one thing. Make it seem is if you would be open to a serious, long-term relationship if the right set of circumstances arose. A workplace romance has to be treated carefully – even if you find love, your organization might have strict rules that forbid inter-office relationships. For the sake of your moments of passion, you have a lot to lose. Once you start dating, discretion is the rule of the game.
Conclusion
Any person seeking an affair with a married woman should seek advice from friends who have already been through this situation. There are many ways of gauging how serious a girl is about going behind her husband's back to find new excitement. Just remember to exercise caution and keep her feelings foremost. Communication is key – whether you chat or message each other.