Learn to talk to Mature Women right here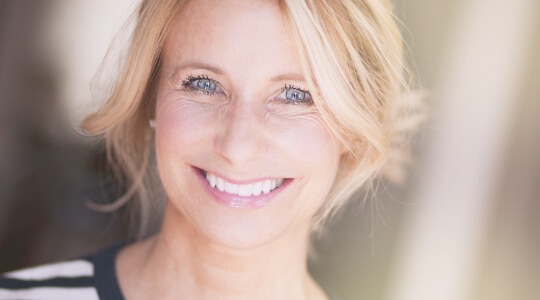 Chatting With Older Women
Once you get it right, chatting with older women is one of the best things there is. This is the category of women who genuinely like the interest younger men show them and they crave for it. While talking with these women you will need to be more direct and upfront than when you are with other women because older women like men who go straight to the point. They have been in the dating game for long enough to know when a man is interested in taking them to bed. So there is no need for beating around the bush, you will also need to approach her in a proper manner in order not to come off as a jerk. In your messaging, you have to be bold and speak your mind because older women like that in men. To initiate interesting conversations with her, be sure to ask open-ended questions that will make her genuinely vested in your conversation.
Starting a Conversation with Older Women
Being the person to initiate a conversation with any woman can be very daunting especially if you do not know what to talk about. However, with older women, initiating a conversation with them is very easy because they can take the conversation and be the lead. To get her interested in you, you can by talking about her dreams, passion and view of life. Because older women like to advise younger men you can seize the moment by asking for advice for them and you will be amazed by how that works. If you are with her physically, maintain eye contact with her while you are having a conversation will take you places. Be provocative and witty in your texting and this way you will get in touch with that side of them that rarely gets attention from the older men he meets. Whether you want to get into a long term relationship or it's just a casual thing, make your intentions clear and you will have an easy time with them.
Signs that a Woman is Mature
A mature woman will speak her mind and let it be known where she stands instead of beating around the bush. She can also easily take the conversation and take it to a place you are both not comfortable with because an issue has to be resolved. This is one of the best qualities of a mature woman. They also enjoy the company of younger men because they can mold them to versions best suited to serve whatever fantasies they have. She will also willingly accept to set healthy boundaries for the benefit of your dating life. You will also find that a mature woman is very composed and has the grit to accomplish whatever she wants no matter what other people think. She will take time and listen to you whenever you have an issue between you two and she can keep emotions aside in order to make certain decisions.
Tips of Flirting with an Older Woman over Text
While texting with an older woman you have to capture her attention and make sure it's all yours, otherwise you will have a hard time getting any replies. To get her attention you have to start your, messages in a funny, spontaneous and smart way. While flirting do not overdo it else she will be disinterested in you and you will run into a dead end. You also have to build up the sexual tension and make her really interested in you sexually. This will make her anticipate your steamy messages or whatever else you might have in store for her. You can also compliment her genuinely and she will appreciate that because they like the attention of younger men. Do not be childish or creepy in your messaging, that might greatly harm your chances of getting anywhere with her.
How to know if she is a Mature Woman
A mature woman would rather guide you than scold whenever you are in the wrong, this is because older mature women like give younger men advice on matters concerning life. She will also be more direct and upfront on what she needs and requires from you. She can set her ego aside and text you first, some women see it as a burden. Her date suggestions will also be on places that are more reserved and chilled so be ready to on these elegant places. Her decisions will not be emotionally motivated because her emotions are tuned and it will be more logical. A mature woman will let you in easily and you will be talking about broader things about life in no time. You will also find that is very experienced in a lot of things involving life and dating.
Start with These Tips on Dating Mature Women to Start Going on Dates with them
You have to be a mystery and intriguing to make a mature woman want you because they have seen every trick on the book by men trying to get into their pants. You have to exude self-confidence in order to impress her and you can easily get her attention by talking about your accomplishments. Avoid mentioning your age difference every now and then because that's not what every older woman wants to hear. Your financial independence will also impress her and make it easy for you to get to her. Be a gentleman and avoid being a jerk to other people while with her. Lastly, ask her out on dates in places that are reserved and chilled and not dingy loud bars that you hang out with your "boys."
How to Text an Older Woman
First of all, you have to avoid texting like a child and act your age, which will get you on her good side, and you will have her full attention. Avoid being overly dramatic on the issue of your age difference, older women don't like being reminded of their age every now and then. Be honest about your intentions because she doesn't have time to waste beating around the bush. You can also occasionally compliment her but you have to find the right balance so as not to overdo it. Be playful and get in touch with the fun side that rarely gets to be seen by the older guys she is used to, the way you will be at an advantage while talking to her. Make sure to ask her about the fantasies of younger men that she has and then you can plan on fulfilling them.
Now that you have all these useful tips on how to talk to older women, isn't it about time to implement them and fulfill your desires? You can do so at Tendermeets.com. Sign up today.