Many Older Women Prefer Dating Younger Men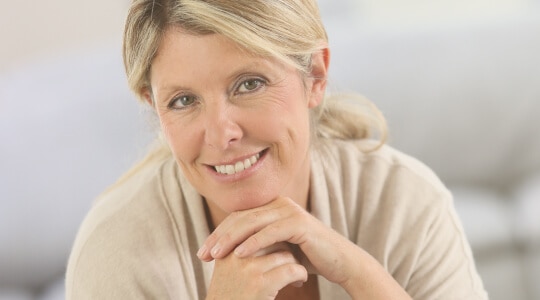 What Makes a Woman "Mature"?
The concept of mature women is one that needs a little exposition before we delve into the rules of dating them or being one and dating. There is a misconception that people are mature once they reach a certain age and that is all there is to it.
Generally speaking, most people accept that women in their 40s are considered mature. After all, they're through middle age, looking for new challenges, and often established in their lifestyle. However, the thing about a woman in her 40s is that the designation of mature isn't in how many candles are on your cake.
It's about being able to take control over what you want out of life. For many women, that will include knowing what you want out of your romantic and professional endeavors. You can't be mature and still not have a clue what you want. So, using this definition of a woman in her 40s or above with the knowledge of what she desires, we can more completely explore the concept of dating mature women.
Reasons that Younger Men Like Older Women
Younger men are, for the most part, pretty insecure around women. After all, they don't know how to treat a woman due to their lack of experience. Thinking back to our definition of a mature woman, these younger women don't know what they want out of relationships, and that further complicates the issues for the younger guys.
Thus, young men like older women for a lot of different reasons having to do with their maturity. Men know that these women don't have ridiculous expectations, are confident in their abilities to provide for themselves, and won't harass guys to be something that they aren't. Moreover, men know that mature women are often more secure with their looks and body type, so they will be open to different experiences compared with younger women. These are just some of the reasons that guys like older women.
How to Find, Date, and Have Relationships with Older Women
The dating process for mature women is more complex in some respects and easier in others. That's why we're going to take an in-depth look at dating these women.
For starters, every man wants to know how to find a mature woman. Well, they aren't out doing bar crawls or going to a club every weekend. In fact, it's more likely that you will share a workplace with them than a seat at the bar. That being said, it's not as though every mature woman advertises the fact that she is single and looking.
For the best results, it's often a good idea for you to join an online dating website. There are many sites that specialize in helping younger men meet mature women for dates. These sites are perfect because the women are single, looking, and willing to date younger guys. Otherwise, you're leaving a lot up to chance in pursuing a mature woman. As far as attracting these women to you, you need to be a very reliable, mentally developed guy that will treat women like people. These qualities will make women very happy to meet you.
Another thing that guys want to know is the best way to date mature women. As we've discussed, mature women tend to be highly involved in work, hobbies, and other important parts of their life. Combined with the benefits of low costs, ease of access, and the chance to communicate whenever you want, using a dating site to host your dates is a good idea, too. After you've been dating online for a little while, the two of you can meet up and take things to the next level.
Relationships with older women can be more tumultuous than ones with younger women in that older women are often busier, people judge you more for age disparity, and family meetings can be difficult. However, if you can get past these obstacles, then dating these women is no different in theory than dating another woman.
Dating Advice for Guys Seeking Women over 40
When you're dating a woman over 40 as a man, you should at least offer to get the check occasionally or split it. Don't think that because she is career-focused that you should not offer. Moreover, it's good to ask questions if you're not sure about a relationship. Whether it's about emotions or something in the bedroom, communication has to be open, honest, and constant. These are some of the basic principles, but every relationship is different.
Women Dating a Younger Man in Your 40s
Women dating a younger guy face a lot of challenges. The first thing that you should remember is that he is not a complete man yet. You have to guide him in certain things from romance to sharing a household. Moreover, you must teach him that you're not his mother. That being said, young guys have the energy and stamina to keep up with you in all facets of life, so you can certainly count on having a good time if you can meet a guy that meshes well with your lifestyle.
Dating mature women is something that a lot of guys like to do. While it can be difficult in some respects, it can also be amazing in others. Whether you are a woman that is looking to date a younger man or a man looking for a mature woman, you have the information you need to find, date, and have a relationship with each other. Relationships are a lot of work, but they are worth it in the long run if they are undertaken with care. Remember, romance is a learning process, and as long as you are honest about your goals, you'll have a healthy relationship.