What Are the Bases of Dating?
Although there's no need to have a written or mental checklist, knowing about the bases of a relationship and dating may help. Some people try to move things to the next stage too fast, and others wait so long they risk falling into the dreaded friend zone before they realize they've missed their chance.
If you're unsure what is 1st base in a relationship, it usually refers to kissing. It can include anything from a kiss on the cheek or where your lips only meet for a second, all the way up to something more passionate, like a French kiss where tongues are actively used.
There is no set timeframe to progress to first base or further, and everyone is different. However, if you're looking for an average time, 1st base dating usually lasts between the first and several dates. You can usually identify when your partner is ready to take the first step and share a kiss with you. These signs include open body language, leaning in close when you're stood or sitting next to each other, eye contact and light touching such as brushing their hand against your arm. Following the signs and how they react to you making the first move to kiss them will tell you if they're interested in you and ready to take the first step.
The three bases of dating take you from that all-important first kiss to becoming sexual with the person you're dating. They can be good milestones for tracking the progress of your relationship, but it's also important to live in the moment and enjoy each one as you make deeper connections with someone who may become your long-term partner.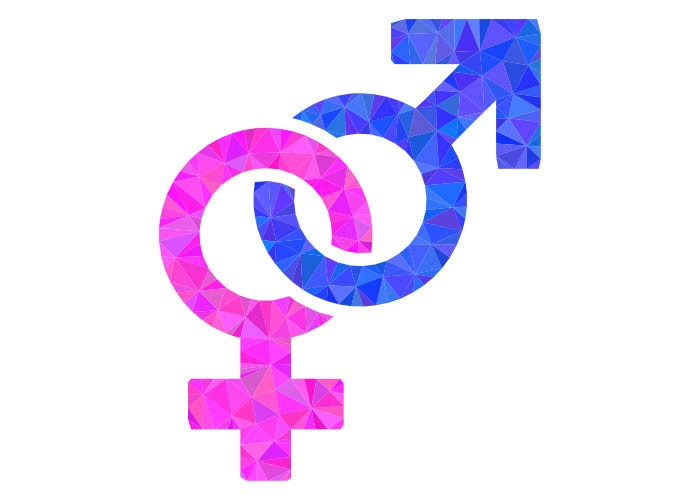 What Is the First Base in Dating?
If you want to enjoy these moments even more and avoid rushing things, you can break progress down to 10 bases in a relationship. These start with hands holding or hugging before progressing to kissing, going all the way up to different levels of touch and sexual acts. These vary depending on the source, but touching through clothing usually happens before unclothed sex, and 'vanilla' sex usually happens before a couple feels comfortable enough to explore other positions and fantasies. Sometimes, several of these happen around the same time or quickly lead to the next step.
Knowing the first and second base in dating means that you can continue reading the signs to see how your relationship is progressing. Although, many couples are in the early days when they take the second step. This involves touching, often without undressing, so you'll both still be dressed or only remove one or two minor pieces of clothing. You'll touch each other over your clothing or underneath it. It can then depend on how long you've been dating, the physical attraction between you, and the beliefs of one or both individuals if you end up taking things further. If one or both of you have had a strict religious upbringing, this could affect how quickly you move things forward. Some people prefer to wait until the relationship is serious, they are in love or even until marriage.
If you've used online dating to find someone and taken time to talk, it's more likely you will meet someone who has the same values and beliefs as you. So, if you've got as far as first base, there's a good chance you will be both have a better idea of how compatible you are, and you will know the other person well enough to wait if they need more time.
What Is the Second Base in Dating?
If you're still unsure what is the second base in dating, think of it as the step between kissing and sexual acts. You'll be fully or partially clothed. It gives you both the chance to find out what turns each other on, get comfortable with each other's bodies and be intimate together. Allowing a new partner to see you naked for the first time can be embarrassing, especially if you think the relationship is becoming serious. You want to make a good impression, so the second base can give you time to be intimate and hopefully feel more comfortable by the time you reach that stage.
The more commonly known three bases in dating are kissing, touching/petting, and sex as the third base. Although, some people refer to four bases, with the third being oral before the fourth base (or home run) of sexual intercourse (or making love).
For many couples starting, they move through these bases naturally, which is often the best way. The early days of a relationship may have some uncertainty, but there are also so many firsts to be enjoyed. Although you'll become more comfortable around each other as you spend more time together, you should enjoy these moments because you will never get them back. Some of these experiences can make good stories to tell people about how you got together.
Dating Bases System
The first base of kissing is probably the most nerve-wracking because, until that point, you can't be sure if the other person feels the same way. Even signs mentioned earlier could be misread, or the person might just be friendly with most people. It can be misinterpreted as flirting. Getting past that important first kiss and getting another date allows you to relax and enjoy the whole experience a little more. You know they like you, so get to know each other and see what it leads to. Explaining the bases will help you know what to expect when dating.
When falling in love, the bases can be slightly different. Some people consider the first base in love to be attraction or infatuation. Regardless of looks, the person in question becomes more attractive to you, and you spend a lot of time thinking about him or her. While it may not be love, it is possible, if things progress and they give you enough encouragement or signs, they might feel the same way.
Making out or first base can be one way you know the other person is interested, at least in some way. After that, you will have to wait to see how things progress. Telling someone about your feelings too soon can ruin what may have been a promising relationship. If you and your new partner are happy, letting things progress naturally is often the best way. The early part of your relationship is a great time getting to know each other and find out each other's quirks.
What Are the Five Bases in a Relationship?
In addition to the formal, the more common bases in dating and love, you might consider different stages as relationship bases. It can include the initial attraction, followed by mutual respect or understanding of each other's differences and similarities, then giving consent or respecting the times where the other person says no or needs their own space. The fourth base would be intimacy, which covers all these bases and isn't limited to sexual intimacy. Finally, commitment, whether moving in together, marriage or having children. If you're looking for a serious relationship, these are all the things you should work toward in order to achieve that.
If you skip steps, it can cause problems later on. If one or both people don't feel like they're not being listened to or respected, making any commitment won't fix the problem. If you're going to pay attention to any of the bases in love and relationships, then this is an important set of steps to follow. Although it can't be forced, you can learn to respect and trust each other. Making time to talk and listen to what is being said can help prevent problems in the relationship before they get out of hand.
Trust and intimacy are two of the most important things in a long-term relationship. It doesn't mean you should believe everything your partner tells you, despite evidence to show he or she is lying. It means neither of you should behave in a way that you know would upset the other one or yourself if your partner behaved in the same way. Also, being compatible in terms of intimacy is important too. If one of you wants to be intimate and the other doesn't, that's bound to happen in any relationship. If it happens constantly, it can lead to problems. Being single can be a better option than finding yourself with the wrong person or in a relationship that doesn't make you happy. So, if you can't fix these issues, the relationship might be wrong for you.
So, these bases of dating can help you pay attention to progress when dating someone new. Although, if you're looking for something serious, the relationship bases are more important as a guide to knowing what needs working on and whether you're compatible.