Why and How to Date Black Women
Using an online dating app or platform is the most common way to find love and friendship, but things can be quite tricky if you're one of many black women looking for a reasonably good mate. If you ask a black woman about dating, most of them will tell you that they have no clue why so many men shun them. Some believe they may be a bit too intimidating for men to approach them and ask them out, while others keep looking for answers. But, statistics tell a sad story for sure, suggesting that black women marry less than others in the United States, and things are even worse for black women with darker skin.
Many experts are of the view that 'colorism' is the major factor at play here because men usually favor lighter skin. It's true that colorism has stunted the romantic lives of hundreds of thousands of people, and dark-skinned black women are suffering the most. If you're a black woman, you may relate to those dark-skinned women who believe they don't get as much attention as their lighter-skinned counterparts while looking for romantic partners. You may also be thinking that it's hard for you to find a partner with your dating pool constricting by the day.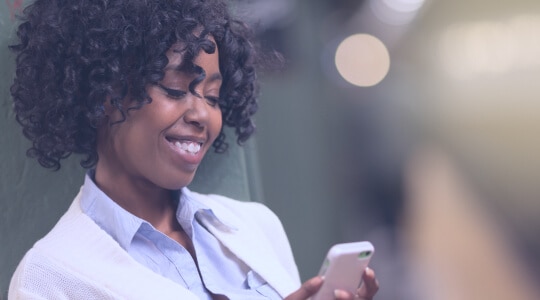 Even today, so many people associate dark skin with lessened beauty and often lower class and lesser intelligence. However, things are surely changing a bit with today's romance landscape being dominated by online dating sites and apps. But, it doesn't mean you won't find signs of racism in modern U.S dating culture. Nevertheless, you can improve your chances of finding the right partner by picking the best platform for dating.
So many dating sites and apps are available these days, but that doesn't mean they all have the equal potential of finding you a good partner. Some sites are exclusively designed to help bring black guys and girls closer, but there are other high-end sites with so many positive reviews that are not designed only for black women but have sections dedicated to darker-skinned women. Now, it's up to you to decide which one you want to use.
Going for a site with more positive reviews is the right thing to do. Moreover, you need to pay attention to how tricky it is to create an account and what sort of information they require to get you started. Some sites claim that they have millions of members, but you notice that most of them fake after you've chosen to be a premium member. Therefore, you need to be vigilant in spotting signs of scams. Choosing a legit platform is important here because only this will help you meet genuine people who are seriously looking to meet black women seeking partners for romantic relationships.
It's equally important to check what modes of communication are available on a dating platform because you can't decide if someone you've just met is seriously looking to join you for a long-term relationship or is just looking to satisfy his sexual fantasies about black women. Live chats and instant messaging will go a long way towards helping you decide if you've found the right person.
It's worth mentioning that things aren't going to change much unless men decide to look at it in a different way. If you're a man who has never dated a black woman, you should consider the idea now. Here are some reasons to date a black woman:
They're supportive. Compared to their fair-skinned counterparts, black girls are considered a lot more supportive. They really keep family at their priority, and that's probably the reason why you'll find so many black women selflessly supporting their man's career or raising their families. If you're looking for a woman who knows how to keep the house in order, you should seriously think of dating a black woman. There's a myth that black women are not supportive of their mates, but that is not true at all. The reason people think like that is that their acts of kindness go unacknowledged, unappreciated, and un-praised.
They're easy to please. Again, one of many myths associated with black women is that they're hard to please. Quite the opposite is true actually. However, it's true that they are more emotional and want a genuine symbol of love. All she wants is some attention and a feeling of being loved, coveted, and nurtured. If you can give her that, she'll stay by your side even if you can't afford a fat engagement ring for her.
They're selective. While it may be true that black women find it hard to find a mate, it doesn't mean they're going to fall for anyone and anything. If you're under the impression that every black woman is always ready to play the role of "side chick" in your story, you're wrong. No matter what others tell you about it, but know those women are selective, and you're special if they say yes to you.
Conclusion
The fact of the matter is that how people look at dark-skinned black women is quite diverse, but there are some sensible folks who are of the view that black women are a perfect combination of warm honey and brown sugar, and that's why they are sweet. There are so many reasons why it makes great sense to consider dating a black woman, and online dating sites like Tendermeets.com will always make it easier for both men and women.