Should You Date a Therapist? What You Need to Keep in Mind
Therapists should be top of your hit dating list for several reasons:
They've seen and heard it all from other clients
Therapists are strong in character
They're consistent
They offer great advice
They're great listeners and very calm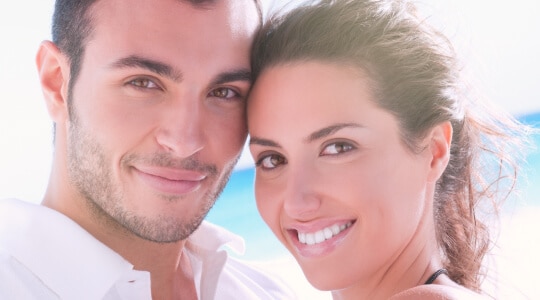 Can You be Friends with Your Therapist?
There are various types of therapists but check out a few if you decide to try dating one:
A Counsellor will help you with issues you may be struggling with so it is a safe bet, especially on the dating front if your past dates have been unsuccessful or if you've been in a partnership. They deal with a range of issues including anxiety, sexual and racial issues, abuse, trauma, and bereavement. Telephone and online counselling is also available and it's best to seek out the BACP register to find accredited members. They are usually private therapists who charge for their services.
A Psychiatrist studies mental illness so it would be a very positive and helpful person to consider dating, and remember he/she is just a normal person with a highly regarded job which takes around 11 years to qualify in.
A Psychotherapist is trained in the art of professional listening and responding, so again a good grounding for dating.
A Speech therapist offers a range of advice from communication especially after strokes or trauma and mental illnesses, and they're very compassionate.
A Beauty therapist will always make you feel relaxed, make you beautiful and is trained with the use of body using skin care products.
What You Should Never Tell Your Therapist
A lot will depend on the type of therapist you've chosen to date and especially if you have a disorder. Let's take an example of dating a Psychiatrist. He or she will probably be able to read your thoughts, and because he's trained that way it can make you a little nervy but he will have patience. But remember, they are just like any other normal person, but just qualified in different aspects. When you've chosen your therapist, you'll need to tell your him/her if anything really bothers you, any stress or major concerns, and if your medication isn't right, if the actual appointment and meeting may be troubling you, and certainly if you have dark suicidal thoughts. And never ever tell them you think you have a mental problem as they need to diagnose those themselves. Never try to self-diagnose as it can be quite harmful.
Being Married to a Therapist
They're full of self-awareness and have successful relationships like other people. Look at a marriage counsellor for example. He/she will have seen and heard it all from relationships of all types and taking aboard all scenarios, and be usually be looking to get away to relax with a solid partner at the end of the day. There are over 5 million people in the UK alone who seek marriage guidance on a regular basis so it's a very demanding job. Your therapist will certainly want to wind down and not talk shop at the end of the day, and life is not always about work.
It's interesting to observe that doctors tend to marry someone in the same profession almost 20% of the time, and always work long hours so they can empathise with each other at the end of the workday. Law, healthcare, and farming and education – again they tend to be in the same partnership.
Dating a Beauty Therapist
This is a highly attractive idea as not only would he/she offer you free body massages but also a variety of skin treatments too. If linked to a Spa then a whole new world awaits you.
Spas were first invented in 1910 by Elizabeth Arden in Manhattan and the Red Door Salon was an instant hit.
If you're looking at internet dating then try TenderMeets.com which offers thousands of therapist profiles and where you're sure to find that hot date. All the same online dating rules apply and websites are regularly used as they are too busy with their clients or patients to consider conventional dating.
Everyone loves a beautiful face and body and no wonder dating a beauty therapist is a highly attractive idea. Not only will you feel totally relaxed in the environment but you'll find that beauty therapists are very attractive looking people. You'll be welcomed into a sumptuous relaxing environment and depending on what you choose as a treatment you can let your mind wander. The beauty therapist has the power of observation, has great manners and makes you feel comfortable. They believe in people and because you are not sick and hopefully not suffering from an illness, they can relax you immediately. The treatment room will no doubt be a private quiet room with perhaps dim lighting and light music playing such as a waterfall, or the tide going in and out. This alone will relax you and you may even fall asleep.
Did you know that many therapists also attend therapy sessions too? This enables them to keep up with the beauty product industry, and new technology. It's like any other business practice and they always need to focus ahead of the market place as its continually changing.
So imagine if your therapist is giving you a full back massage – well your mind will certainly wander especially if she's sexually attractive. It's just great to treat yourself to a beauty treatment, and it appeals to men as well as women. The most popular treatments besides massage are:
Unwanted hair removal
Nail treatments
Pedicures and manicures
Waxing
Tanning
Facials
Holistic therapies
Body exfoliation
Boy wraps to detoxify
Heat treatments
You'll certainly be the envy of all your friends if you manage to date a beauty therapist and you'll never be short of free treatments. You'll perhaps be asked to be a guinea pig for certain new treatments, enjoy luxury Spa's with all the add on facilities, and always free of charge. Plus, you'll enjoy a beautiful toned body into the bargain! That has to be a real plus on the dating scene!