What Body Types do Guys Like in a Woman?
There are as many answers to that question as there are body types. For every person there is another who will find them attractive, regardless if they are skinny or chubby. Although, men as a whole have a reputation of preferring skinnier types, which is what is fed to them via media outlets such as models, movie stars, etc. But this isn't the case. Men like all body types and this article is here to explain why.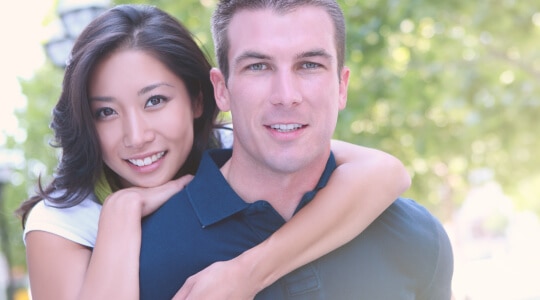 A study done by a famous style magazine asked 1,000 men what type of body shape they prefer. The results came to no surprises to anyone. However, 78% of the men asked said they would rather date a chubby, but confident girl, than an insecure girl with a super model physique. So, to answer the question raised above, yes, men do like chubby girls. Although, it seems more to be about personality than it is about body shape.
Times are changing ladies. You no longer have to starve yourself for that supermodel shape. Men are showing more signs of liking women with curves and here is the list of reasons why.
Healthier Look

Men in different surveys all answered the same: a woman with more meat on her bones looks healthier. When you combine that with confidence and a sparkling style, it is a really attractive look.

Nice to Hold

Men said they feel comforted and more comfortable with a woman who is softer to touch. Don't let this put you off working out if you are unhappy, but you might want to reconsider toning up your muscles if your man loves your soft spots.

Curves are Sexy

Curves are sexy and men are more attracted to them. Feel confident and experiment with your wardrobe to show off your exceptional curves.

He Feels Less Self-conscious

Having someone with a similar body type to you is comforting, and you can help each other towards the same health goals as there is a better understanding of what each other is going through.

Cute Movements

Men find women who are new to exercise or the way a woman with curves moves to be cute.
Men will say that this depends on your definition of skinny. Men might find a girl who works out and is in good shape attractive but also find a super skinny supermodel very much unattractive. There a several reasons why a man might find a skinny girl attractive.
Health

Skinnier girls are perceived as healthier. A guy who works out is more likely to prefer a girl who also works out.

Skinny Girls are Believed to be Attractive

The media as always had an influence on what men perceive as attractive. Men like to date attractive women, and the media has made most men believe that skinny women are the most attractive.

Praise from Peers

Skinnier women are believed to be sexier. If a man is dating a sexy woman, he is more likely to get an appraisal from his peers.
While there are many reasons why a man might prefer a skinny girl to a chubby one, the same applies vice versa. Men many would rather date a woman with curves, but who has a strong personality and confidence than an extremely skinny girl who is insecure or clashes with their own personality.
The truth is that different surveys from different parts of the world will show different results. Men like to date women who they believe are attractive, but more so, who they think their peers will find attractive also. This is as much about showing off as it is about finding a connection. However, that is only a certain number of cases.
Most men will date someone, regardless of their body shape, if they feel a connection on a personal level. While sexual attraction is important, it isn't everything. A high number of men, when asked if what they would say if their partner said she was fat, responded by saying that they would try to reassure her and help her work toward any personal goals she wants to set. What this shows is a strong part of being attracted to someone is their personality, and not their body shape. Men who are willing to support their partner in that kind of decision are attracted to that person, and not to a body shape.
Conclusion
Looking through different surveys across the world one thing is clear, they all show something different. However, one common factor that is creeping up more and more is that men prefer women with curves. The reasons behind why will vary from man to man, and the list is far longer than the one mentioned here. Skinny girls are still found attractive by men because of their perceptions of what attractive is meant to be.
One thing is for sure, what men find most attractive is personality. Regardless of your body shape, if there is a personal connection and you get on well with him, that is likely to be all that matters. A man who is willing to support his partner in any decision she makes regarding her body is a real keeper.