How to Find a Gay Sugar Daddy Easily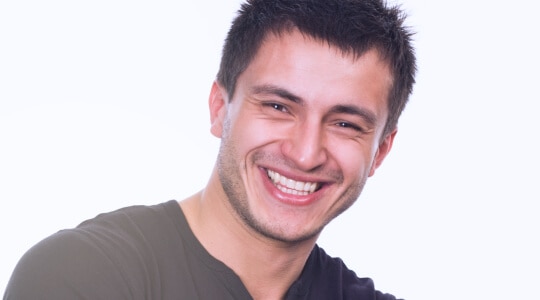 What is a Sugar Daddy Sugar Baby Relationship?
A sugar relationship is a romantic relationship in which one partner is older and more experienced, and rich or financially secure. The other partner is young, inexperienced and financially insecure. The rich man is the sugar daddy and the younger man is a sugar baby. The sugar daddy provides financial assistance and mentorship to the sugar baby. In all other respects, this relationship is like any other romantic relationship. They spend time together, have dates, and get intimate with each other. A sugar relationship can also be gay where two men of a considerable age difference become partners and the younger man receives financial help from the older man. The older man or sugar daddy is very generous with his time and wealth, and spends lavishly on the younger man who plays the part of a sugar baby. The sugar baby receives gifts, cash, and other advantages in return for sexual favor and companionship to the sugar daddy. It goes without saying that this is an unequal relationship where one partner is the giver and the other partner is the receiver, but after all is said and done, a sugar daddy - sugar baby relationship can be emotionally close as well, just like any other romantic relationship.
How to Become a Gay Sugar Baby
So you have made up your mind that you want to become a gay sugar baby. Now all you have to do is find yourself a gay sugar daddy. It is quite easy, if you know how to do it.
The first step is, as we said, making up your mind. Decide that you want to become a gay sugar baby.
Then think about your limits. To what extent would you go to satisfy a sugar daddy, who might demand sexual favors from you in return for cash or other help. Make things clear with him. Have a heart to heart conversation to him.
Talk about your interests. You may be surprised to find that you have some common interests. That will make things easier. After all, talking is also important, intimacy and sexual connection is not everything when it comes to a sugar daddy sugar baby relationship.
Having said that, make sure you are good in bed, because sex is a big part of why a sugar daddy would want a gay sugar baby in the first place. You don't want to lose the perfect sugar daddy because he did not find you sexually appealing.
Keep your sugar daddy happy and always be on time, because he is a successful man and values his time.
This should be enough, because companionship and sex are the main two ingredients of a sugar relationship.
Where to Meet Rich Men in NYC
Finding a rich man in NYC should not be a problem because these days, niche dating sites are all the rage. There are dating sites for local rich men so you can take your pick from a huge selection of members who stir your interest. Be careful who you choose because this is going to be a very important relationship for you, emotionally as well as for financial gain. Rich men can be easy to find, but they are not easy to keep. Make sure you are attractive and confident when you approach an older man for being your sugar daddy. In case you are an offline dating kind of person, you could always visit the fancy bars to look for rich and generous older men. If you don't succeed for a while, do not give up. Stay on course and keep looking for your perfect sugar daddy. Persistence pays, and you will surely find the best partner for you. It is your chance to earn a nice income without working too hard, and also getting pleasured on top of it. However, your sugar daddy will also expect a level of professional satisfaction from you on his part. That is only fair. SO do all you can to keep him happy.
Where to Find Gay Sugar Daddies in NYC
The best place to find gay sugar daddies in NYC is on online gay sugar daddy sites that have local profiles on them. Select from all the men that you like on the site, and you will end up with your special sugar daddy who will lavishly pamper you with cash and gifts. If you are not finding success in this way, you may have to rethink your limits on how old you want your sugar daddy to be. If you think 40 is too old, think again. If you are hard set on finding yourself a sugar daddy in his thirties, you might be in for a disappointment. Set your sights on men over 40 and you will have a much larger playing field. Make sure you project yourself as a romantic partner and not as an opportunist who is into the relationship only for money. When you are making an agreement of terms, take care not to ask for too much or the sugar daddy will move on. After all, there is no shortage of gay sugar babies in the online dating world and rich sugar daddies always have the upper hand in these situations. Also make sure that the quality of your service is at par with the best, because that is what is going to keep the sugar daddy attached to you.
Gay Sugar Daddy Dating Apps
If you are a cell phone enthusiast and cannot even sleep without your phone by your side, an app for dating gay sugar daddies would be the best thing for you. Some people feel apps are better and more efficient than websites for dating gay sugar daddies. The interface is more user friendly and they also operate faster. There is also the convenience of logging in any time you want to, even if you have just a few minutes on hand. They help make your life more fun and flexible. You save time and gain a lot of thrilling experiences. Apps are better than websites in many ways. More gay sugar daddies and sugar babies use apps for the ease they bring into their dating life. The profiles are short and to the point, which is a huge plus, given that we are all running short of time these days. Apps can bring you in contact with people who have similar interests as you, and you can start off on common ground. It is also easier to try people out and judge if they will be right for you, on apps, because the process is so fast. Apps also reduce the chances of getting spammed. People with similar interests get connected easily and without hassles. Gay sugar daddy dating apps also are more niches. They cater to a select group of similar people who are happy to find each other.