What Does a Black Woman Want in a Relationship?
This is the first question you have to ask yourself before you dive into the world of dating. If you don't know what you want, then chances are you will struggle to find it. If you are looking for a white man, then this is the advice for you. Dating white men can be different from dating black men for different reasons, but the dating game remains the same.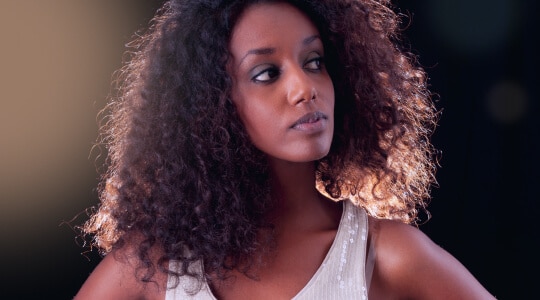 Where to Find White Guys to Date?
IN the age we live in today, this is no different for any person, regardless of race: Online Dating Sites. There are more and more dating sites appearing everyday, and there are loads of really good interracial dating sites available on the market.
You can use interracial dating sites for a sense of security that the white men on there are looking for black girls, but any dating site offers you the chance to meet white guys nearby who want to date.
Finding white men is like finding any man to date. They may be friends, colleagues from work, school friends, or someone you met online. There is no secret or special way to find white men, so go out and find one.
Why do White Guys Like Black Women?
Men like attractive women and rarely see skin color as a factor. However, there is something about black women that some white men can't seem to resist. Although, some white men might have hidden motives, and those are best kept away. Some of the reasons white guys find black girls attractive are:
They see them as exotic. We are all attracted to something different from ourselves. In the case of a white man, a black woman is new and exciting.
Curves. It is no secret that black girls have the junk in the trunk that drives white boys crazy.
Attitude. Black women have a different attitude, in most cases, than white girls and white guys find this attractive.
Fetish. This is the kind of white guys you should avoid. These are guys who are only with you to live out some kind of fantasy or fetish based on your skin color. They are not with you for sentimental reasons at all.
Things You Learn Dating White Men
There are certain things in life you can only learn from experience. It is no different when it comes to dating white guys if you are a black woman. These are something you may or may not encounter, but best to be prepared for, just in case.
Tinder Can be Soul Destroying. Not because of the endless search for potential matches, but because you might encounter the worst and most racist men society has to offer. Block them and walk away. I repeat, BLOCK THEM.
He Will Ask Where You are From. A white guy might avoid talking about ethnicity by asking where you are from. Don't feel you have to explain yourself, a simple I am from this city is all that is really needed.
Some Guys Will Share Their Opinions on Race. All you can really do is smile and nod. Until he offends you. Then it is a good time to walk away.
He Will Not Know How to Describe You. When he is looking for you in a busy restaurant and the waiter asks him, he will begin to think very carefully about what he says to describe you. He will not feel comfortable saying "the black girl" or maybe you don't identify as such, and many other ways will go through his head. He could just say the girl with curly hair… but he will struggle to get there.
He Will Feel Awkward from Time to Time. If he has any social awareness, he will know his background and some history. For these reasons you may find yourself in some situations that he cannot deal with or doesn't know how to feel about. Just one of life's things.
He Will Ask You Opinion. ON anything race related. But it is only because he is trying to not look at it from a white privilege perspective.
People Won't Assume You are Together. Unless you are giving clear signs that you two are in a relationship of some kind, many people will not believe you are.
Dating White Men vs Black Men
Dating a white guy is as much fun and frustrating as dating a black guy, or any guy for that matter. Each person you date will come with their own set of perks and quirks that make them who they are. It is about finding the right one for you. Don't be afraid to date whoever you want until you find the perfect man, no matter what his skin color is.
There are certain aspects of interracial dating that may come as a shock or a surprise and will be different (see above), but those are like any other problem a relationship will encounter along the way. The deciding factors are how you deal with them as a couple.
Conclusion
Finding a white man to date is easier than ever thanks to online dating sites. This means you can try interracial and normal dating sites in your search of a white man. Be careful though, as not everyone on these sites is understands and you might encounter racist insults. Be better than them, block them and carry on walking. Also, be sure to avoid those white men who want to date you just to live out a fetish.
Dating a white man has its differences, but on the whole, it is like any other relationship. It will have fun moments and frustrating moments. How you deal with each difference or problem as a couple is what is important when moving forward. Now, go out there and date whoever you want to date, have fun and find true love.