Why Guys Play Girls and Can You Avoid it
The saying men are from Mars and women are from Venus has been around for centuries. And that is because it is true. Men and women are very different so trying to understand each other can cause issues. One thing is for sure, you will no longer have to question yourself if a guy you are seeing is looking for just a hookup or wants a serious relationship.
This article gives you the signs and tips to find out if he is serious about dating or just wants something casual. While it may not apply to every man, it is a good guide to have in consideration every date you go on.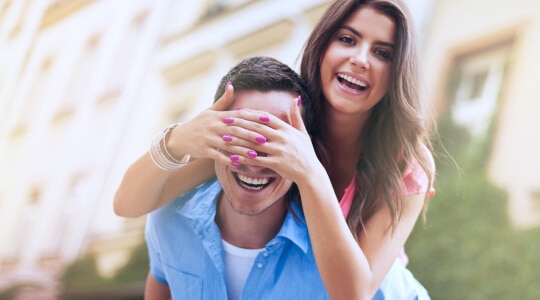 There are several ways to tell if a guy is serious. Let's have a look at them.
If he brings up wanting to be exclusive. This is him telling you he wants to be serious with you.
He checks in multiple times a day. A guy who doesn't want something serious doesn't take time out of his day to check up on you.
You spend more and more time together. A guy who isn't ready to commit will avoid the time and shield himself. A guy who is ready is willing to spend more and more time with you.
It is more than just sex. When you spend time together, you do more than just have sex. You go out, explore and have new experiences. If a guy likes you, he will put extra effort into the time spent with you.
He makes you a priority.
He does thoughtful things for you. These can be small gestures that show he knows you and cares for you.
He asks for advice/your opinion. This shows that he values what you think and trusts you to give him good advice or opinions.
He introduces you to his friends and/or family.
He listens and asks questions. This is him showing that he is interested in you and wants to get to know you better.
If you man is showing one, two or all of these signs, then he is serious about dating you, so don't be shy to go ahead.
If he shows none of the signs mentioned above, chances are he is just looking to hookup. However, other signs will be present for you to look out for.
He doesn't warm up to you straight away. A guy ready to commit will be happy to talk to you, if you have to struggle beyond an initial chat, chances are he is not looking for anything serious.
He only compliments your looks. A who guy is ready for a relationship will find deeper and more meaningful aspects of you to compliment.
He only wants to stay in. A date that happens around his house can only mean one thing.
He has busy hands. Slight touching when you first start dating is not a problem, as it can show he is interested and affectionate. However, if he is touching too much it shows a lack of concern for your boundaries and wants to be doing more than just touching.
He agrees with you constantly. At first, this could just be a sign of you two getting on and can be difficult to pick up on. But over time, this can just be him trying to get into your good books.
He is not put off by red flags.
He doesn't ask you serious questions.
You don't get to meet his friends and/or family.
Your gut feeling tells you something is wrong. If your gut is telling you he only wants to hookup, nine times out of ten, you are right.
The answer to this question depends on how long you have been seeing/dating the guy. For example, if it is your first date and he asks to spend the night, chances are he just wants to stay to have sex. On the other hand, if you have met up several times and maybe even had sex, then chances are he enjoys your company and wants to spend more time with you.
It could be that he is being nice and is saying what he thinks you want to here, with or without the incentive of more sex. If you are able to spend a night together without having sex, then that is a good sign. The best way to decide is to trust your gut. If staying the night feels right, then don't be afraid to invite him to stay the night. If it doesn't feel right, then there is no shame in backing out.
Conclusion
There are many signs that a boy is interested in you for a relationship or just a hookup. While each person is different, if the guy you are seeing shows one or more signs, either positive or negative, there is a high chance you can guess his intentions. However, the best way to approach the situation is to trust your gut or talk to him. If you feel something isn't right, try talking to him about his intentions and feelings to better gauge where your relationship is going.