Break Up Song List That Helps You Process Pain & Move On
No one in this world goes through life unscathed. Relationships are hard, and sometimes couples fail to fight for their love and end up breaking up. And when heartbreaks happen, the best break up songs come to the rescue. They are here to help you see what you have lost, and forces you to realize that life goes on. The fact is, during breakups, the break up kind of music is super beneficial in helping you settle your emotions and hope for the best.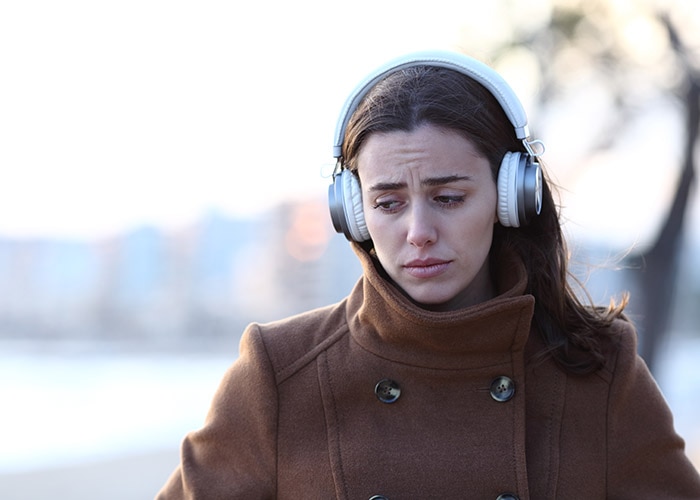 Song To Listen To After A Break Up
For girls, break up songs are worth listening to, even if they are happy with their relationship. But if you are unfortunate enough to experience a loss of a lover, then allow yourself to feel the pain by hearing what musicians have to say about heartbreaks.
The Most Compelling Break Up Song List In The World
Singers from different generations have contributed to the list of breakup songs over the years.
I'd rather Go Blind by Etta James
Nothing Compares 2 U by Sinead O'Connor
Somebody That I Used To Know by Elliott Smith
You've Lost That Lovin' Feeling by The Righteous Brothers
The Tracks of My Tears by Smokey Robinson and the Miracles
When To Listen To The Best Breakup Songs Ever
So when is the best time to listen to breakup songs?
Heartbroken - when you are in pain, it is indeed best to listen to breakup songs.
Nostalgic - in pain or not, breakup songs are best to listen to when you reminisce on past love stories.
Lonely - it feels good to listen to sad songs when you are lonely.
Bad Break Up Songs That You Can Relate To
Great break up songs are created and performed by the best artists in the industry. And one of the famous singers to grace the entertainment world is Rihanna. Her songs are truly amazing, and listening to her voice makes you want to cry. More importantly, her songs make you want to fight back and live.
The Best Rihanna Break Up Songs For The Lonely
As a popular R & B singer, Rihanna sings like an angel and her voice can soothe the most broken soul. Her breakup songs are legendary, and they help couples deal with their pain. Let su check out her most priced songs to aid in your suffering.
Stay - this song is said to be one of the best songs of Rihanna in terms of breakup. This is a duet with another performer Mikky Ekko, and it was released in 2012 from the album Unapologetic. The song talks about loving someone still and wanting him to stay.
Final Goodbye - this is from her album A Girl Like Me in 2006. Rihanna talks about her love's journey with someone, and how she said her final goodbye.
Farewell - from the Talk That Talk album in 2011, this song is about having lingering feelings for an ex-lover and the desire of the singer to have a closure from the past relationship.
The Last Time - this song was released in 2005 from the album Music of the Sun. This is a great moving on song that talks about getting over the one you love. After a bad breakup, this song is perfect for you.
What now - from the album Unapologetic 2012, this song is created for lovers who just broke up. If you are trying so hard to move on, then this song is good for you.
Cry - if you never taken love seriously and found yourself falling hard for someone, then this song is perfect for your breakup moment. Regrets can be felt in the song, and it can help you face reality. It is from the album Good Girl Gone Bad: Reloaded in 2008.
How Songs About Being Strong After A Break Up Helps You
Regardless if you have recently broke up with a lover or not, the breakup songs always have an emotional appeal. They are engaging and somehow every person in the world can relate to them. And if you have a heartbreak, you love listening to breakup songs over and over, as if the reality of the pain is not enough for you. But the fact is, this kind of song actually benefits the brokenhearted people in many ways.
Face reality - sometimes, when you break up with someone, the reality takes time to hit. And when it does, the pain is too much. With the help of breakup songs, you are able to face what is happening and feel the painful emotions. The sooner you accept the truth, the sooner you can move on.
Not alone - somehow, when you listen to sad songs, you feel like the whole world cries with you. You feel that other people are going through the same heartbreak and many can relate to you.
Feels good - ironically, breakup songs can make you feel good. They allow you to visualize your past and present, and make you think of the good times. There will surely be regrets, but eventually the sad melody and message of the songs can help you move on.
New And Old School Break Up Songs For The Heartbroken
There are no perfect break up songs since every person in the world grieves in different ways, and the experiences vary. However, all sad songs have the same theme of heartbreak so you can always relate to them.
List Of Uplifting Break Up Songs That You Must Listen To
After a breakup, it is often so hard to find the words that can convey what you truly feel inside. Sometimes, there is simply no words. That is why breakup songs are the go to music for heartbroken people. But when you are ready to get up and move on, it is best to listen to upbeat break up songs where you are greatly empowered to pick up the pieces and get on with your life.
Tears Dry On Their Own by Amy Winehouse
Break Free by Ariana Grande, Zedd
Best thing I never Had by Beyonce
Shake It Off by Taylor Swift
You Don't Own Me by Lesley Gore
Cry Me A River by Justin Timberlake
I Knew You Were Trouble by taylor Swift
Roar by Katy Perry
Survivor by Destiny's Child
Problem by Ariana Grande, Iggy Azalea
We Are Never Ever Getting Back Together by Taylor Swift
I Will Survive by Gloria Gaynor
Titanium by David Guetta, Sia
Since U Been Gone by Kelly Clarkson
Shake It Out by Florence + The Machine
Before He Cheats by Carrie Underwood
Stronger (What Doesn't Kill You) by Kelly Clarkson
You're So Vain by Carly Simon
Irreplaceable by Beyonce
You Oughta Know by Alanis Morisette
Somebody That I Used To Know by Gotye, Kimbra
Wrecking Ball by Miley Cyrus
No Scrubs by TLC
Bulletproof by La Roux
Mama's Broken Heart by Miranda Lambert
Benefits Of Relationship Break Up Songs
The best break up song ever has the power to drag you out of your misery and back into the light again. Some may say that you should not listen to sad songs when your heart is broken. But the truth is, breakup songs are beneficial and therapeutic.
They lift your spirits and encourages you to move on
They make you see what you have lost and what you can gain from the breakup
They put words into your heart and make you feel the loss so you can recover soon
They mirror your feelings and allows you to see the light
Best Breakup Songs Of All Time Just For You
The awesome break up songs of all time can make you realize that heartbreak happens in this life often. Even before you were born, couples have been breaking up and listening to sad songs. You are definitely not alone. And if they have survived the pain and moved on, so can you.
Top Breakup Songs Of All Time To Serenade Your Heart
When sadness is felt and not avoided, your heart can easily adjust to the situation and you can bounce back. For this to happen, you should listen to breakup songs and feel how the lyrics speak to what is in your heart. Here are some classic break up songs with a verse or two from the sad lyrics:
Purple Rain by Prince - "I never meant to cause you any sorrow / I never meant to cause you any pain"
I Can't Make You Love Me by Bonnie Raitt - "I'll close my eyes / Then I won't see / The love you don't feel when you're holding me"
I Will Always Love You by Whitney Houston - "Please don't cry / We both know I'm not what you, you need"
Ms. Jackson by Outkast - "Forever never seems that long until you're grown / And notice that day-by-day ruler can't be too wrong"
I Want You Back by The Jackson 5 - "Someone picked you from the bunch, once glance was all it took / Now it's much too late for me to take a second look"
Inspirational Break Up Songs To Lift Your Spirits
Aside from obvious sad breakup music, there are also motivational break up songs that can help you move on quicker. These songs are inspirational, and they are meant to revive your energy to heal yourself.
Water Runs Dry by Boys II Men
Grenade by Bruno Mars
Sometimes Love Just Ain't Enough by Patty Smyth
Should've Said No by Taylor Swift
Don't Speak by No Doubt
Rolling In The Deep by Adele
Jar of Hearts by Cristina Perri
What About Us? By P!nk
Fix You by Coldplay
Behind These Hazel Eyes by Kelly Clarkson
The girl power break up songs mentioned in this blog are intended to help you process your pain in a healthy way. It is absolutely okay to grieve the loss of a lover, but you need to move on and find love again. When you're ready, sign up at TenderMeets, where you can meet thousands of single people who are more than happy to make you smile again. The registration is free, so create your amazing online profile now.