Sweet Words for Her that Help Win Her Heart
One fact about ladies is that they get motivated by what they hear as well as by actions. If a guy tells them how important they are in their lives, they become the happiest woman ever. There's nothing that a woman can't do when they hear lovely sweet words from their men, provided they recognize that the man loves them for real.
When a woman hears sweet words from her partner, it's like they hear good music, making them love you with every inch of their body. However, you don't have to combine many phrases and hope that she'll get attracted to you. You have to do extra. You should love the girl genuinely and wholly to say such sweet words that she likes to hear. If you don't, it may not go well.
You should make her feel special to you. She has to feel that you're the only one you adore and no one else. Sometimes saying a few sweet things will enable her to see how you feel. There are plenty of things you can tell her to help her understand your feelings.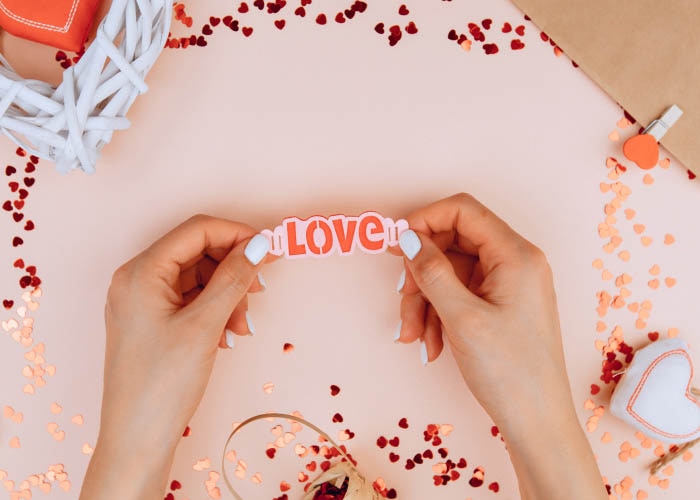 A perfectly crafted phrase can unlock the heart of the woman you love and make her love you more or fall in love with you instantly. They are words that any woman can love to hear though every woman is unique in their way. Here are some of them.
We're in this together
Women like to hear that they are dating someone who is committed, but this is only effective if it's genuine. When you're not on good terms, and there's some sense of insecurity, they need to get assurance that you're serious with her and you're willing to iron things out. You should also be certain that you know how to make the relationship last for eternity.
I love spending time with you
Whether you're just starting to date or you've been with each other for decades, women like to hear that they are fun to be around. Knowing that their partner enjoys being around them elevates a woman's confidence and makes them feel relaxed in their relationship.
Tell me about your day.
When a woman talks about her day to her man, she'll feel some calmness after the conversation. This shows that the man cares and allows the woman to unwind from the long day she had and relieve some accumulated stress.
Words to Say to Your Girlfriend to Make Her Feel Special
I bless the day I found you
It's every lady's dream to hear such words from the man they love. When a woman hears such words, she becomes nostalgic and reflects on how they first met. It is a very romantic phrase that brings back those beautiful memories that will remain forever.
You are the best thing that ever happened to me
This is among the sweetest words that every lady dies to hear, provided their partner means them when he's saying it, and that's all she cares about. Women like to feel valued and whatever their man tells her makes them feel like she owns the world. When you tell her these words, she will feel more valued than all the women in the universe, and she would feel like you treasure her more.
I'll always be there for you
All women want to feel secure and also want to be certain that their guy will always stick by her side. Besides the desire to feel this way, the act of hearing him say these words is consoling. It provides her with soothing tranquility and the faith that she will never experience anything bad.
Simple and Sweet Words to Make Her Love You Again
You should be crafty with words when you're trying to make a girl love you again. You can't afford to say a single wrong word unless you don't want to make things better. That's the reason you should play it low and use correct words to make her love you again. When perfectly done, she'll fall into your arms once again within a short time.
We understand that starting over from a broken relationship is not always the best idea. Still, if both of you have had memorable moments together and you're both not happy with the breakup, then you'll have to use sweet words and phrases to make her come back.
Not every relationship deserves another chance. However, if you believe that you should both be together and that there's no better way to show that you can be happy except through giving it another chance, then do it.
Romantic Message that Will Make Her Fall in Love
All men dream of making their women fall in love with them. Men will ensure that they do everything to get to know what their women love the most. At times, sending her the sweetest message that will make her fall in love with you is all you need to do. She will fall in love with you instantly and always yearn to hear sweet words from you.
Women love to be told sweet things, and they want to know your feelings towards them. This is why you need to remind her about your love more often. Sweet messages to make her love you more have helped revive many relationships that were almost dying. The world would be a very boring place without these kinds of messages. That's why romantic messages are important to show you how and bring out the creative part in you.
Nice Word for Her After a Heaty Argument
Knowing what to tell your girlfriend after a fight may sound like a difficult task. The good thing is that we all understand how it feels though there are things you can do to ease up the tension and erase her anger.
You look at how your loved one is suffering and how angry they are at you, and your chest is bleeding and tearing. Your heart is ripping apart, your mind is blank, and this is the time you need nice words for her to make her calm down!
The best way to solve any form of conflict among two people is through communication. However, using a few nice words won't cause any damage. It will only make her recall why she loves you.
Best Romantic Words to Make my Girlfriend Feel Special
Every man should have several nicknames to express to their girlfriends how much love they have for them. Besides, your woman loves hearing you refer to her by this name than anything else.
Besides, if you're not sure, you can search for the best words to make my girlfriend feel special, and you'll find a couple of them. Here are some words you can use to make your girl know how important she is to you; Apple pie, Angel, Baby bear, Babylicious, Beautiful, Blueberry, Bombshell, Caramel, Cinderella, Gorgeous, Honey, Lioness, My all, My love, and many other sweet words.
'I love you is the sweetest word you can tell your woman whether you're married or not. To be more creative, you can use words like; 'I'm much more when I'm with you,' or 'I wish I could rewind the clock. I'd have found you earlier and loved you more. There are also hundreds of other good words that will make her feel special.
Words to Tell Her to Make Her Fall in Love
Maybe you want to tell your girl how you feel about her or how much you love her and want to be with her, but you don't know where to start. Maybe you want to grab her from the floor and make her breathless as you did the first time you met her, but you're not sure where to start.
You want to show how much you value her, but you don't have any special words for her that you can use to show how beautiful and special she is. It's now easy to find sweet love words for your girlfriend online since we live in a digital world. These words will make her love you and forget anyone else. And that is the reason you're here.
You need to find the sweetest word for your girlfriend that will prompt her to fall in love with you instantly. Search and compile a list of romantic and the sweetest words for her with touchy messages that you can send to make her fall for you. Sometimes you only need to know what to tell a woman to make her love you and ignite the love she has for you. Sending sweet texts to her is one of the best ways.
Words to Make a Girl Fall in Love with You
Love can make anything happen, like make you fly on top of stairs. You have to show love if you want it to last longer continually. During these hard times, it's not easy for love to hold between your woman and you.
Though even doing something as small as sending your woman a sweet love message can make a big difference in your relationship. You can do it straight away, provided you find the best words to make her fall in love with you again. Search from social media or check online and find those romantic words you can use to see the difference in her eyes.