All Kinds Of Questions To Keep A Conversation Going
If you are talking to a person you like most, you would really want to keep your talks flowing and interesting. But sometimes, it is hard to formulate important questions to carry on a conversation, so you find yourself muted and then regret missing the moment to get to know your crush better. Luckily for you, this blog is created to help you find the right words to say in an actual conversation and in texting as well.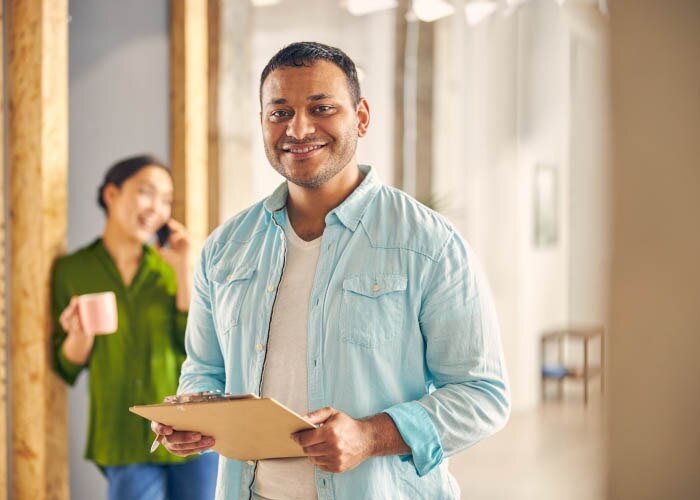 How To Carry On Conversation Over Text And In Real Life
There are thousands of questions to keep a convo going in real life and in texting. But of course, you need to make sure that you pop the queries that are relatable to the situation. The purpose of striking questions is to create interest in your convo and allow you to gain answers that help you know the other person better. Indeed, a friendly banter of words and phrases are a good start in a relationship, whether friendship or romantic.
Deep Interesting Questions To Keep A Conversation Going
When you are ready to take a conversation to the next level, you need to be prepared to get serious talks. Stay clear of topics about the weather, and don't be scared to plunge deeper into the convo. Let us look into the best conversation starter questions that will keep you and your special someone up all night.
What are the most important to-do things in your bucket list?
In your life, what can you say is the lowest point you experienced?
What is the best lesson that your parents ever taught you?
If you are given a chance to ask for a miracle, what would you ask for?
When do you feel happy the most?
Who was the most influential individual in your whole life?
What is the hardest thing you have ever done?
How important is success to you?
What is a perfect day for you?
Have your priorities changed over the years?
What keeps you from sleeping soundly at night?
Do you intend to live life to the fullest?
What is it about the future that scares you the most?
Have you taken a lot of risks in your life?
What do you think you'll become in five years?
Conversation Starters For People On Their First Date
No doubt about it. First dates are a bit unorganized and a little awkward, if not hugely so. But what can definitely help are conversation starters to make you feel confident about your date. These questions allow you to dig deeper into the person you are seeing in a romantic sense, and put a common ground between you two.
What traits are you hiding from other people?
Are you a morning person?
What is your ultimate passion?
Who was your favorite teacher?
What is your greatest dream career?
If you can be in a dream place, where will it be?
What is your favorite pick-up line?
Did the adult you met the expectations of the young you?
What do you like to do in a weekend?
Who is your favorite person int he world?
What is your ideal lover?
Who is your favorite celebrity?
How do you define love?
What is your favorite music?
Do you like kids?
What part if your past would you like to erase?
Have you ever played with a person;s heart?
What is the most essential factor in a successful relationship?
Do you prefer the outdoors or the indoors?
Funny & Flirty Things To Talk About When Bored Texting
Texting is fun, and it is easier to be blunt in asking questions to hold a conversation. Thanks to the not face-to-face style of communication, texting someone when you are bored allows you enough time to construct your sentences. You can even make up excuses to be doing something so you have a few minutes to spare. But of course, it is essential to come up with funny and flirty topics to keep yourself and your text mate energized.
How To Spice Up Text Conversation Through Flirty Texts
Though there is no great pressure of spontaneity in texting, there is however an expectation to come up with the best questions to enamor the attention of the other party.
When you look at someone, what is usually the first thing that you notice?
Do you happen to like tattoos?
If you are given an invisibility cloak, what will you do with this power?
Were you ever caught with your hands holding something illegal?
What happened the last time you went out of your shell?
Would you prefer to have superior beauty, exceptional strength, or X-ray vision?
What is the number one entry in your bucket list?
Have you fallen in love with two people simultaneously?
If you could choose a spirit animal, what would it be?
Do you often stay up well past midnight?
Have you made someone cry in the past?
What will you do if you a billion dollars?
Shocking Questions To Ask In A Boring Conversation
When you are heading through a path of a boring conversation, you can still save the moment by asking a shocking question that your text mate could never have expect. Any of these questions can lead to a funny convo, so get ready to have fun, and flirt at the same time.
If the world is coming to an end and you can save it by making out with a friend, who will that friend be?
Who would you opt to get stuck in a closet with for 24 hours?
Are you currently obsessed with anyone in particular?
If your 10 years old self has the power to inhabit your adult body right now, what do you think your younger self will do?
What is the most embarrassing piece of clothing you have ever worn in your life?
If you get arrested, what do you think comes through the minds of your family and friends?
What do you think the world is like if it is filled with female and male versions of you?
Do you mind sharing your dirtiest bar joke?
What do you think is the worst name a parent could give a baby?
Do doctors treat themselves when they're sick or do they see other doctors?
Clever Things To Say While Texting With Someone Special
You will never run out of clever things to say to your crush while texting as long as you know how to create the words. Have the confidence to ask what you need to know, but make your tone friendly, chatty, flirty, and with good humor. The last thing you need is to scare off your text mate with your super serious demeanor in texts. Keep things light and easy, and you will fail to notice how time passed you by.
Good Questions To Ask To Keep A Conversation Going
They say that if you are afraid to offend someone, you should play it safe. This rule applies to texting also. If you are itching to get to know someone but is a bit scared to say the wrong words, then the good conversation starters below will surely help you out.
What do you love most or hate most about your life?
People usually have bad habits. Which ones irritate you the most?
What is the weirdest text you have ever received in your life?
When was the last time someone consoled you with a hug?
What is the best app on your phone that you can recommend to me?
If you are given an opportunity to play God for just one day, what will you do?
What is the one food that you can tolerate eating for the rest of your life?
Do you have a go-to video for a good laugh or emotional cry?
What is your favorite food delivery place?
Can you quote me your favorite line in a movie?
What song calms you down in a bad day?
Do you a wish that you know will never come true?
What is the worst mis-sent text you have ever texted to the wrong person?
How do you feel about online dating?
Best Questions To Keep A Conversation Going
There are endless questions to ensure the continuous flow of a conversation, but the best are done in a manner that could lead to a potential date. And of course, having a healthy relationship is mostly the goal of people who are texting or chatting. So take your pick of the best questions to wow your crush.
So, what are your plans for the weekend?
Do you like pizza, wine, good music, and someone funny to talk to?
What was your last vacation like?
If a genie asks you to make one good wish, what would it be?
What kind of trouble would I save you from today?
If I can take you anywhere in the world, where would you like to go?
What sport do you hate and love most?
Do you prefer success in your career or in your love life?
What is the best thing about your family?
Name one thing you hate about your work.
Describe yourself in just five words.
What song do you always sing int he shower?
Did your phone ever took a dip in a toilet?
What is the first thing you do when you wake up?
If you are stranded on an island, who would you like to be stranded with?
What would you do if you see a jaguar?
Who is the person that make a huge impact on your life?
Would you ever sacrifice your life for someone?
What was the greatest road block that hindered you from achieving your goals?
If you can paint your future, what would it be like?
What lies are you comfortable in telling yourself?
Was there ever a time when you questioned if love truly exists?
Sustaining a conversation is not difficult, once you have all the right things to say. And if you want to have more meaningful talks with other people, join TenderMeets now and meet thousands of members from different cities, states, and countries. At this online dating site, you will never run out of single men and women to talk to. And if you're lucky, you can even find the love of your life.