How to Prepare for Your First Date After a Long Break?
If you haven't been on a date for a while, you're either expecting a perfect date when you return to the game or you don't even know what to do on a date. In any case, we'll help you with that. Dating is like riding a bike. Once you learn it, it's hard to forget how to do it. But that doesn't mean you can't put our first date ideas to good use. More about that soon, now we'll reveal the simplest way to start dating after a long break.
Meet your couple online and start a conversation on a dating site. That's the best way to return to the dating world, especially after Pandemic. So we prepared some dating tips to help you with the first date.
Prepare Your Profile: Tips to Impress and be Yourself
Before you start thinking about things to do on a first date, you have to get a date. Dating sites will help you there. Their matchmaking algorithms will do all the hard work if you do one thing right. Create an irresistible profile.
That's easier said than done because an irresistible profile needs to be perfect in every way. Keep in mind that your profile needs to be perfectly written, not you. Nobody wants perfection; it's boring. And...it doesn't exist. So if you're wondering how to write a dating profile, keep reading. You'll learn how to express yourself to show your personality. You'll also learn what to write on a dating profile. But first thing first.
Choose a Nice Profile Photo
Your appearance doesn't determine who you are, but profile photos on dating sites are there to attract attention. That image is the first thing other members will see on your profile. Many people try to make themselves look "better" by using filters or photoshop, which makes no sense. When you finally meet in person on a first date, you won't hide behind filters. More importantly, if you know how to make a good dating profile, you don't have to worry about your appearance.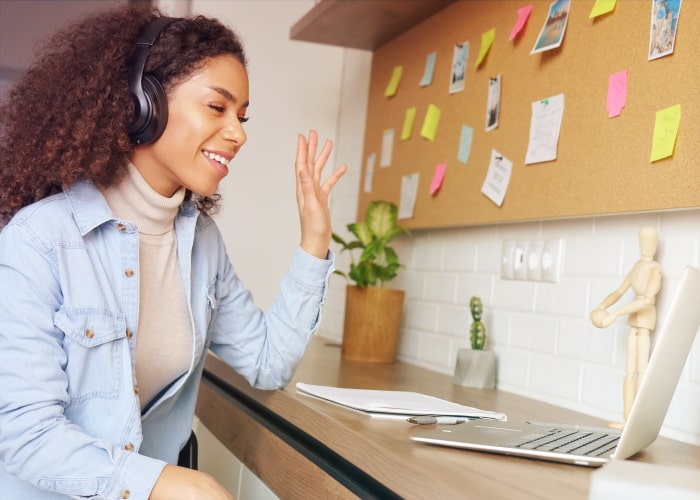 Tell Your Perfect Match What Makes You Special
Other dating sites don't care who you are; they care what you can do for them. Nobody joins online dating because of other users; people join online dating to solve a problem. It can be the lack of sex, loneliness, boredom, or anything else. Now when you know that, you can exploit it. How?
Imagine your ideal match, only 1
Use a photo that'd grab her attention
Write about your hobbies, likes, dislikes, etc. but write just to her, to only 1 person (write in a way you think she'll like and try to be unique)
When she sees a profile with a nice photo and description written only for her, she'll feel special. It will be like both of you was waiting for each other for years. Soon you'll be on the first date.
If you think this will attract only one person, you're wrong. It'll attract a lot more singles than a generic vanilla profile would. With millions of users, the online dating world is full of people who'll recognize themselves in that profile description. This approach works great on hookup sites and sites for serious relationships.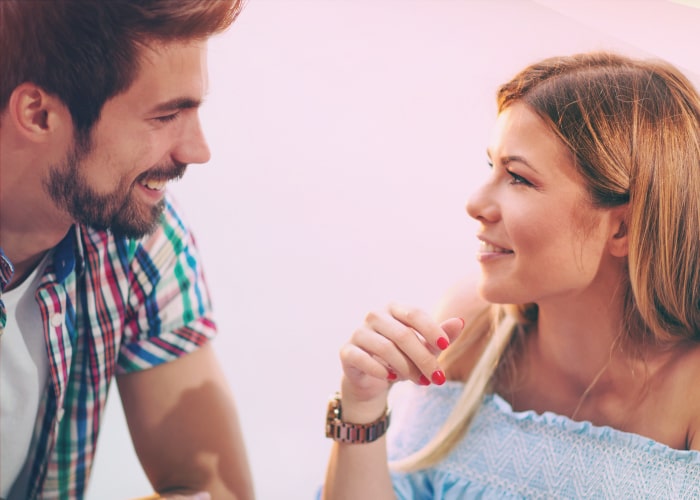 This shouldn't be among dating tips, but sadly, many people still try to make themselves perfect on dating sites. the end, that ruins their confidence because they can't live up to the expectations when the first date comes. Remember, you are perfect for somebody. And that somebody isn't just one person. Most likely, millions of singles around the world would like to date you, the real you, but they just haven't met you yet. You don't have to meet all of them. You need only one if you're looking for a serious thing or a dozen if you aren't. Numbers are on your side, be confident.
How to Start a Conversation Online: the Main DOs and DON'Ts
Conversation starters for online dating are the main problem for a lot of users. Some sites have winks or similar ice-breakers, but you still have to know how to handle an online conversation after a wink. These dating tips will help you with that.
Don't Send the Same Message to a lot of Users
Using a copy/paste method to start an online dating conversation is a bad idea. Everybody will see right through your tactic, and you won't get a lot of replies. Your first message has to be written just for that person, not for every member on the site.
If you start an online conversation, you want it to be positive. Avoid negativity at all costs. People join online dating to relax, have fun, and meet new people. Nobody wants to meet somebody who's in a bad mood all the time. Don't complain about anything, be positive, and that will make people enjoy chatting with you.
Bad grammar is a big turn-off for many online dating users. Not only that, it makes online conversation dull. Nobody wants to read flirty first-date questions while wondering what you wanted to say. Luckily there are a lot of online grammar checkers available. Some even have IOS and Android apps, so you can use them while texting on the phone. Of course, we're talking about English grammar checkers. But we're positive there are some short checkers for most languages.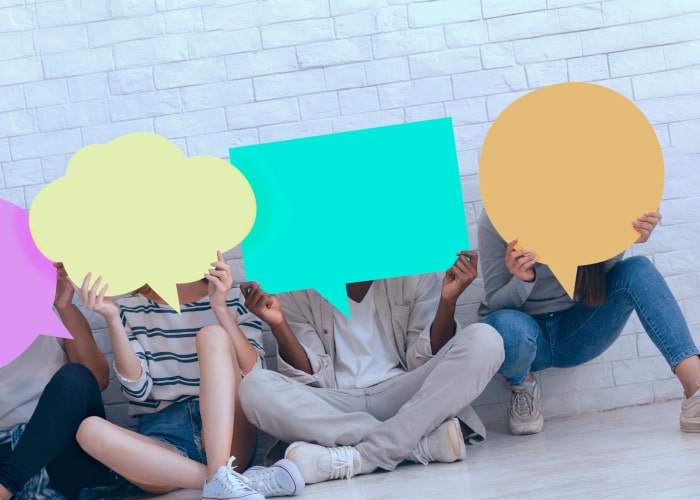 Don't Compliment Looks in the First Message
Compliments about your appearance surely make you feel good, so you might expect that using them as ice-breakers. But that's a rookie mistake (except maybe on some hookup sites). When you compliment somebody's appearance in the first message, you can almost 100% forget about all those first date ideas you had because people usually back up after that.
The reasons because complimenting looks don't work in the first message:
it gives all the power to the other person because they know you like them
it shows your lack of confidence because confident people rarely play the looks card (even later in online conversation or on the first date. Use physical compliments carefully. If you use them too often, they'll lose value).
beautiful online dating users are sick of hearing how beautiful they are - they register to the sites for serious relationships for the same reason as you do. To find somebody who'll love them. Not just their looks.
So next time you see somebody irresistible online, resist your urge to compliment their looks. That will surprise them because they'll expect some cheesy compliments. Show them you read their profile, use something you find there as an ice-breaker instead of compliments. That's your first step toward the first date with somebody you meet online.
We mentioned how some online dating users lie in their profile or use photoshopped images. That can get them the first date, but it will never get them the second. Don't try to pretend you're somebody else. If your self-esteem is low, you might think that's a good idea, but you can't pretend forever. In the end, your self-esteem will be even lower than before. Be yourself, don't be shy, and you will attract more (real) attention than by faking anything.
What to Do and Where to Go on a First Date?
When you meet somebody on a dating site and realize through online conversation that you might be good for each other - it's time to arrange that famous first date. But at that moment a lot of people forget all the first date ideas. These dating tips will help you decide where to go and what to do on a first date.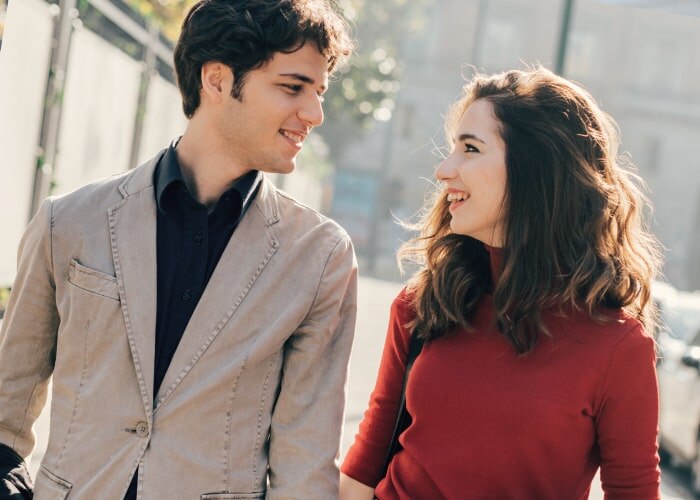 First of all, it has to be a public place. It will reduce awkwardness, and both of you will feel safer. But that's still not an answer to a question: "Where to go on a first date?" The answer to that question is hidden on the profile of your match. Choose the right place according to the hobby of your match. Since that person is your possible match, you'll most likely share a lot of interest. Hiking, dinner, movies, or star-gazing, or anything else in the world both of you'll like is good for the first date. But don't choose some activity that will prevent you from talking to each other. You want to know each other better after the first date, not just have fun.
When it comes to first date topics, there is some strict DON'Ts:
ex-partners
troubles with colleagues at work and similar negative topics (remember - be positive)
religion (except you met on a religious dating site)
politics
how much either of you earns
So what to talk about on the first date:
hobbies
plans for the future
interests
anything positive that won't lead to a heated argument or steal the focus of your date
We saved the best for the end of this article, but the dating tips we provided until this point can change your life if you apply them online. Now, it's time to show you the best first date ideas.
Best Ideas For The First Date
An ideal first date doesn't exist, don't expect it, or you'll never go on a second date. But that doesn't mean every first date has to be full of awkward silences. Combine first date advice from the last paragraph with ideas we'll list now, and you'll have a great date.
In the past cinemas were one of the most romantic places in every town. Couples would go there to enjoy the movie and whisper flirty things to each other. That didn't change. Yes, Netflix & chill is an upgraded version of that, but the first date should be somewhere public so save that later. We suggest you meet an hour or two before the movie. That'll give you enough time to know each other better before the movie. Or...read carefully, you can go to a drive-in movie and combine food, conversation, and the movie, thus killing 3 birds with one rock.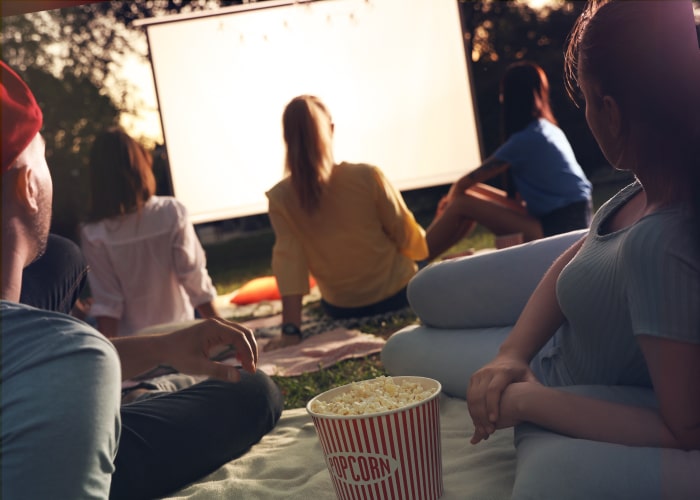 Everybody likes music, and experts proved that couples who have the same taste in music have stronger relationships. That's why visiting a music shop is one of the best first date ideas.
Go there, show each other your favorite bands, songs, and talk about experiences you had at concerts. You'll probably find some symbolic gifts for each other too. Exchange gifts, and you'll form a bond instantly. Especially if you suggest doing that. Even if you don't get a gift, your date will love your sign of affection. Dinner after a music shop isn't ruled out.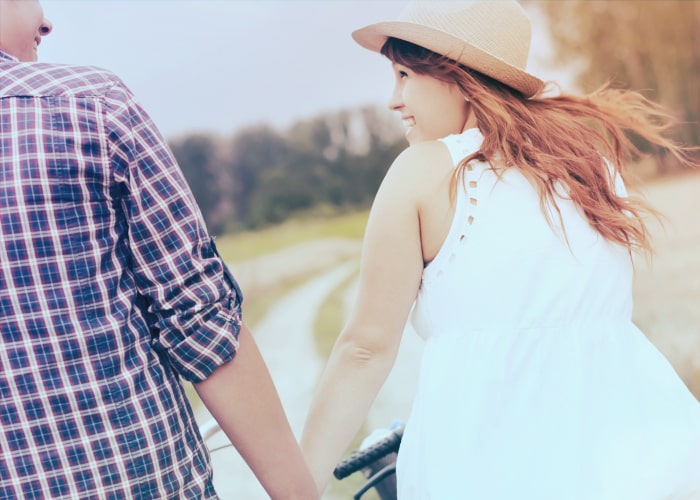 Go Hiking (or Some Other Outdoor Activity)
If you're an outdoor person, you're looking for somebody similar, and if you follow advice on how to write a dating profile we provided earlier - you'll find your match. Then go hiking to your or her favorite place. Nature will give you a lot of conversation topics. It will revive memories, so both of you will have a lot of stories to tell. But remember, don't try too hard to impress your date. You may look childish.
Hiking (or doing anything outside) will make you hungry. Use that to your advantage and pull out your secret picnic basket. A couple of sandwiches and some protein bars for dessert will work like a charm. Your date will love the fact you care enough to bring food for them, which will be a huge plus.
The knowledge you gained in this article can be your guide about first dates. Now when you know what to do on a first date and how to write a stunning profile, you'll be more confident online.