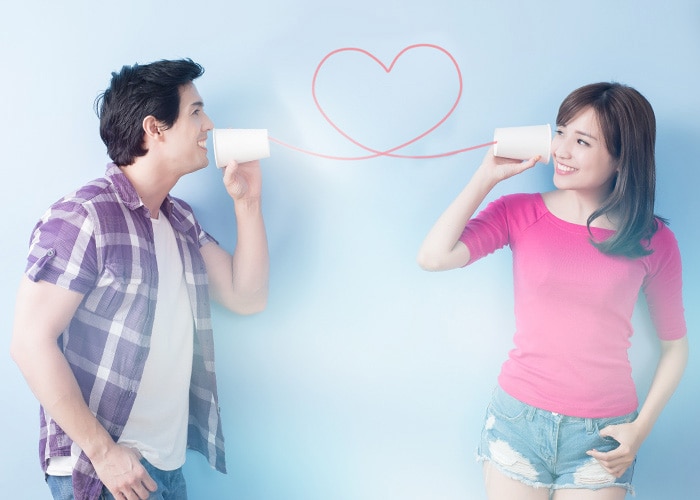 What Questions to Ask Your Crush on the First Date to Get to Know Them Better
When you line up the first date with someone, you must wonder what the conversations are going to be like. For some people, that will involve meticulously planning their date, including where they go, what they eat, and more. Once you know where you're going and what you're doing with your date, you should take some time to think about how you will get to know them. In other words, you need to come up with what to talk about on the first date, and that is something that we're going to show you.
When you first start dating someone, you have to get to know them. You can't simply hope that you are soulmates and that everything is going to work out for you. That is why you need to know questions to ask a girl or guy who is going to help you get to know them better. Now, communication on the first date (or the first few dates) is the only time that it is really socially acceptable to ask someone questions in such a direct manner. You are expected to come up with questions that let you know more about your date. It's best to develop questions that are useful instead of just asking silly things such as, "what is your favorite color and why?" You have to take this seriously, which often means you need to know what you want out of a romantic partner. We will take a closer look at that aspect of the dates next, but for now, here are the "get to know you questions" that you should be prepared to ask on the first few dates.
Keep in mind that these are not questions that can be answered with a simple "yes" or "no." They require thought and will spark the conversation that you have with your family.
What happens during a typical day for you?
This question is good because it gives you insights into their habits as well as their daily life. You'll hear about what job they have, whether they like it, and how they relax at night. That can lead to other questions about their hobbies and pastimes.
Are you working on any new projects?
This question is very good because it helps you determine what your date likes to do with their free time. Moreover, it can help you learn about the challenges that they are facing at work.
What is your favorite food, and is there anything you don't eat?
This is a two-part question that can be very helpful for people who are going on a dinner date. You don't want to take your date somewhere that they don't like. Also, you get to know their preferences and restrictions.
What is your dream vacation?
Talking about traveling with your partner lets them tell you about places where they have been and where they would like to go in the future.
What is something you could spend the whole day talking about?
Remember, your goal is to get to know your partner on a deeper level than most people. To make that a reality, you need to know what they're truly passionate about. The answer you get to this question can have a massive impact on your future interactions.
These are five of the best questions that you can ask your date to get to know them better. They're deep questions that try to plumb the depths of your date's personality and give you the insights to learn about them.
Prepare Well for the First Date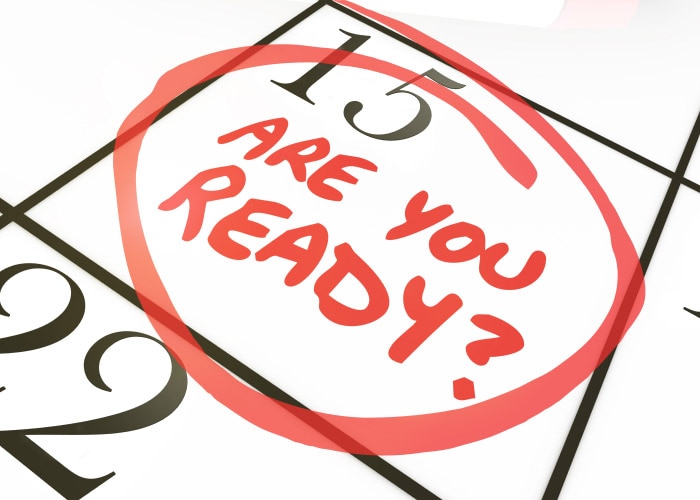 Another necessary aspect of learning about the questions to ask your partner on a first date is preparing for that initial meeting. That means preparing the 'get to know you questions' before you dress up for the date.
You should remember that first dates are also about making a good impression with the way that you act. Given that society's rules are a little different for men and women, we're going to give some advice for each to follow, even though most of it is proper advice for both.
Ladies, Show Interest in Your Date
If you took the time to get dressed and go out the door, you should be interested in your date. Men need obvious signs of interest to feel as though you are paying attention to them. Try to make eye contact and ask questions about him, too. It's not just a man shopping for a woman; you're partners!
Both, Dress for the Occasion
Don't show up to your date in ratty clothes unless you're going to exercise together.
Men, Talk to Your Partner About Date Ideas Beforehand
Don't assume your date is going to be okay with going to sit at a bar with you and watch the game. See what she is interested in doing and compromise.
Both, Take Time to Ask and Answer Questions
Some people let the more dominant personality lead the date. That does not mean you should stop asking questions or be resistant to answering them. You are dating to test your compatibility, and this is part of the process.
These are some of the ways that you can prepare for the first date with your romantic partner. It's hardly all you can do, though.
What to Talk About - Think Hard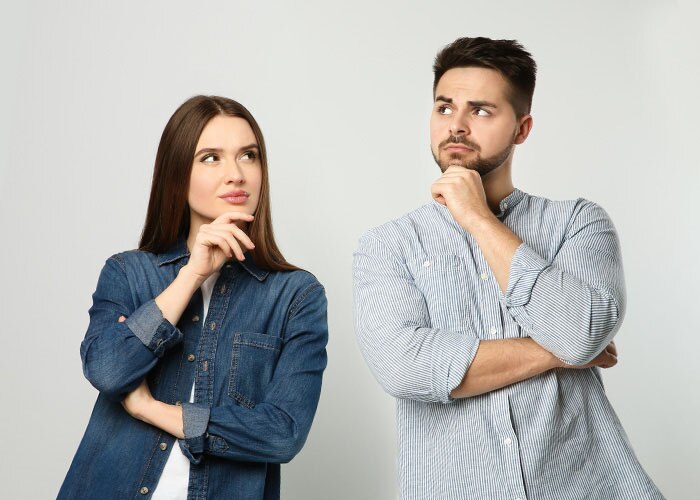 After you have asked the questions that you need to get to know your date a little better, it's time to settle into good conversation topics. These topics will allow you to flesh out your personal philosophy about life and more. You'll want to strike a balance between fun or mundane topics with deep questions to ask your partner. These questions are best to ask if you are going on a date with someone you know a little bit beforehand to don't feel like you're leaping into their personal space. With that being said, we're going to cover the second list of questions along with some first date topics to consider when you have some private time with your partner.
Top Conversation Topics for Dates
When we consider the different topics of conversation for dates, it is best not to go with random questions to ask on the first date. You should have some kind of direction that you want to go in when you first start talking with your date.
Your Date's Dream Job
What does your date want to do with their life? This will give you some inside information as to whether they plan to stick around and put down roots or make their job the centerpiece of their life. This is an important topic for people trying to get into a relationship.
What Would You Do Without a Job?
Do you want to know what someone would do if they didn't have the responsibility of paying their bills every month? Ask them! That will keep them interested in the conversation and tell you about their deepest passions. You never know what kind of answers you can get from such a question, but you will gain a keen insight into their outlook.
What Are You Looking for in a Relationship?
Too many people go on a date without thinking to ask the most obvious questions. One of them has to be what the other person is looking for in a relationship. Depending on how you met your date partner, you might already know the answer. For example, people on dating sites make it clear what they are seeking most of the time. However, people who met their date in-person might need their partner to make things a little clearer. Find out if you are both searching for the same thing out of life. That could make you more compatible with one another right away.
What Has Been the Best Part of this Year?
Lastly, a fun question to ask your partner is, what has been the best part of their life this year? Many times, this question will throw your partner for a loop. They have to stop and think about what made a real difference in their life, and that can be just the thing that you need to help you get valuable insight into their life.
Asking these questions is bound to help you get the most out of your life. Just make sure you spend time preparing so you know what you want to ask your new romantic partner.
Try Not to Seem Like a Bore on a Date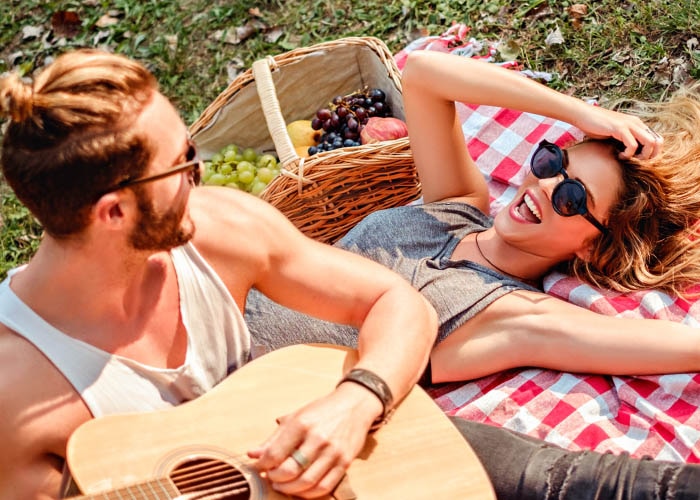 Another important thing to remember is that you can't seem like a boring person when you're on a date or you will lose the interest of your partner. So, how do you manage to get information from them that you need to determine if you want to date and be very intriguing? It's simple; you play the dating questions game!
Make an Interesting Game
A few methods exist for helping you use a game to learn more about your partner by asking the right questions. For starters, you could always play the 21 Questions game. Basically, you and your date have a list of 21 questions prepared. You are allowed to only skip two of them, and you must answer the rest.
There are some provisions in the game, such as the Ricochet, when you can have follow-ups to the initial question that must be answered. The game is fun, and it can be portrayed as serious, flirty, silly, or something else entirely, depending on what you have in mind!
Using games as a way to help you manage your questions is a very good method of not taking the dating process too seriously, and it will result in a more relaxed romance.
Be More Confident than Ever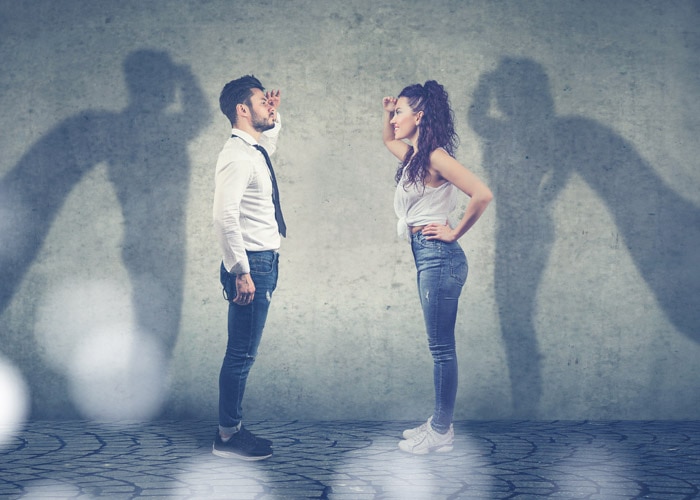 The last thing that you need to remember when you're going on a date is that you must be confident. More men and women are asking themselves, 'how do I be more confident with dates?' The answers are numerous, but we're going to show you some of the best ways to keep yourself feeling positive about your outcomes.
For one thing, you have to embrace the idea that you are going to face uncertainty in your life. There will be events that you cannot prepare for or control. That means you could accidentally spill water on your date or ask a question that makes them upset. Since there is no way of knowing, you should just relax and learn to keep your cool when negative things happen. It's not your preparedness that matters all the time; it's the response you have to the situation.
Another thing that you need when building your confidence is to be more decisive about your actions. Once you know your date's preference, it's a good idea to come up with a place to go for dinner or an activity. Most people would rather that their date took them to a place they didn't love rather than sit in the car and ask them where to go. People like decisiveness and action, so you can embody those traits when you first start chatting with partners and see what happens there.
Trying to figure out the questions to ask your partner can be trying. Fortunately, you now have an entire setup for your romantic outcomes that will keep your dates talking and interested in you. You should make an effort to learn these questions by heart so you can pose them to your partner. Make sure you really listen to their answers and get to know their personality. You might only get one chance to make a positive impression, so you need to use it wisely!