Starting Over at 40 after Divorce is Easy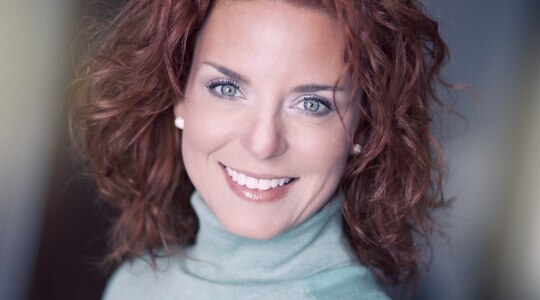 How to Start Over at 40 after Divorce
Dating after a divorce can be incredibly difficult, but it is also very common. According to AARP 63% of people over the age of 40 are dating. Still, you're not sure if you are desirable, the dating scene has changed a great deal, and finding a healthy relationship might seem impossible. However, the dating methods that were around when you were younger have improved in recent years.
Notably, you can find women that are around your age just by opening an app or dating website on your phone. Some of these websites let you get incredibly detailed with your desires and allow you to be upfront with your personal history. You can tell women right off the bat that you're recovering from a divorce and find people that have dealt with similar trauma. It's a good way to ease back into dating without having to drop that in someone's lap on the second or third date.
The Complications that Arise
There are several issues that can arise for people in their 40s that are trying to date. First off, a lot of people in this age range that have been divorced already have children. This can become complicated because instead of managing just your relationship with a new person, you have to consider your children, her children, and any plans for children that you have with a new person.
Aside from setting new boundaries for each other in light of the presence of kids, you simply have to learn about your partner on the fly. It can be a very difficult thing to do. However, dating with kids necessitates that you get involved in their everyday lives once things start getting serious. Keep a respectable difference, establish guidelines with the parent, and things tend to work out. Just keep an eye out for their teenage years when you have to hear the dreaded "you're not my real father" and such.
Do Women over 40 Even Want a Serious Relationship?
The short answer here is: yes. Women over 40 still want loving relationships that can turn into something long-term like marriage. However, some psychologists have stated that women in this age group tend to know exactly what they want. This can be both good and bad for you. If the ladies decide that you aren't exactly what they are looking for in a partner, then the chances are that there won't be a second or third date.
Yet, if you're a good initial match, then women will move forward with you as a partner quickly and open up to you. As long as you know what you want, you'll do fine in this respect. This evaluation does come with some caveats, such as updating how you flirt and interact with older, mature women.
Tips for Flirting with an Older Woman and Setting Dates
While you might have been able to pick up younger women with crass one-liners in your youth, that isn't going to work anymore. Women are looking for guys that can impress them in any number of ways. For example, women want men that are very self-aware and understand what they want and what they can bring to a relationship.
Thus, the flirting style as you're older is much different. In many ways, it's not as complicated since both you and your partner know what you want. Flirting is something that should come naturally, too. If you're trying hard to get pickup lines into your date proposal, then it's time to go back to the drawing board.
So, if you say to a woman on a dating site "how would you like to try windsurfing with me sometime?", you might get an immediate reaction from a woman that is looking to push her personal boundaries.
At the same time, managing dates in this age group are more difficult. Both men and women have more demands on their time that require some finesse to manage well. So, if you're looking for dates, it's better to go somewhere that has a built-in date setter, like a website. You can see mutually beneficial dates for you and your match, set dates, and have fun online or in-person as your schedule allows.
Can You Get Married After 40?
This seems to be the question that is on everyone's mind. Can you get married after you hit that magical age of 40 when so many people lose hope? A New York Times blog said that there are more people getting married later and later than ever before. People that are getting an education, who have been divorced or people that are getting their career started don't get married very young anymore.
The thing that seems to matter the most is that men and women can get married quite easily after 40. After all, it's more of a number and mental issue than a real obstacle to your relationships. People find one another at all stages in life and at every age, even as retirees. So, it's never too late for you to get married.
It might be a little harder to find dates and rekindle romances after 40, but it is far from impossible. Every day of the week, people find love by accident or by using online dating websites. No matter what way you use to meet people, this advice can help you know what to expect from dating.
For starters, it's a good idea to give online dating a try to make dates simpler to carry out. Moreover, you should know what you want out of a relationship and what things you will pass on as a single person. Last but not least, you should know that dating after 40 can be tumultuous, but it is rewarding.