Why Do Men Like BBW?
Do you like resting your hands on your BBW hips while dancing, hugging or doing anything thrilling? There are a lot of pointers growingly revealing men's interest in curvaceous women. Naturally, there's something about curvy women that makes it hard not to turn your head in their direction when they walk by.
First of all, a lot of regard is given to people with big bodies since they're considered healthy and wealthy. Some men even believe that curvaceous women have better chances of bearing healthy children. Do you also believe that wide hips and big boobs are good indicators of health and fertility in women?
Have you heard of the phrase "big is beautiful"? Many men argue that curvy females are attractive and striking. Fleshy women tend to look smoother and softer than their skinny counterparts. Some men have expressed how BBW turn out mature and motherly. They are naturally strong, hardworking and just know how to take care of their partners.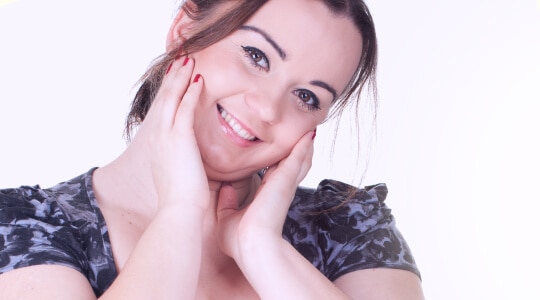 Join a Chat Room for Men Who Like BBW Women Today
Are you still wondering how to approach and talk to your dream BBW? You don't have to drop any sweat over this. Our BBW online dating site is reliable and has contributed to connecting millions of couples. As you're reading this right now, millions of BBW enthusiasts are flirting with their potential partners online.
We have developed safe and secure chat rooms that are tailored to individual tastes. Sign up to connect with your peers today. You never know who's waiting for you online. One other advantage of online chat rooms is that whoever signs up for the feature is directly expressing their interests in finding like-minded partners.
How to Date When You're Overweight
If you're overweight and do not possess the right tips for securing a partner, trying to meet the right person could be challenging. Do not feel vulnerable in the singles market. The feeling that you'll never meet a great guy is almost with everyone. Here are a few things you need to know about:
Don't diminish yourself – Physical attraction could seem like the most important thing when looking for a romantic partner, but that's furthest from the truth. Many men out there are looking for something more than that. So be at peace with yourself. Present yourself with confidence by being honest and proud of who you are. If you're seeking a partner online, pick photos that emphasize your best features and then prepare for a date with your most confident and sexy self in mind.
Know how to meet the nice guy. One of the most important aspects of getting a boyfriend is meeting some who likes what you like. Take time to think about what you want and list your priorities. Note the common interests and personality traits you admire in your potential soulmate.
Be outgoing – When you meet someone who's interested in you, try to focus on the conversation. Don't be afraid to make the first move. Keeping your eyes open in everyday situations allows you to see several possibilities everywhere you go. Always have reasonable expectations as you get to know each other.
How to Chat with a Woman Online
In this century, when everybody seems to be running up and down in a rush, online dating is growingly remaining the fastest and easiest way to meet new friends and the love of your life too. As much as men and women are vastly different, we're all governed by basic social norms. Getting to know how to start a conversation online that consistently get positive results is significant.
Go for a unique subject line that is attention-seeking. Go cheesy with your subject line. The intention is to leave her curious and wanting to know more about your intentions.
What about compliments that are better than others? Let alone the physical compliments, the girl has heard it hundred times. The intellectual or emotional compliments can jumpstart your relationship with a romantic vim.
Utilize the information on her profile. Check her profile carefully and think outside the box. Getting to know her interests and hobbies will take you an extra mile. Sharing with them that you're drawn to them because of such will leave them wanting to know more about you too.
Time to Talk to BBW Online
Do you want to get that beautiful curvaceous woman pouring her heart out for you? Boost your game and learn how to strike an engaging conversation that achieves your relationship intentions.
Go the provocative way. A polite, well-thought provocative sentence could get you a ton of replies. You don't have to sound too serious. Using smileys could help convey your tone. Something like "Do you know you look so innocent in your pictures that I wonder whether you're a little angel or actually the biggest troublemaker on the planet…."
The witty way. Although a sense of humor and wit are entirely subjective and personal, talking to a BBW the witty way entices more replies. There is no denying that women like men who are witty.
The funny way. Try a funny message that'll get both of you laughing. It portrays that you're fun to hang around. Most guys get a date with a similar approach.
Top First Date Tips for a Girl
After you've worked up the courage to ask out that special someone and you get a "yes", here are a few first date tips that will print an impression for the next night-out.
Dress appropriately by wearing something nice. Just remember that a good first date outfit reflects who you are and what you want.
Plan ahead and reach the venue feeling comfortable, confident and relaxed. You don't have to ruin your first-date by wearing the awkward or anxious feelings. Prepare and get psyched beforehand.
If you're online dating, let someone know where you're going. This way, you know that someone has your back. There are many sharks in the ocean.
Look out for red flags. Having some ideas about what you want in a romantic relationship with the perfect partner is very important in pointing out if the person you're on a date with is your type.
Avoid controversial conversation topics. Talking too long about serious or sensitive topics may make your date feel uncomfortable.
If you can, choose the right venue. The location you choose sets the tone of your date. It's vital finding a low-pressure venue where you can focus on getting to know each other better.
Getting a perfect BBW girlfriend could be super nerve-wrecking. The above insights however, help you plan your date and make sure you have a great time with your potential partner. You'll thus not have to try too hard or invest in something that may fail to work out.