Here are some single parent dating rules you need to know
Many guys assume they have a good reason for being skeptical about getting into a sexual relationship with a single parent. They might think they will have a much better opportunity of having a great sex life if they stick to someone from their own demographic, which is a single person who is more than happy with their status and is not encumbered by any baggage. All you would have to do would be to exchange some background information and have an amiable talk about the subject with any of your friends who have decided to get involved with a single parent. You will soon find yourself coming round to their way of looking at things. There is absolutely nothing to be wary of when getting involved with an attractive female simply because she has children or has been through tough times with divorce.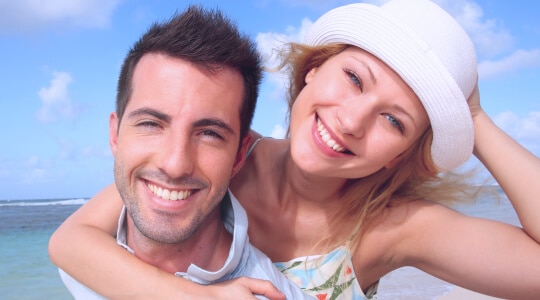 How to date as a single parent
When it comes to dating as a single parent, there aren't that many attributes that are any different from any other form of a serious relationship. Single parents can enjoy all sorts of encounters, whether you are drawn to a male or female. In the complicated parameters of modern lifestyles, you might even find yourself drawn towards another single parent who has come from a lesbian background and has adopted children. The bottom line is whatever aspect of love you are seeking as a single parent if you approach it with a mature frame of mind there is no reason why you shouldn't have a fantastic time. Forget about any blinkered misconceptions you have overheard about people expecting single parents to be needy or always prepared to put their children before anything. As long as you are mature about things and prepared to discuss everything in the open, you will have nothing to worry about.
How do you start dating a single mom?
If you are going to approach a single mum in a setting such as a bar or a social club known to be frequented by single parents, it might be worthwhile taking on board tips from men who have already been in this position. The first thing you might ask is how do you approach a single mum to invite her for a date? Are there particular single parent meeting rules you should be aware of? The best advice that guys are likely to give to their friends is simply to relax and stop overthinking things. Remember, a single mum is first and foremost a mum, but she is also single. It means that she is open for fun and romance.
Why are some guys apprehensive about single mom dating?
Any males who are inexperienced when it comes to family relationships might well have concerns about dating. They could easily fixate on the fact the person attracted to was, perhaps until fairly recently, someone else's wife. If their marriage has broken up, does this mean they are perhaps fragile individuals and there is every chance that the relationship that you forge yourselves could end up suffering some kind of premature break? Having these types of concerns is perfectly natural, but at the same time, you have to be aware of the fact that life is so short, your most likely regret would be not having taken the chance of getting to know a single mum better. Many guys are drawn to talking to single moms online, developing chemistry before embarking on dates, and then getting into strong relationships. Rather than worrying about the baggage, they settle into the role of becoming ideal father figures.
Ways to make a relationship work with kids
If you are going to be involved in a relationship where there is more than just the two of you, there will inevitably be situations where you have to meet your partner halfway. It could be the sex you enjoy is fantastic, but there are other people in this relationship you have to consider. If you are single and have not been in this situation before, being surrounded by children you now have responsibility for, then you need to learn quickly. The good news is that your new partner will support you every step of the way. There will also be stories you can refer to that will give you pointers towards the best ways to deal with children in certain situations. You might not be expected to fill the shoes of the ex-husband, but by taking steps towards being their father you will feel tremendously fulfilled.
What do single moms want you to know?
Single mums are usually eager to know what kind of family background you come from yourself. If they have suffered any kind of dysfunctional experiences, it would help to know that you are not going to be making any waves. Perhaps they are eager to invite someone into their lives who will form some stability, a like-minded individual who is good-humored and is in the habit of forming strong connections with a partner with a long-term relationship in mind. If you can convince your single mum that you are in this for the long haul and are attracted to her on a variety of levels, then you have every chance of striking up a successful partnership.
Conclusion
A lot of single men browsing through online dating sites will check profiles and be put off if they discover that the women involved are single parents. But this is an immature attitude. Even if someone is coming from that background, it invariably means they are practical individuals who have perhaps suffered some adversity but have gone online to use a dating site because they are eager to find someone willing to show commitment. Whether this means they are actively pursuing a prospective partner for a marriage is a bit of a leap. In most cases, they will be content to get to know a potential suitor on an emotional level. If there is any chemistry, it will kindle naturally.