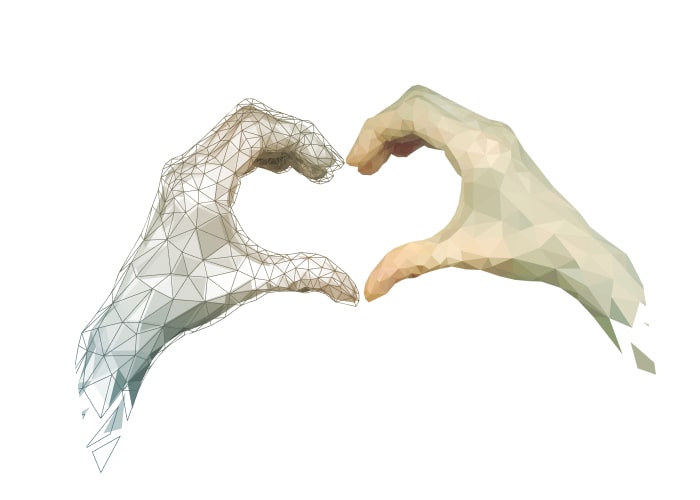 Online Dating as a Part of Modern Culture
Online dating is now a staple of romance in much of the world. While it took a generation for the technology and understanding of online dating to take root in society, it's now an inseparable aspect of modern dating. It is estimated that between 30 and 50% of adults in developed countries have utilized dating services as a way to meet people for romantic encounters. People love having the opportunity to meet single partners from all over the world or as local as their neighborhood. Another thing about these services is that they help people who are from disadvantaged communities meet partners that they would otherwise have no chance of meeting.
Yet, the thing that is most interesting about these sites is how they integrate technology to meet their needs. From the minute that computers and the internet became household items, online dating has been around. Now, with an overwhelming presence of smartphones and apps, dating has taken things to the next level. In fact, it may very well change dating in modern culture to a greater extent in the future.
Inception and Development of Online Dating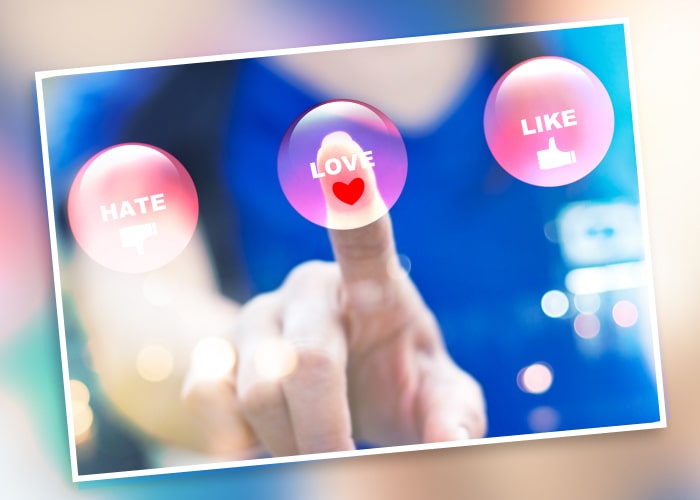 The development of online dating was slow at first. Too few people had computers and internet services in the 1990s. Fast-forward a decade, and people were using smartphones to access online dating services in the mid-late 2000s. Dating online was no longer a niche thing that was limited to supposedly desperate people. The most interesting part about online dating was the impact it had on the culture of dating over the years.
For one thing, online dating mostly started out by supporting the notion of romantic love. Thus, people were far more likely to focus on meeting someone with whom they could build a relationship. Over time, the dating sites became more niche; in other words, dating services began to become developed for specific kinds of people. Along the way, these services began helping people from marginal communities find love. Black, LGBT, Mature, and Interracial dating sites began to appear every month to help connect individuals who had not been able to find love on their own.
Over time, the high number of successful relationships resulted in dating sites becoming an accepted, desired form of communication and romance for people around the world. By the latter part of the 2010s, dating online was not only common but desired among people. For the first time in decades, the technology affecting relationships was impacting well over a quarter of the population. Moreover, the impact continues to spread and become more prominent as time goes on. Examining the specific technologies is also necessary and important to understanding where online dating has been and where it is heading in the future.
Modern Technologies Used by Dating Platforms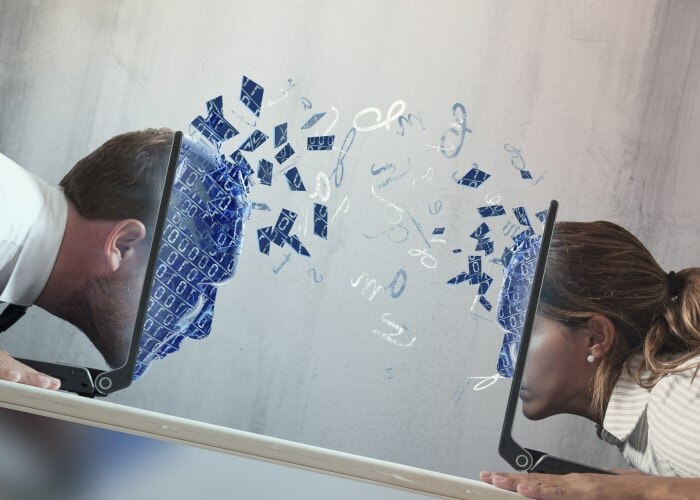 The developers of online dating platforms have not always been the creators of the technology that makes their sites work, but they're the best at co-opting it. Understanding just how successful these dating services have been in the past requires a look at the ways that the sites have used the tech. For starters, the modern era of dating has required hardware and software to be successful.
Specifically, smartphones, laptops, and tablets are all but necessary in the dating world. These devices include the cameras, keyboards, voice recording, and video-taking capabilities that most people do not possess for their desktop computer any longer. These devices were not specifically made for dating, but dating services took advantage of every tool that device makers gave them to make dating even better. Romance is all about communication, after all, and that is something that the designers of dating sites.
Smartphones also have all the tech required for GPS elements to make it possible to track your location and feed that into a dating site. Finally, dating services are creating software to make mobile-optimized dating on smartphones an even better experience. In fact, they're taking advantage of the smartphone capabilities to develop apps that are specific to the operating system to give single people the best outcomes.
Other technologies are being utilized to help on the dating site, too. Now, limited forms of machine learning and AI are being slowly introduced to the mix to help people find a partner without a lot of input on their part. This complements the capabilities of a dating service to connect people based entirely on their preferences, location, and other criteria. In short, dating services have managed to take whatever technology is available in the present day and give people a wonderful dating experience that transforms their life.
Digital Representation of Ourselves
Dating sites have managed to completely alter the way that people represent themselves. Although that might be interpreted as someone not being truthful with their online dates, the fact is that people are able to be truer to themselves online than in person.
The uptick in trust in dating services has allowed people from communities that are not typically "allowed" to date in public places to find refuge. For example, many gay people use the internet to meet singles for chatting, dating, and much more. The societal pressures that people face to conform often make it impossible for them to express their true feelings or nature in public. That's why using an online dating site to make a new digital representation of themselves is often the only way they can find a suitable partner.
People in the LGBT community and those who want certain kinds of romances without other people in their lives finding out make dating profiles where they can make love a reality for them. The profiles on dating sites also give regular people a chance to be themselves. Maybe they're really a woman who wants to express herself as a free and independent person by having some less formal dates and chats. These individuals can find a form of safety online where they are welcome to act the way they want without the confines of society.
The ability to shift one's digital representation has made online dating a place where people can be true, open, and honest about what they want out of life. That is far more important to some people than others, but it is required in the present.
VR Technologies and AI Capabilities for Dating in the Near Future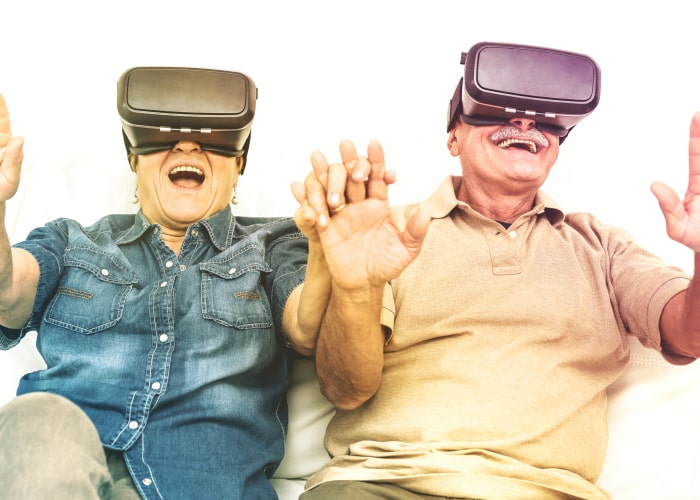 When people consider the effects of technology on relationships, it's not often viewed in a good light. Yet, when you look at relationships through the lens of online dating, it's very hard to imagine that technology has a profound, positive impact on romance. After all, the potential for dating AI and VR dating technologies are bound to open up a whole new door to helping people find partners for relationships.
It's necessary to examine the future of online dating to see how technology is going to continue to drive innovation in the ways that we find love. For one thing, artificial intelligence dating is poised to become a major force in the future of online dating. Right now, people tell their website who they are and what kind of partner they're looking to meet. While the site can use some limited machine learning to suggest partners for someone, the fact remains that it's not precise.
The future of online dating will see the introduction of true artificial intelligence. These systems will be far more thorough in examining a person's data and desires, and it will become far easier to identify partners that are best for someone, even if they wouldn't recognize their compatibility right away.
The AI will take into account the smaller actions that someone takes, like the kind of person's profile the user clicks on, and it will use that information to help them see attractive partners. The AI could pick up on subconscious choices like face shape, weight, or hair color as things a user finds attractive. The possibilities are going to be nearly endless.
The same can be said for virtual reality outcomes. Some dating services are beginning to experiment more with VR dating technologies that let people use a headset to view their date in real-time. Instead of just chatting or using video to communicate, VR lets you see a complete representation of your partner. In the future, you might even have the chance to feel their touch through the use of motion-sensing materials on both ends!
Overall, VR and AI are two major technologies that are bound to become more prominent in the world of dating as time goes on, so look for them in the future!
Face Recognition Technology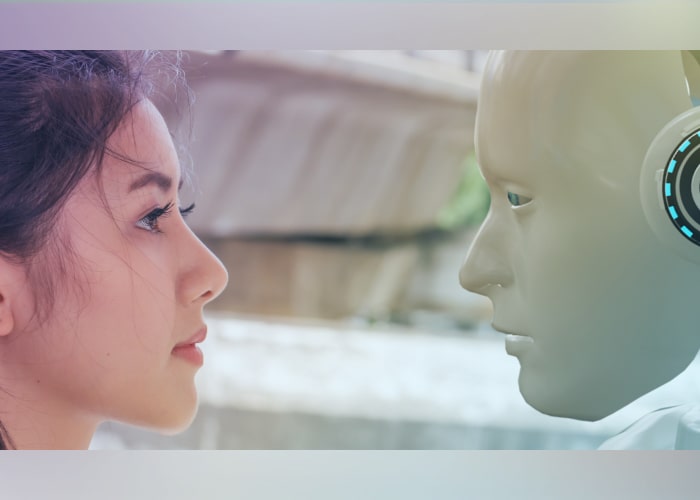 The world of modern dating is always looking for more security measures to keep people safe. One of the methods that are being utilized now and in the future is face recognition technology. As far as technology and dating go, using a person's face to log them into their dating profile is a major step forward. Using this tech will cut down on the ability of people to commit fraud and make spammy profiles. After all, if you have to sign into a profile with your face, it's the only profile that you can make. Thus, it will put an end to a lot of the issues that companies have when it comes to their users' safety.
That being said, there are other issues at hand, too. The facial recognition software that a person uses online can be implemented in methods beyond security. This technology can be used to make a profile since it will fill in what color skin, hair, and eyes you have. Any sites that use face recognition to help make profiles will get to allow AI to peruse those images. As a result, people that want to date someone that looks like someone they know only have to describe their perfect person. Imagine being able to log into a dating site and request someone that looks like a famous person and then getting a dozen results in under a minute! That is just the tip of the iceberg of possibilities that come with this sort of technology being used.
DNA Based Matching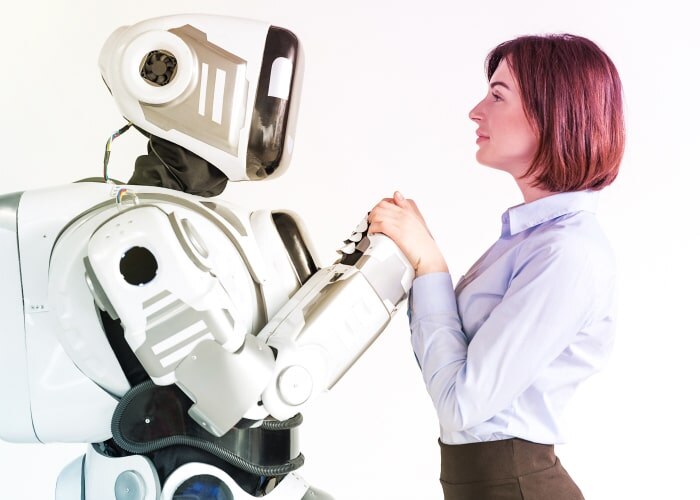 The last form of dating technology that we're going to explore in this article is DNA matching. A lot of people believe that DNA matching sites are going to be too invasive or trusted with too much information. However, with the right ethical safeguards in place, the fact is that people can absolutely benefit from using this tool to get the perfect match.
There are several theories on how this can be implemented on a dating site. First off, some dating services take a scientific approach to attraction. Apparently, people with specific DNA sequences are attractive to others with their own. So, they match people based on the chemicals they release as a result of their DNA matching. It's a complex issue that seeks to get past all the other aspects of romance and gives you a match that you can't deny!
DNA matching can also help people in other ways. For example, users will have the ability to seek out partners that come from specific parts of the world or from a specific culture. For smaller groups of people that are all over the world, this can be a way to reconnect with your roots.
This form of matching is getting a little pushback, but it will be accepted in time.
The world of online dating is governed by technology. The various forms of tech that make online dating possible are continually changing as people find new ways to bring singles together. Whether they find a partner through AI or spend the entire night talking to someone special, these sites have always worked hard to be on the cutting edge. The future of dating is filled with technological advancements, and you need to know about them if you are going to date people!