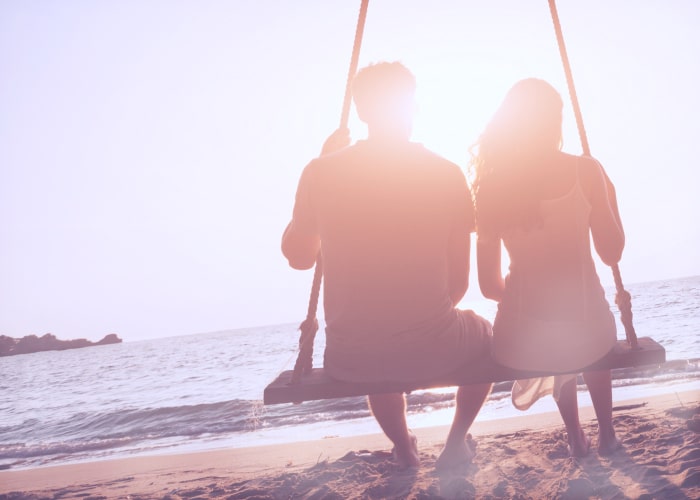 New Trends in Romantic Relationships form the 21st Century
Sometimes people get bored with repetitions, and traditional marriage is no exception to that. Moreover, everything is changing in 2020, including new technologies that influence how we date and try to find love or begin a love affair.
What's more interesting, when you start a new relationship, you are in the cupcake phase. Once you get used to your partner, the relationship becomes dull because nothing is new or exciting to look forward to. This is where different types of marriage play a huge role. Some marriage counselors also advise you to try something different when your marriage doesn't work. Therefore, changes came to every aspect of the relationships. As per Statista, more than 50% of the men are fine with their partners trying open relationships. And these statistics are like a small fact that points out how things are different today.
We also know that the best kind of relationship is where the non-traditional and traditional couples go out of their comfort zone and do something interesting to keep their love life passionate and fulfilled with joy and fun. So let's check what kind of relationships we can find today!
Temporary Marriage Instead of Classic One
Well, how do you define relationships? Do you think a relationship definition includes being in love forever? Well, nobody talked about it forever. A relationship exists when you feel attracted romantically towards another person, and it can be a few days or years. There is a temporary marriage which includes:
It is one form of marriage that is limited in period decided in advance
Both the partners decide first to try and see how things go
Don't assume that the relationship is going to last forever
One of the best relationship recommendations would be to not expect forever in a relationship. Couples in love start a new relationship thinking love will last forever. Slowly you start understanding the other person; you know their flaws that you did not expect. Following are some good relationship advice:
Good and happy communication
Try new romantic sex ways to spice up your nights
Try different forms of marriage if you feel out of love
Many sexologists, analysts, and specialists say that you can identify certain trends if you look at modern society, and one of them is temporary marriage. First, such trends appear as the world is looking for new forms of relationships based on the principle of comfort. But if you look at the trend closely, you can see that it is just a well forgotten old, something that once existed in antiquity. Here, the psychologists mean greater loyalty and even open love, distance relationships, and virtual love, which may grow to marriage. How a marriage will develop and in what forms transfer depends on the principle of comfort and partnership.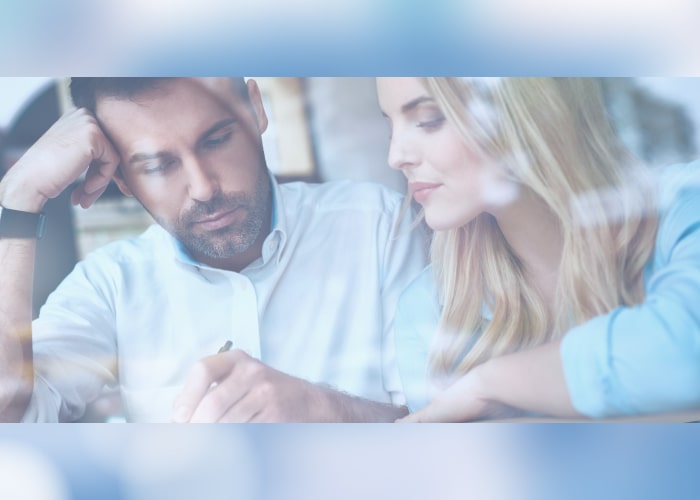 Today, millennials and gen Z are distinguished by the fact that they quickly get bored, they are constantly looking for ways to entertain themselves. At the same time, their initiative is not directed towards sexual activity. Since sex appeared early in their lives and managed to try it in different forms, all the taboos and prohibitions have already been studied. So they are looking for something extreme, something special outside of sex. They need to stand out, show themselves, and tell the world that they are special. Therefore, nowadays, relationships and marriage usually grow to something that we call a new standard or temporary marriage.
Guest Marriage or Being Married and Living Separately
The 21st century has brought in a whole new era of women working as much as men. As per traditional marriage definition, women stay at home and take care of the home, and the mangoes to work. A new trend has emerged among newlyweds to stay separately as per their work convenience. Love and relationship would still exist when the romantic couple is living separately. If you live in a different place, there are different ways to get married:
The online wedding has come up because of Covid-19
Courthouse and after-party
Engagement-marriage party
What it means: sociologists say that many people dream of living the way their grandparents and parents lived, choosing one marriage for life, when someone prefers to be on the wave with new trends and opt for guest marriage and online dating. Our parents or grandparents' generation lived in conditions when the standard of early marriage was the uncontested scenario. Many social benefits were associated with marriage: those who were married were given apartments and permits, a tougher moral standard, etc. Simultaneously, there was no modern means of communication, new technologies, and even the dating websites.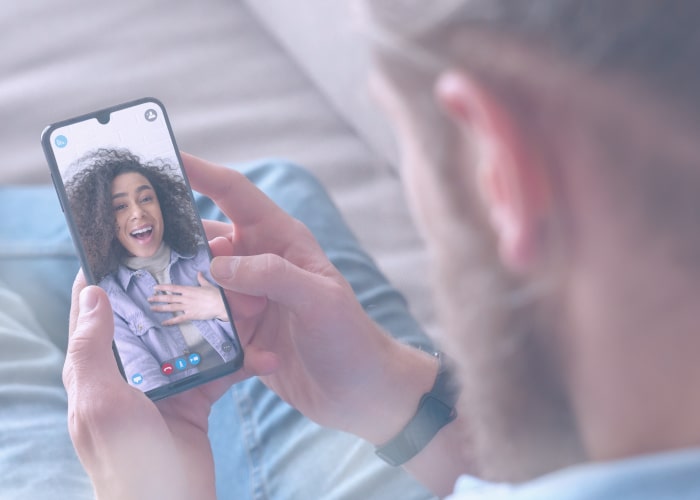 People were not so mobile, and the marriage market was limited to a small circle of colleagues and neighbors, among whom it was necessary to quickly recognize the marriage partner, in fact, without regaining consciousness.
With the development of medical technologies, fifty is still the age of youth, and you can get married or start a dating affair with a few clicks. We have more options in the dating market and more possibilities. The concept of "old maid" lost all meaning, and you can try a guest marriage or temporary marriage to see what suits you best. Today, we have the right to choose and pick the best option for us. It turns out that we can look for partners indefinitely among an infinite number of people meanwhile, we can continue our education, traveling, we can change jobs, use online dating, and have fun.
Virtual Wedding: Unusual Experience for Everyone
As discussed above, there are different forms of weddings, and one of them is online/virtual weddings. COVID 19 has brought a whole new internet culture. The question is can you get married online legally? Well, yes, you can, but you still need to get physically registered. The party/ceremony can be done online. What is a virtual wedding? The following points can clear up your doubts about how weddings work:
Organize your guests for your virtual marriage;
The applications to use, like Zoom, Skype and BlueJeans are good. The zoom wedding is the most popular one;
Sending "a thank you card" for all the guests who attended your online marriage automatically after the ceremony is over;
You may also choose virtual wedding planners who will set up and do everything for you. There are special websites dedicated to marriage online.
What's more: sociologists, anthropologists, and sexologists talk about love in the modern world as if it were a regular brand that just went out of fashion. Fewer and fewer people want to get married, more and more divorces and new relationships, and less desire to work on relationships. Therefore, there is a fairly new concept based on the further: we move away from the old period to a new digital age, we get the less romantic terms where people can show their love and admiration.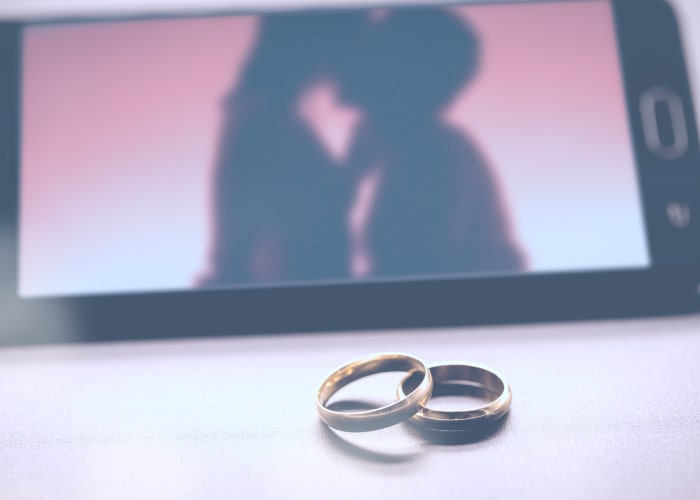 We date online, meet in virtual reality, and start a friendship on social networks. We live in an era of free ties when strong attachments are not easy to maintain - maybe that's why we replace vows with indistinct words and emoticons - we try not to lose our heads from feelings and rely only on ourselves. This is reflected in the emergence in the language of a large number of new terms that describe relationships without obligations: one-night stand, friends with benefits, casual dating, hookup, or virtual wedding. In the modern world, an individual's maturity is determined not by the ability to bond but to manage risks, that is, to quickly get out of situations that do not bring profit, including emotional ones. So the virtual wedding comes at a hand.
Partnerships Based on Equal Rights
It is always important to take equal responsibility in a relationship. Being a woman or a man should not mean anything different in terms of rights and responsibilities. In healthy relationships, a woman can:
Work and earn money
Not cook and clean all the time
Not be the only one to take care of the children
Should be able to enjoy her company
In the same manner, a committed relationship will need a man to:
Take responsibility to care for their child
Be able to cook and clean or at least help
Don't have to be the only one to earn a living for the family
Get paternity leaves like his wife
Equality among partners was a major change if we talk about traditional marriage vs. modern marriage. Finally, it is up to you what type of family relationship you decide to have.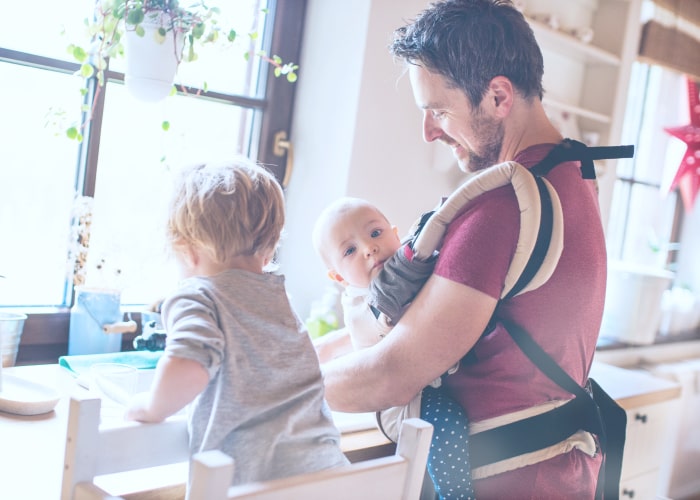 The gender relations of the 21st century, what remains and persists from the past, how it affects the interaction between both partners, and how it affects people's sex lives are still a main topic of learning. Equal rights are also the first thing to start with.
It is also important to focus on loneliness. Loneliness can be formed for a variety of reasons. In the XX century, the mentality was different, and the interaction between people was different. Loneliness was the main factor or situational condition that influenced the people when they have chosen to start a new relationship. Also, it could be a personality trait; a person is more comfortable to function with a partner who is nearby fully. However, the new generation is independent, and most people can easily cope with loneliness. They want to build a relationship that is based on partnership without depending on each other. They want to build relationships that are based on equal rights.
Open Family as an Alternative for Polyamorous People
An open marriage definition is that you consent to have sexual relationships with others during your marriage. Both you and your partner are in a non-exclusive relationship by mutual consent. There have been successful open marriages. People usually go for open marriages when their marriage is about to fall apart.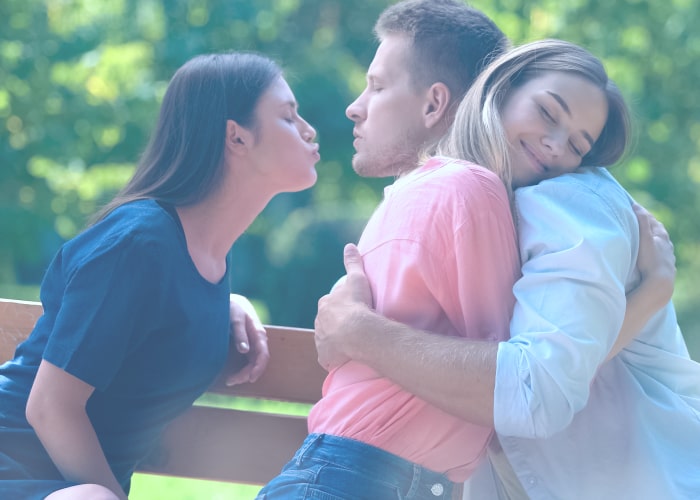 Most of the time, either the third person becomes a part of the relationship, or feels attracted to his former partner. People can have open marriages with kids too. It is important to explain to the kids or keep the third relationship out of the kid's sight till he/she can understand relationships. Some of the stars with open marriages are Dolly Parton and Carl Dean and Will Smith and Jada Pinkett Smith.
Singles or Bachelors by Choice
Well, love and romance can come with a lot of drama and problems. Relationship problems can be overwhelming and take a toll on your life and career. A traditional relationship requires both the partners to take responsibility, and there are disappointments in relationships. That might be a problem for some singles. Therefore, some singles want to stay single consciously. A positive relationship is one when you and your partner can accept both the good and bad. Some people want to focus on other things like their passion or career.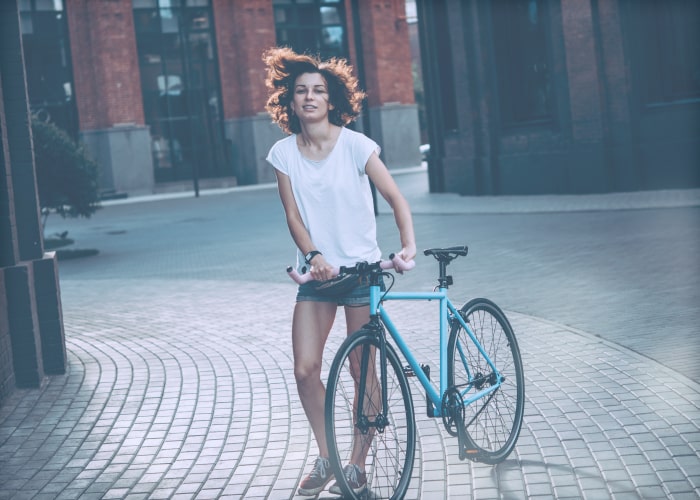 Final Words
The 21st century is full of discoveries, modern technologies, gadgets, and so on. These aspects have led to the fact that a person has so many options nowadays. Finally, it is important to remember that any relationship, whether an open one or an exclusive one, requires both partners' efforts.
It doesn't matter what kind of romantic relationship you have; both you and your partner have responsibilities towards family. With time, relationships will change, but the three pillars of a relationship will be the same. They are trust, honesty, and communication, whether it is online or offline. You have the right of your choice. You can date by using online dating websites and try any relationship and marriage you are comfortable with. That is the main factor nowadays reality!